Every year from July 7th to 14th, thousands of people in the Spanish city of Pamplona are going to participate in the event of the year - a festival of San Ferminsky run with the bulls. Spain has carried out more than 3000 festivals. Every year, within 7 days of the people here are running away from the bulls.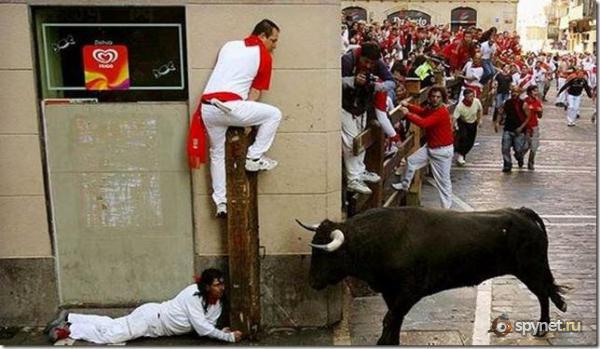 Festival "Los San Fermines," held since 1591, and today it attracts tens of thousands of people from all over Europe, Australia and the United States. Races are held every day at eight o'clock in the morning. People check themselves and their forces, running from 6 bulls in the interval of 800 meters from the corral to the city bullring where the bullfight is held in the afternoon.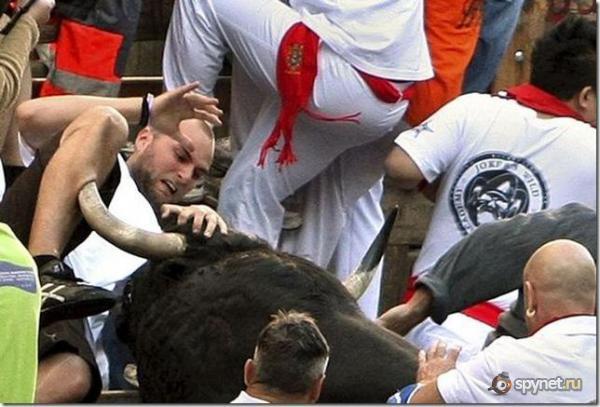 Reports have started to conduct the festival in 1924, and since then the bulls killed 13 people, the last time was in 1995, which killed twenty-two year old American.
And you wonder, how dangerous could it be? Ate you're interested, then we look at photos of the festival and draw conclusions ...