The story began in 1988, when Andrew was only three years. His father, a sergeant of the Royal Air Force, including the homes of the VCR and put the tape with "Top Gang". Everything that happened later on the screen instantly engulfed the boy: landing on the deck, ups with afterburner, speed and, of course, the main winged hero - a fighter F-14 Tomcat. Andrew became absolutely obsessed with jet fighters. Read continuation inside.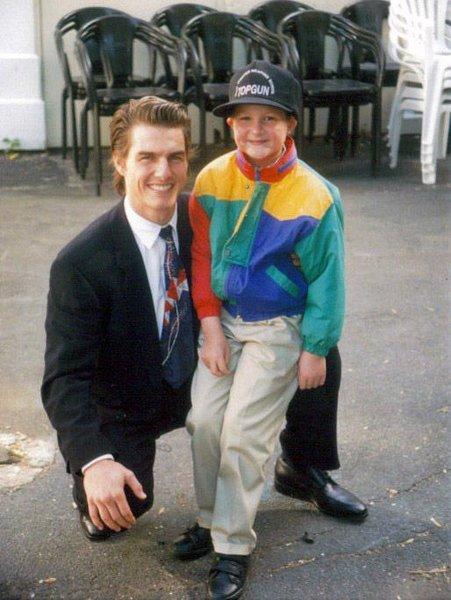 In late 1991, Andrew had surgery to bone marrow transplantation. He was placed in an isolated sterile room, where, during the operation, he spent all the Christmas holidays and the New Year. Complete isolation and a pile of medical procedures certainly the least inspired the 6-year-old boy on anything and were not exactly a recipe for his happiness. In one of the darkest days of his father, Andrew came to him in the hospital and asked the question that started what later became history with the memory of a lifetime. Bending down to the bed, his father's soft voice that could be heard frustration and sadness, he asked his son: "If there is anything that we can do for you, or is there something you want to tell." His head spun Andrew only one thing: "I want to go to Topgane." But at the same time he thought it was a bit unreal, please, because who knows if at all there was this Topgan. When parents are in a desperate state, and are worried about their children, they're doing everything possible.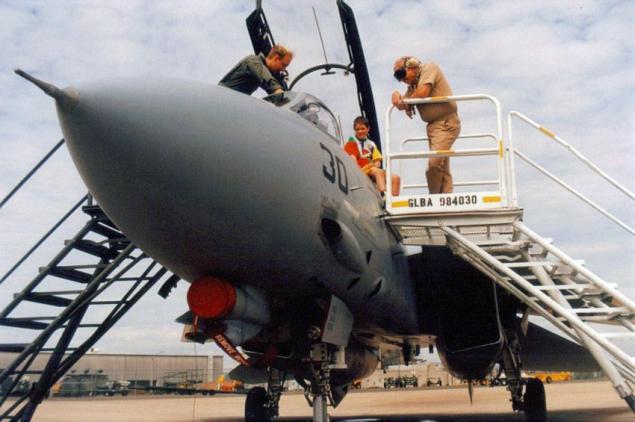 F-14 Tomcat, NFWS TOPGUN, Miramar
Unfortunately, at the same time, Andrew was diagnosed with childhood leukemia, which lasted 9 years and was accompanied by the following recurrence, a second dose of radiation, bone marrow transplantation. For all the pain, depression, frustration, lack of understanding was one thing that helped is not extinguished the fire of life in the boy - VCR razdobyty in the hospital and the cassette with the film. He replayed the "Top Gun" over and over again, admiring the strength of fighters and trying to understand the essence of flight. Ranked parked Miaramara "Tomcat" just grabs children's imagination.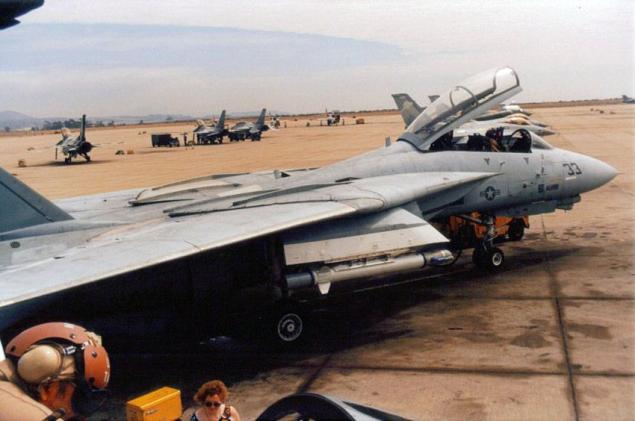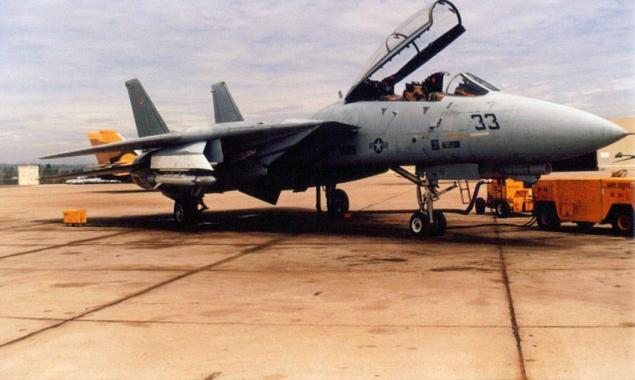 The first question was asked about Topgane parents Andrew his uncle, who was in the position of Wing Commander RAF and served in the main headquarters of the Allied Forces in Europe (the central command of NATO). Since my uncle was in Brussels with NATO, the constant contact with the US military. He asked a couple of representatives of the US Navy on the existence Topgana and received from them all necessary information, including the contact details of the officer for public relations Topgana. When this became known, the town where the family lived Taylor walked rumor, and many friends and local celebrities gathered a large sum of money sufficient to Andrew with their parents could go across the ocean to California, in San Diego at the base of Miramar in Topgan.