Modern house on wheels - not a cheap pleasure. But the product of the famous Austrian company «Marchi Mobile» - "Elemment Palazzo" - stands out in this series. Developers have estimated it at three million dollars.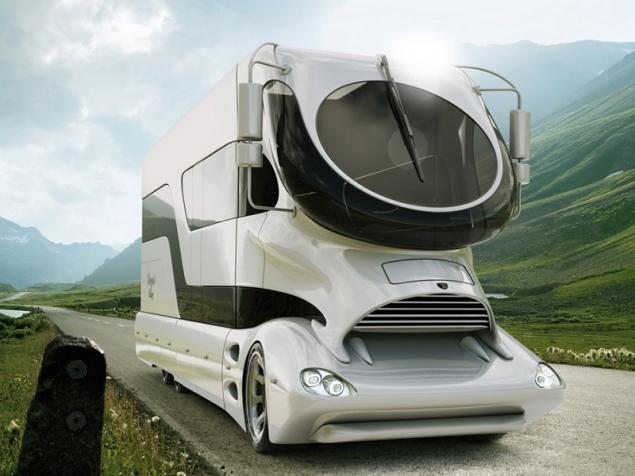 Designers who developed this concept, use and take into account not only the latest developments in the automotive industry, but also features air, road and yachting. The mansion has a ladder on wheels, like a business jet, the exhaust system of a sports car and open area on the roof of a motor yacht.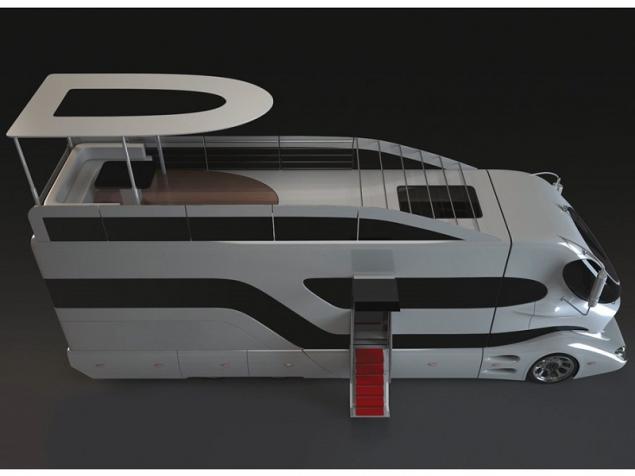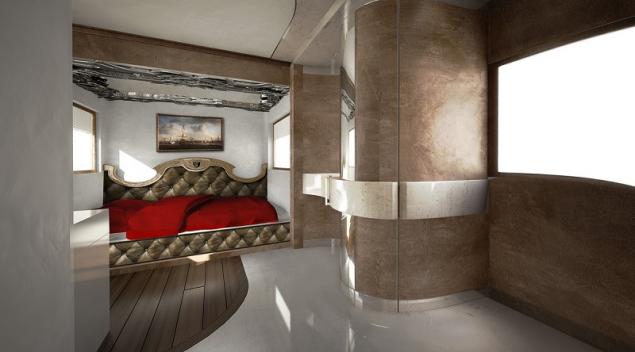 The developer of this project, the German designer Luigi Colani, when you create a wonderful design adhered to the concept of bio-design, which increased fuel efficiency figures only due to an unusual aerodynamic body.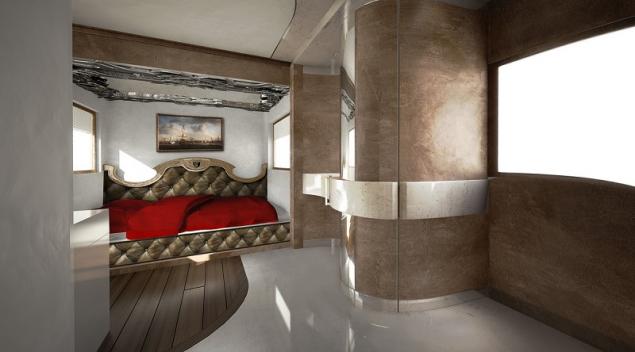 Two-storey luxury mobile home weighs 20 tons, a length of 12 m, height - 4, 11 m and it is divided into several sectors. Sector "Sky Lounge" is located on the first floor and is a relaxation area with massage chairs, parquet floor heating and a sliding bar, which opens at the push of a button. The second floor can be fitted in three versions, depending on the model chosen by the customer.