First, let's understand the terminology for those who are not familiar with the hostel. So the hostel - a small hotel, which is different from the usual that there is room to 2-16 people and different people lodge together. Typically, they are cheap and they stopped the students and young people. Most hostels in European cities. In this kitchen and shower often common to the floor (or on a room only 12 people there so :). The hostel is an excellent solution for low-cost travel lovers and for those who love to meet people. Here's a short description of this, I think, is enough.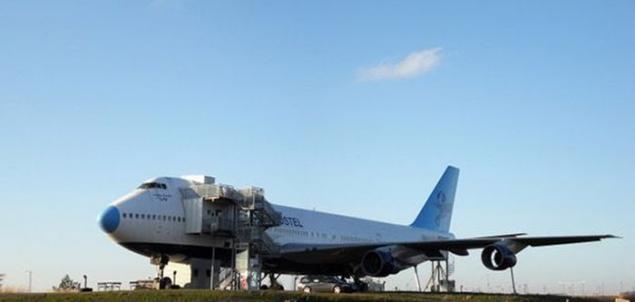 Hostels, like many may be conventional or something original. Hostel Jumbo Stay, which is the subject of this article, is unusual in that it is built out of a plane (or "plane"). It is located near the airport Stockholm Arlanda Flygplats in Sweden.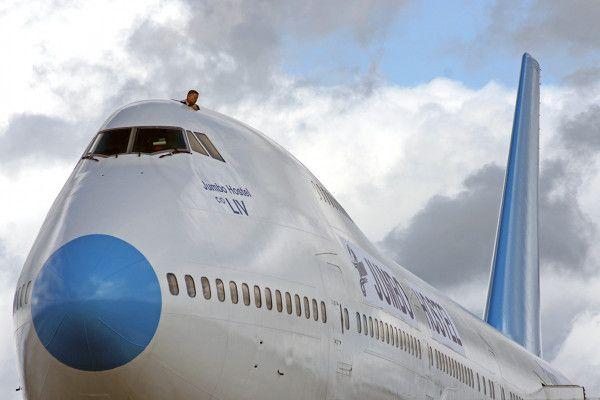 Jumbo Stay built from decommissioned Boeing 747-200, which was produced in 1976 to Singapore Airlines, and was later used by the bankrupt in 2002, the Swedish airline Transjet. In late 2007, the city authorities allowed the construction of the entrance to the airport. Airliner washed, repainted, we redesigned interior (but have tried to preserve as much of the original details of the aircraft), added heating system had a water and did everything else that is needed for a normal life inside. In 2008 it was completed and opened its doors to its first guests.
At the hostel's 27 rooms and 76 beds in total. The average size of rooms - 6 square meters. One of the rooms offered - the former cockpit, offering a view of the airport and the sky. The other rooms for 1-4 people located in different parts of the aircraft. All rooms have TV, Internet, and in some a shower. As for the price, the stay will cost from $ 58 for a place in a four-room to $ 479 for the cockpit.