Bought by Israeli billionaire Lev Leviev house in Hempstead (Hampstead) in north-west London it became the most expensive new buildings, ever sold in the UK. The mansion, built by architect William Bertram (William Bertram), is named in honor of Palladio Italian architect of the XVI century, is considered the founder of classical architecture ...
Behind the mansion with seven bedrooms, where the businessman is going to move to permanent residence with his wife and two of his nine children, Leviev paid 35 million pounds. According to experts, the house will stand no less than 300 years.
From the hall to the house is a carved stone staircase cost of 750 thousand pounds. Technique, which made stairs for the last time was used 150 years ago during the construction of French chateaux. Armored entrance door to the house weighing half a ton costs 50 thousand pounds.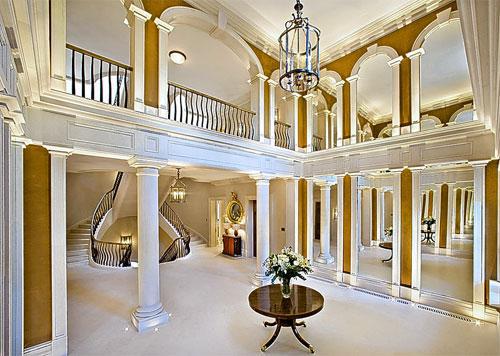 The mansion also has a cinema, swimming pool, gym, sauna, hair salon and spa ...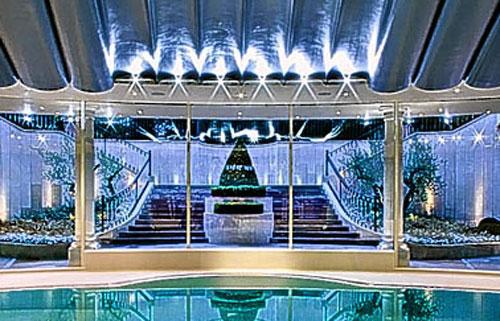 The house has the most modern equipment. Living room can be transformed with a single click to the cinema, and a swimming pool - in the ballroom.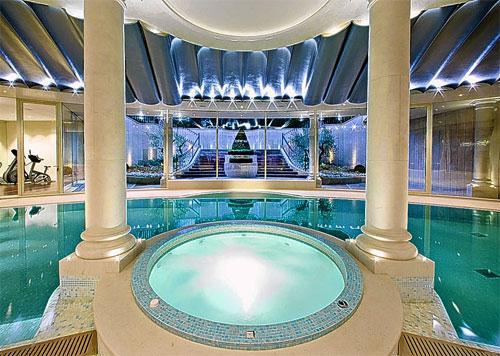 All systems - infrared cameras, lighting, music, electronic doors, heating and air conditioning - can be controlled remotely, "even with the yacht in the Caribbean."
Originally the house was built for the developer Namak Mansour (Mansour Namaki), but then he decided to move to Regent's Park (Regent Park), and the house began to look for a new host. Interested parties were required to provide recommendations to the lawyers and bankers, even before they were shown a brochure on the estate. The estate is located on a private road, where houses owned by many celebrities, including Ringo Starr.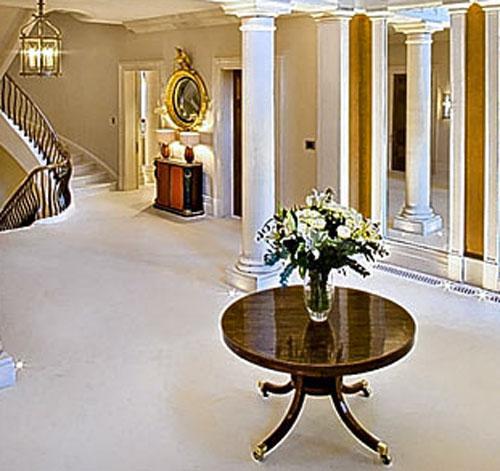 Source: