Today, your attention is invited to the next top-secret Murderer ayfon: dvuhsimkartovy mobile TV!
8 ph with kamentah
The generation of non-human intelligence delivered from the territory of the People's Republic smuggled. Function screenshots superstability cryptoalgorithms encrypted, so the operational survey was conducted using a digital camera. But the device features extremely user-friendly. Judge: To bring it to a state of full combat readiness requires only three steps:
1. Press the 'Unlock »
2. Follow the instructions of "Nazhet here to open the lock," said Cross, press on the screen.
3. Confirm touch screen existence keypad that unlocks.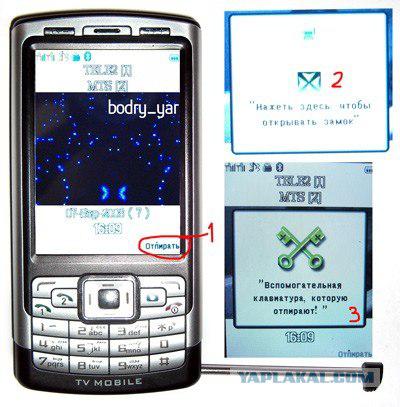 Omit this review boring standard features and choose to focus on the most interesting properties of the device:
In addition to numerous games in the handset's menu has some fun in the singular. What it is is to figure out failed. Perhaps developers like us nampominayut classic line "I was left alone ... fun."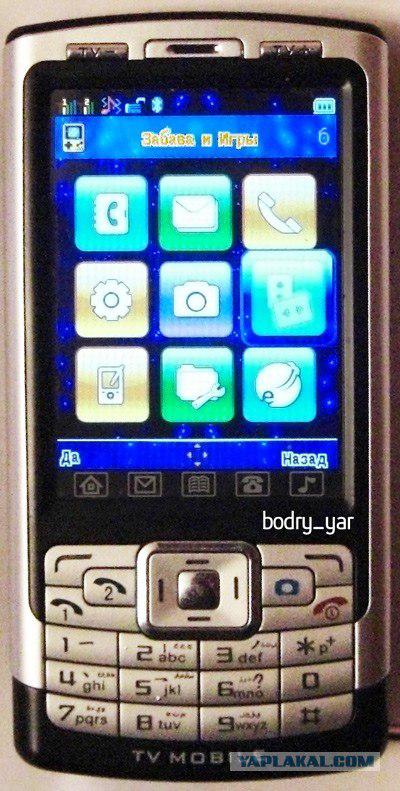 Worthy of interest esteemed audience the following components:
1. "VCR" (slot to accommodate the cassettes could not be found because of the extreme secrecy)
2. TV on a mobile phone (mobile phone not included)
3. "Video Player" (obviously, for the rewriting of films on claim 1)
4. "Audio Player" (in the Games, and maybe in the fun)
5. Sound Regorder (sets the exact value)
6. IE Radio
7. File Manager (possibly staff).
8. Sinnie teeth. Absolutely.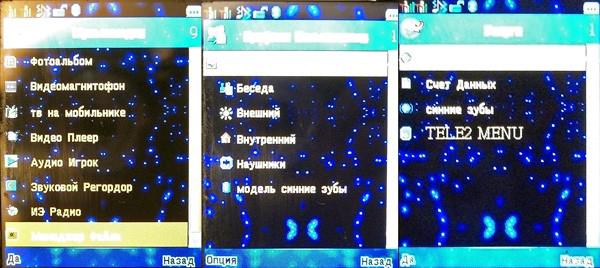 There are different modes of operation:
• In the absence of cash
• Play sound box
• Report radio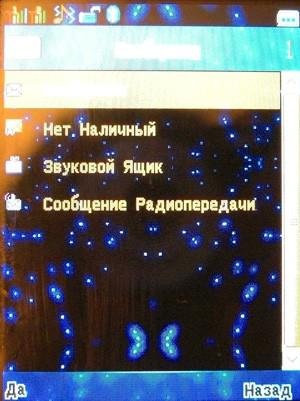 To force majeure provided memoranda for fans of Mathematical preobrazvany - Great Converter Units for candidates to possess world domination - Great World Clock, and for the fair sex Health section contains a monthly item.

Separately consider a much-needed tool like Alarm Clock:
Where else can you meet such a romantic setting as "One"? Or, for example, "Snooze» ...
In the end, you can not specify the time of the call, and select "Default." Then you wake up you will be together with the people of China.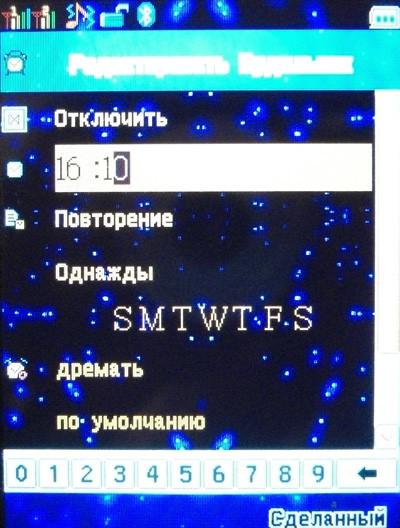 The choice is yours to do. In this case, you will have to answer "yes" or honestly admit that you have none.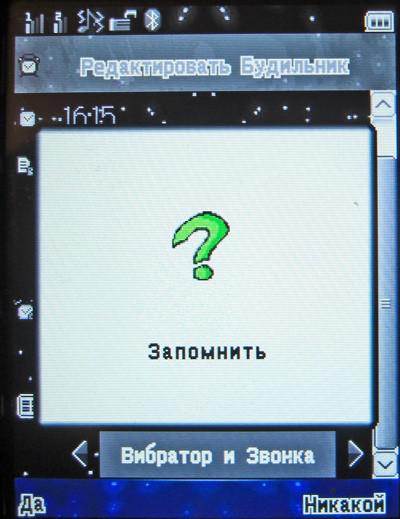 In the first case, the Vibrator and Ring - at your service. When they start working, you will have only two options: ... read-only state (sic!) Or ... (see. Picture)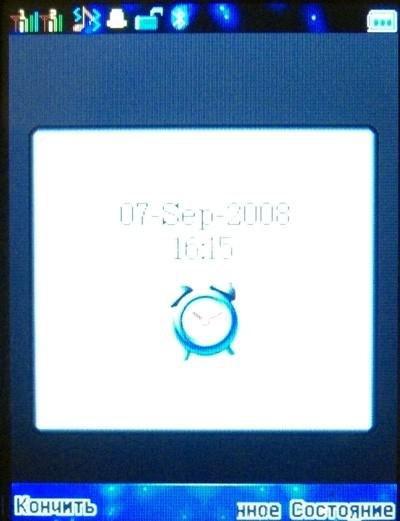 Source: