That kind of life in Los Angeles through the eyes of Paul.
1. Los Angeles is the city avtomobilizirovany, every family contains 2-3 cars (one for each family member), but traffic jams are rare. If they occur, the weekend or at the county highway, and here - from entering the area (or as they say here City) Hollywood stars in the alley. It is worth noting that Hollywood is divided into several areas.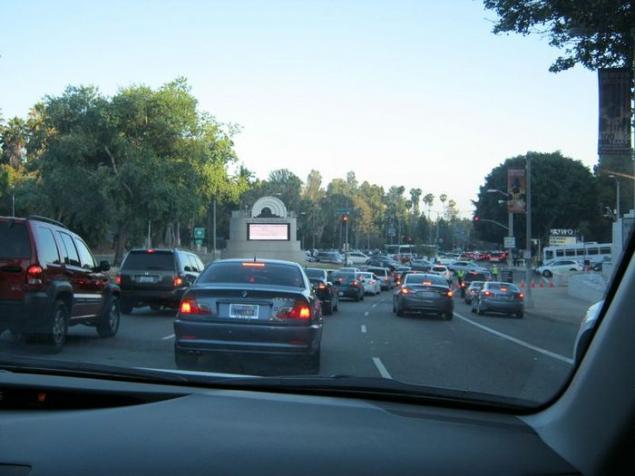 This entry directly on Hollywood boulevard, the very avenue of stars.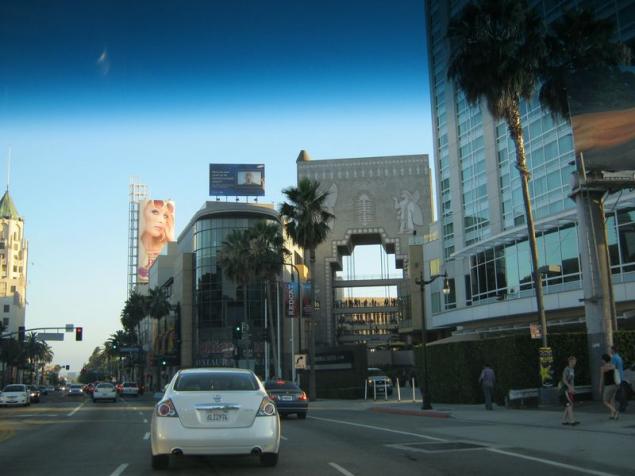 In Los Angeles, you can meet at the same time as the expensive machines, and conventional vans or SUVs. No Ponto each other - here are all on the road, the police do not care what your car and your social status.
Building studio Capitol Records, and is called - Capitol Records Tower.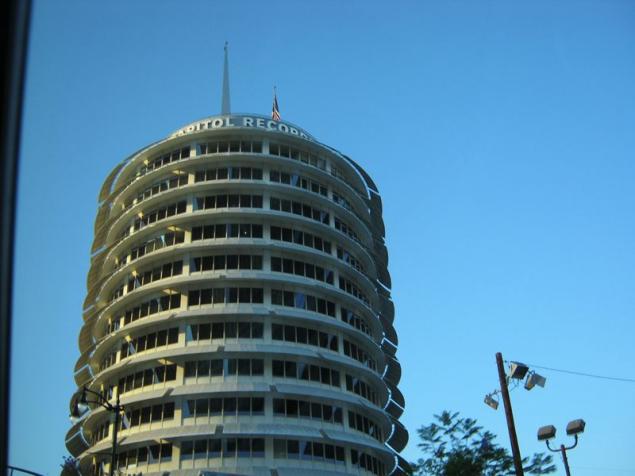 City dam road on which we go - to the serpentine inscriptions Hollywood. One of the most expensive places to live in, live there are either very rich or the "indigenous" residents get a house inherited.