For those who have not yet had time to look at auto.mail.ru, I offer a fresh copy-paste with photos and infoy about a new supercar from the legendary British company McLaren: MP4-12C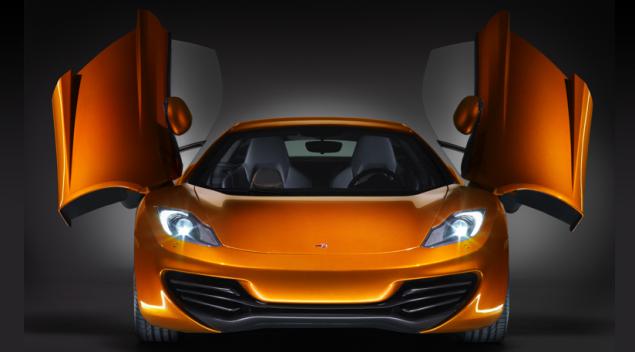 The new car is a very complex and the code name MP4-12C (probably later come up with a decent car name) is built using all the knowledge of engineers McLaren in "formulestroenii."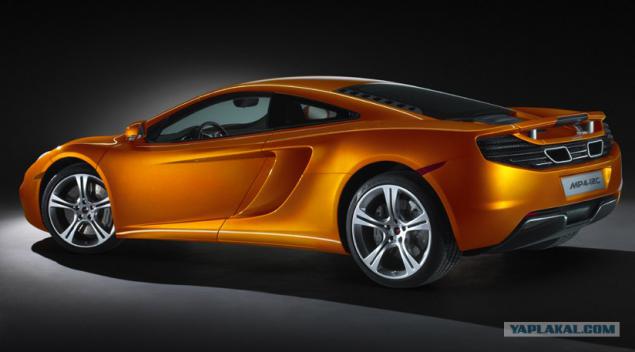 As for the body, all of its panels are made of lightweight composite materials. In many ways, this is why the new McLaren MP4-12C will be more expensive than its competitors, among which are such cars as the Ferrari 458 Italia and Lamborghini Gallardo LP560-4.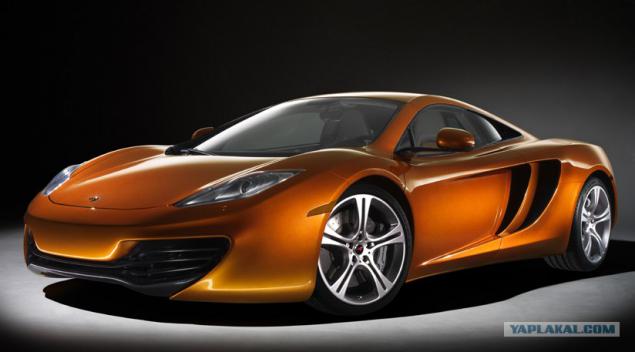 The car is very light, and a solid foundation-capsule, which clings to the engine and suspension (similar technology is used in Formula 1).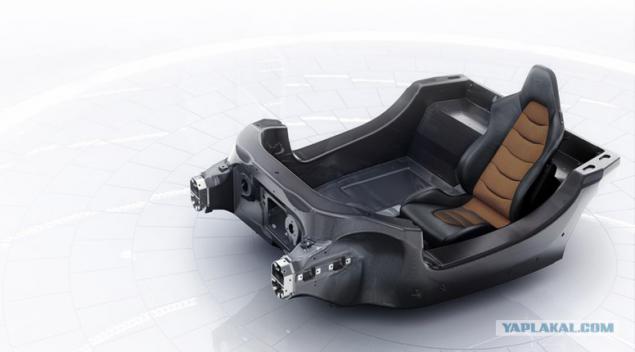 Behind the capsule, which will be a place for the driver and passenger, mounted V8 engine of 3, 8 liter twin-turbo. And, most interestingly, this engine was from the beginning to the end designed by the engineers at McLaren. At the moment, about the characteristics of the unit are not known to many. It is clear that it will develop 600 hp, it will be possible to spin up to 8500 rev / min, and 80% of torque (up to 600 N • m) will be available at 2000 rev / min. Paired with the engine will operate a new box with double clutch, which will receive seven assists.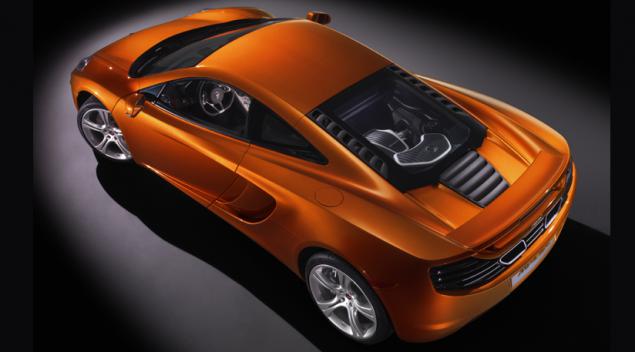 As it is a true sports car, the main place on the dashboard takes the tachometer and digital speedometer nestled at the bottom of the saucer tachometer.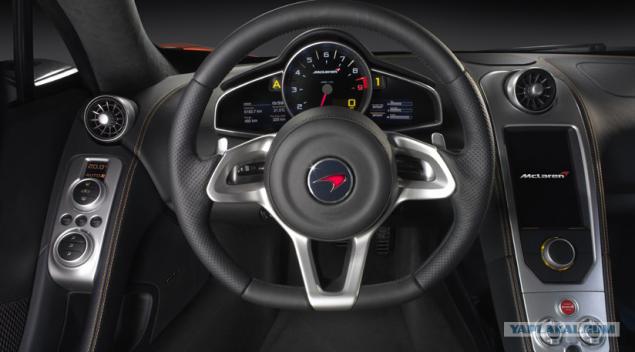 McLaren designers managed to keep the silhouette recognizable trends and stylistic continuity with the previous model «F 1»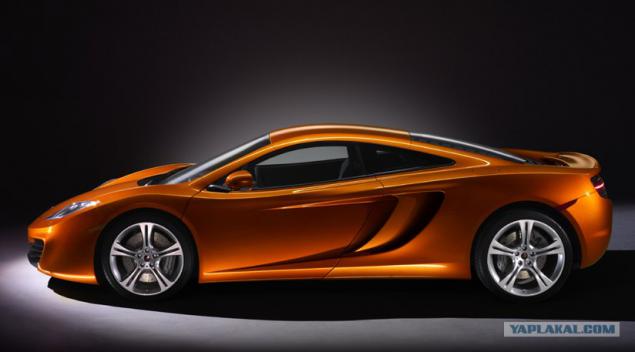 The new McLaren will be entitled to all the safety devices. There is the ABS system protivozanosnaya, electronic brakeforce distribution, air bags, and so on. And in the interior, too, will miss the "bells and whistles": climate control, power seats, navigation system, "music" class High-End.
However, the interior has double Mclaren Mp4-12c (unlike Triple Mclaren F1)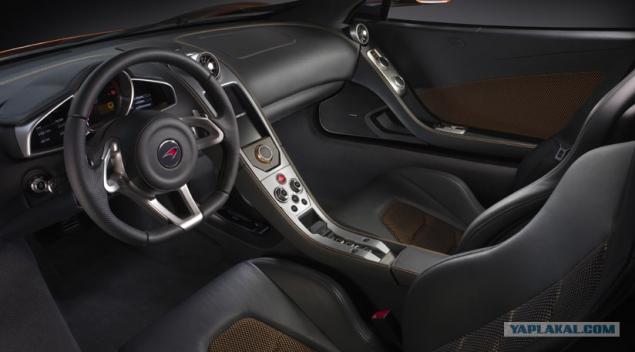 But "branded" feature of the supercar from McLaren - lifting the door - have not gone away
Who wants to speak English, or a little bigger pictures without the logo suggest a reference:
www.supercars.net/cars/4584.html
Source: