So I present to you an overview of theater equipment "Victoria 5" (film) and «Barco dp 2000" (figure).
19 photo.
via habrahabr.ru
Further, a lot of beautiful pictures and bukovok.
Film
So. How did it all begin the same?
First you need to get the film from the film company. It comes usually a bus or transport companies.
Get a box, typically BOXES
.
1.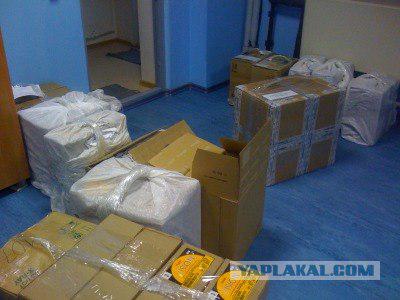 And then it can and the end of history, but! The film comes in several parts, units 4-5. Big films reach 8u.
2.
What does it mean? This means that the film must be mounted. And to add clips to the movie.
Let us proceed.
We put our film in the "operational" Buffet a la «Adobe Premier v0, 1»
3.
And literally - glue film.
4.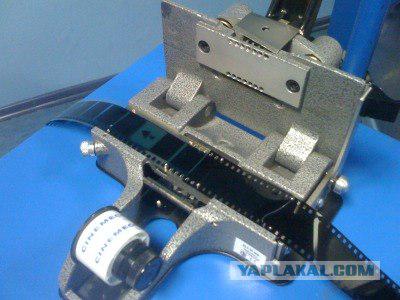 Since Film we are getting more and at this table, of course, does not fit, he immediately lay down on Platter and there wound.
5.
The whole thing is spinning, spinning, buzzing, and as a result we have assembled a film
6.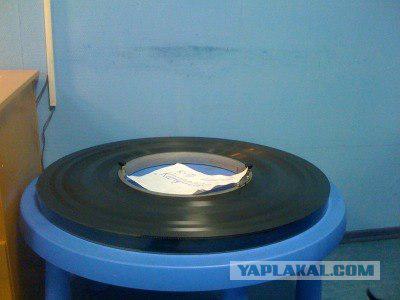 Basically, the film is ready, it is loaded into the machine and puts forth.
7.
...
8.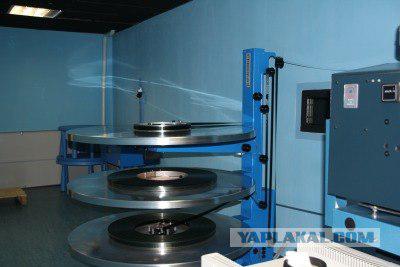 The unit heats up, so, as you see, brought him a little "cooler»
It seems to be all about the film said. Talk about how the beam is incident on the film and the image is displayed on the web - I will not, it is quite another matter.
9.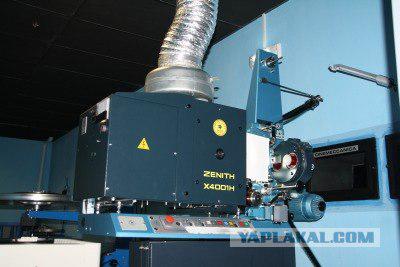 Digital
More recently, we purchased digital equipment: Barco dp 2000.
10.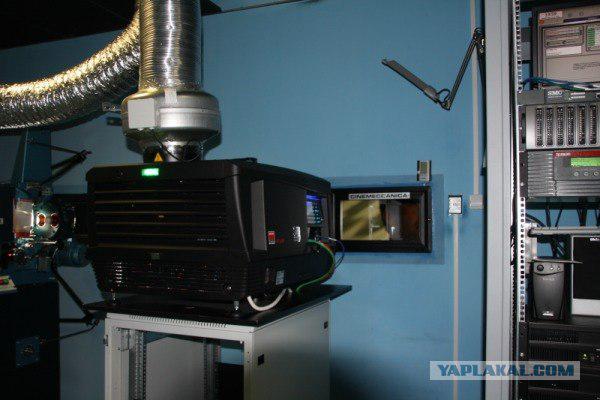 With the server.
11.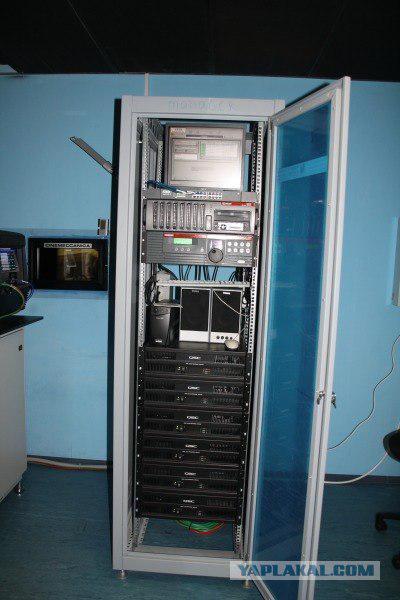 To be honest, it was a little bit jealous, because in my server is complete rubbish, but here for the theater bought these delicious zhelezochki.
Briefly, the technology is simple.
Bring us a movie in just such suitcases. Photo shoot in the style of KGB agents and boxes with the "red" button was successful
12.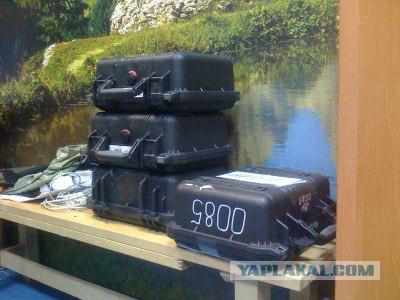 ...
13.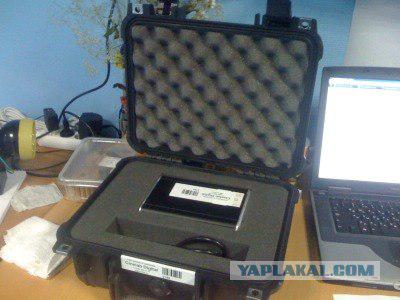 Such is the external screw. Cool though.
14.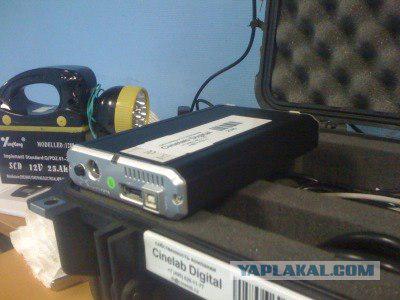 Server load.
15.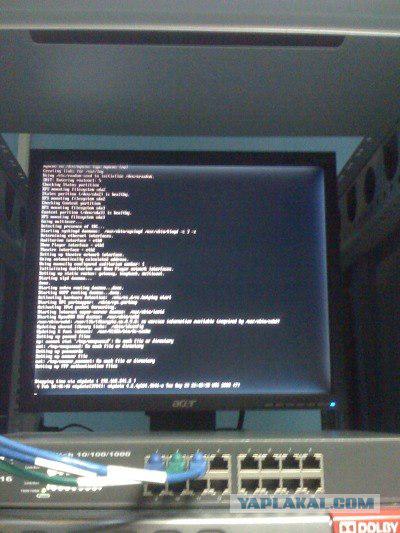 Connecting via USB (usually) the screw and copy about 160-200 gig on the server. Yes, the average film weighs 160-200 gig. To play a movie you need a key, which is sent by mail, usually 2-3 days before the beginning of the film. Date of activation key, of course only on the day of the premiere.
16.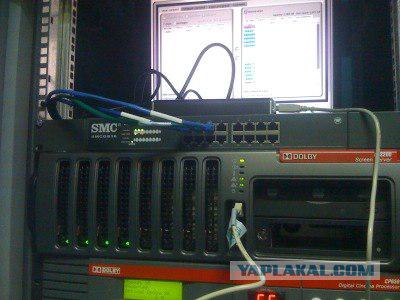 All. Then the film is mounted. Create a playlist that you need to lose. The playlist you want to add a small tag-team that the server will perform.
* "Run lamp»
* "Set image format»
* Wait 15 seconds.
* "Set audio format»
* "Open valve».
* "Kick the movie to start play».
17.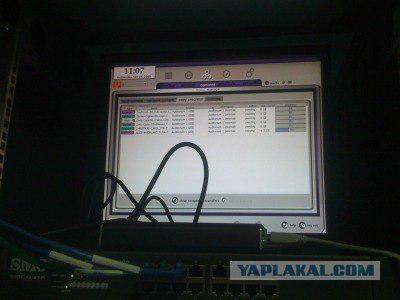 It is very simple and at the same time interesting and cool
Here, straight from the tin Alice came 3d. Mount.
18.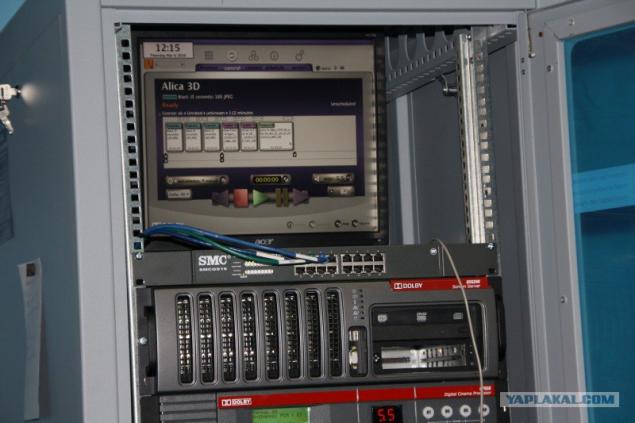 Then click on the "triangle" and all the movies are.
nN / sy
The following article is about how to play on such a colossus in Halo3 or StarCraft2
via habrahabr, © Barzometr
19.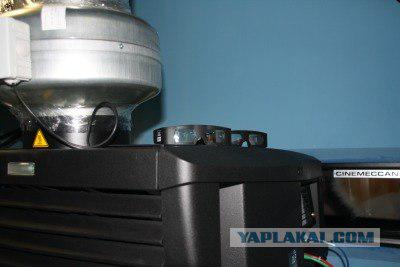 Source: