Needless to say, the twins - in itself an amazing natural phenomenon. More interesting to watch the famous couples who shared the same fate for two. To your attention - the top 10 most famous twins.
Bright Star Tatiana and Elena Zaitsevs rose in 1996, when radio and television incessantly cool song "Sister" is largely autobiographical.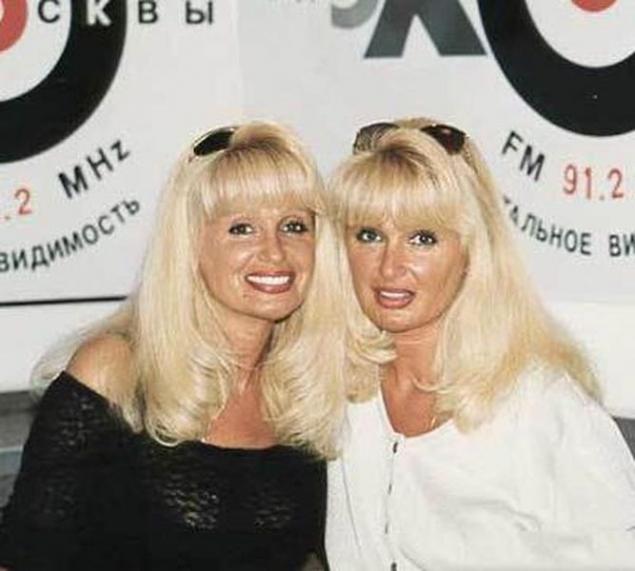 Sisters, amounting in the future one of the most famous vocal duets twins on the Russian platform, was born December 16, 1963 in Voronezh, but spent his childhood in the GDR, where he served as their father.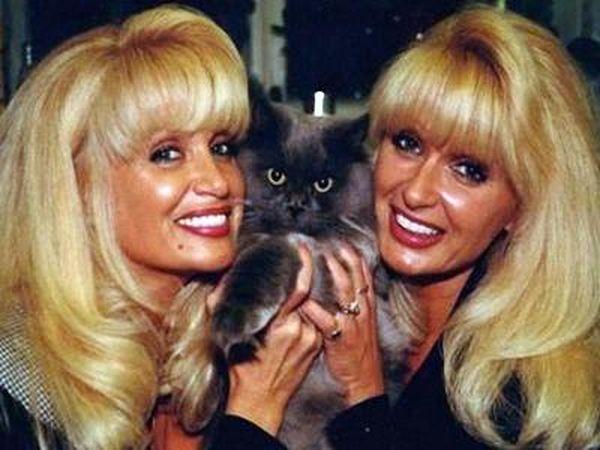 Now Zaytsevy rarely go on stage, devoting his time to personal and social life, as well as an active animal welfare activities - they do not just come into conflict with supporters gesture of shooting stray dogs.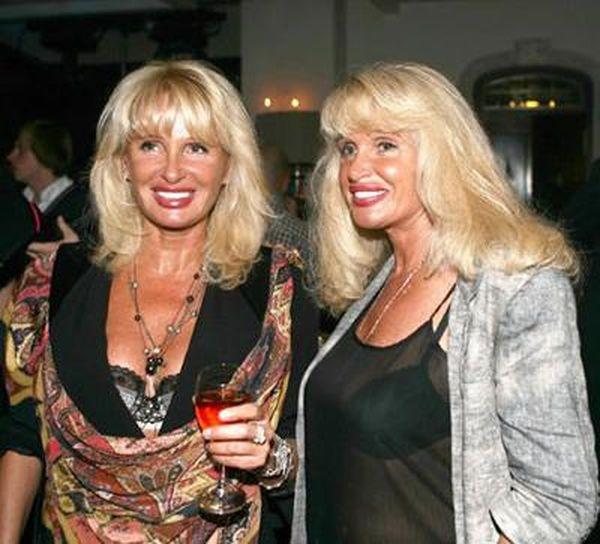 It is not known to the world learned about James and Oliver Phelps (Oliver & James Phelps) - The boys from the British heartland - if their parents have not heard once about the casting for the role of twins Fred and George Weasley in the epic about a little wizard Harry Potter.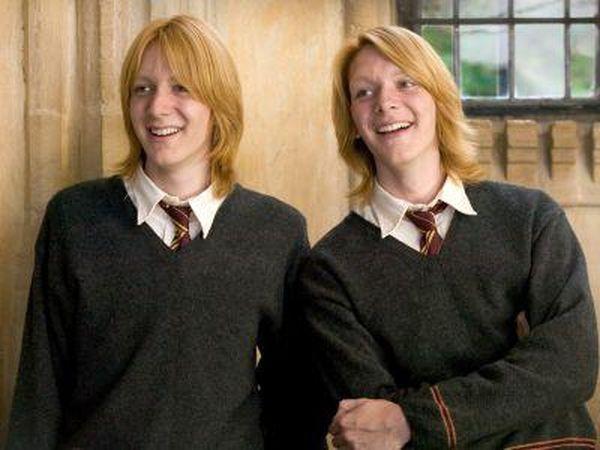 Young men were frightened crowd of competitors, but luck was named James and Oliver - brothers choose from thousands of red urchins, which ultimately made them the real stars.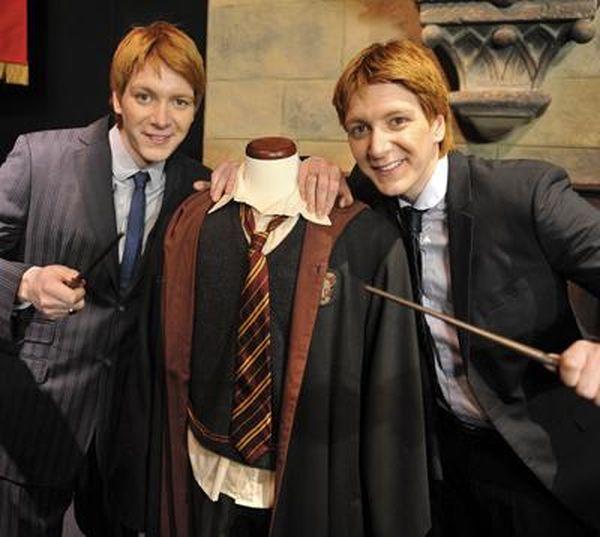 Twins born February 25, 1986, are remarkably similar to each other. The only difference between them - a small mole on her neck Oliver, who younger brother by as much as 13 minutes.
Twins Olga and Tanya Arntgolts were born March 18, 1982 in Kaliningrad, and Tatiana older sister as much as 20 minutes. In the late 90's sister came to Moscow to try their luck on admission to the famous "Driftwood»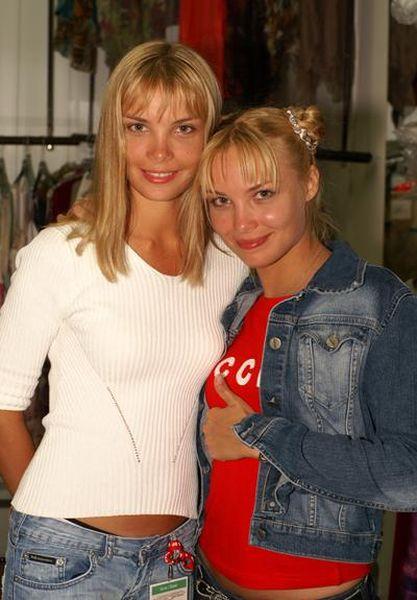 Unlike other universities, where the sisters refused, saying: "The same actress we do not need!", The Theater Institute Shchepkin girls took the first time and immediately fell asleep offers to act in films and television series.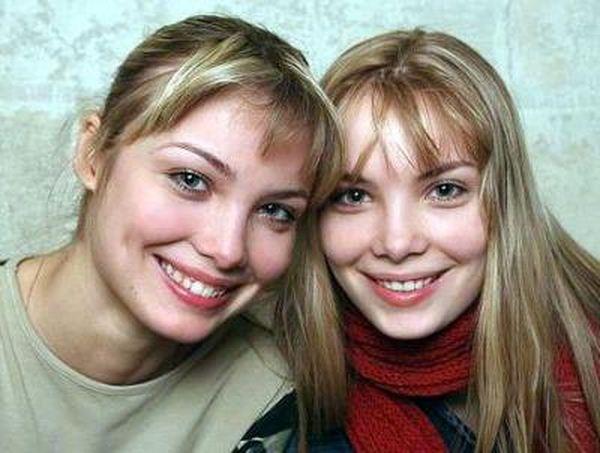 Despite the similarity, the sisters still have differences. For example, Olga, quiet and self-contained, creative life successfully develops in a feature film, and Tatiana, cheerful and sociable - for serials field.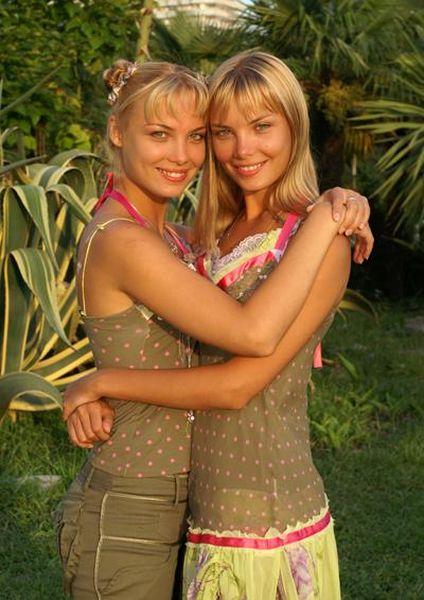 Sweethearts fashionistas all over the world and the creators of the brand DSquared2, Dean and Dan Caten (Dean & Dan Caten), - perhaps the most gay people in the world of fashion-industry, because their every show - it's an unforgettable extravaganza of music and fashion.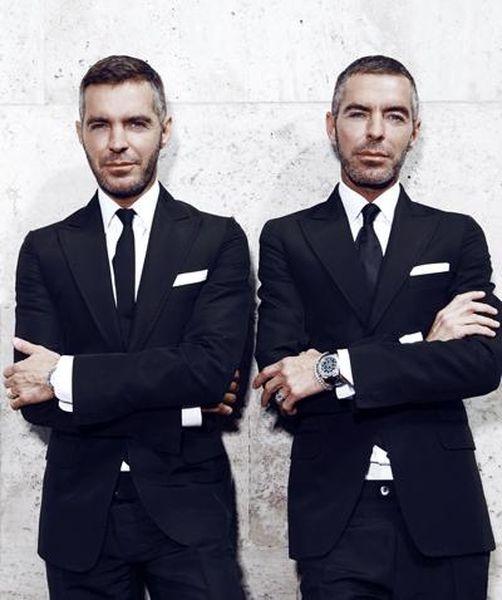 Brothers Dean and Dan couturier, who now prefer to dress practically all the stars of the first magnitude, born 19 December 1964 in sunny Italy. They grew up in the harsh conditions of Canada, where parents have taken their early childhood.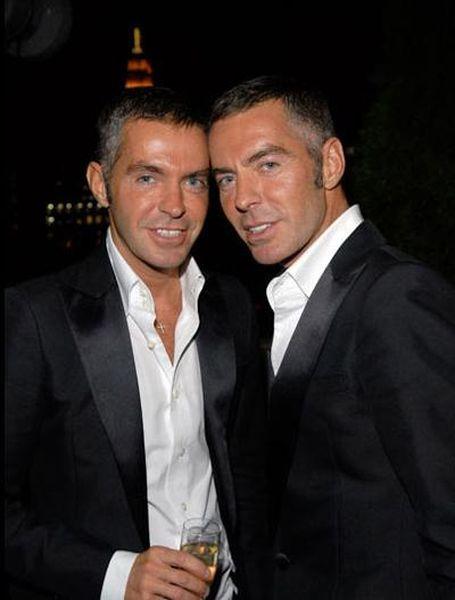 However, as adults, the brothers moved first to New York, where he studied design and then to Milan, where he was on probation for the great Gianni Versace.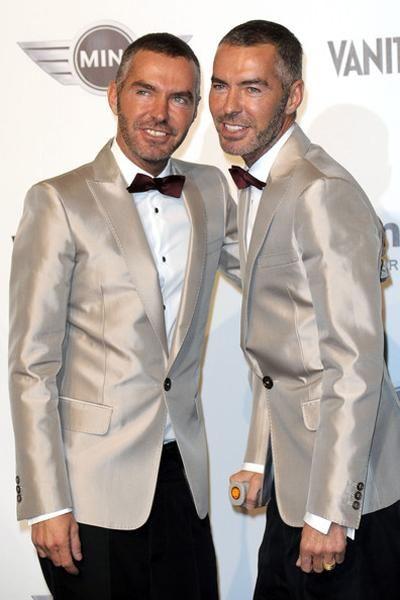 Brothers Vladimir and Alexander Borisenko, born September 8, 1992 in Dnepropetrovsk, on a stellar career never dreamed of. Much more fascinated by their exciting extreme hiking, which organized the mother.
It was she who taught his sons the right to pitch a tent, build a fire, cook the porridge from an ax and navigate the terrain. Perhaps these survival skills in extreme conditions and help Sasha and Volodya get to the "Factory Zirok».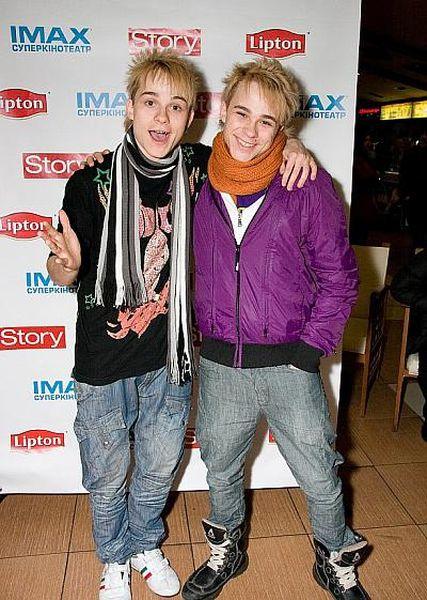 And even if they did not become winners, Ukraine bezogovorchno fell in love with these charming guys who, by the way, most recently recorded two new songs and filmed their debut music video.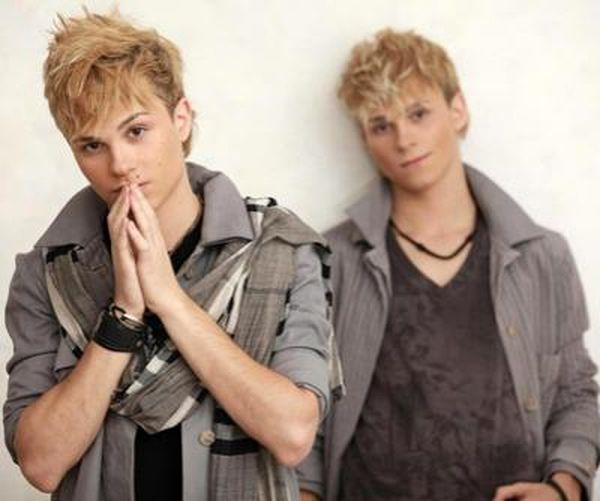 In 2005, red brothers Constantine and Boris Burdaeva blasted television and radio song "clap eyelashes and fly up." By popularity twins were as much as 8 years. But it "Eyelashes" turned them into real stars.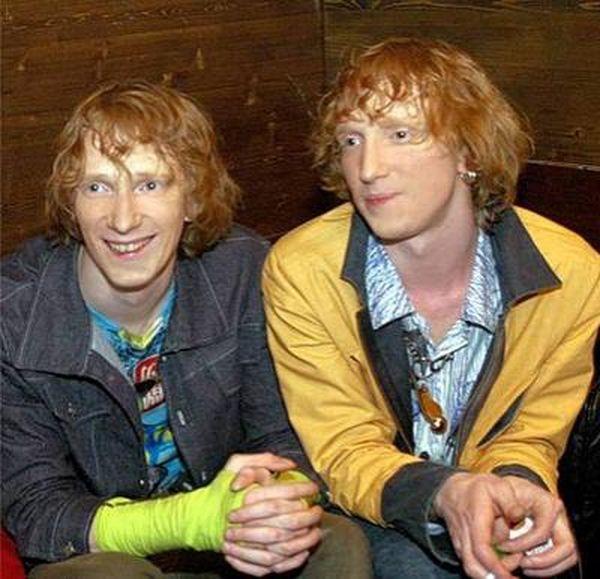 However, in March 2009, "The Brothers Grimm" announced indefinite hiatus and went to different projects. A year later, Constantine tried to revive the group. But after the release of their fourth album, in 2010, his wife died, forcing him to move away from show business.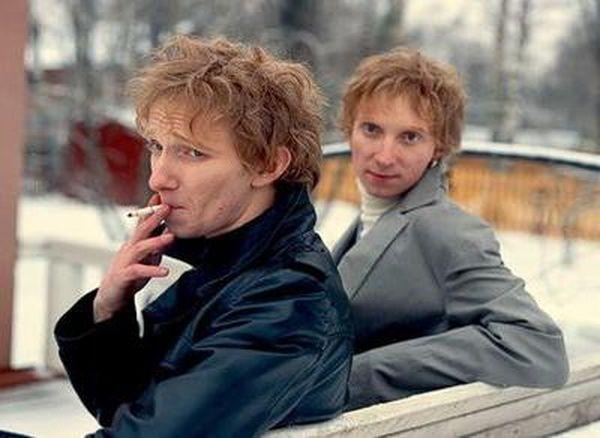 In the fall of 2011 came the news of the return to the scene of Boris with a new creative team called «Lirrika». This finally dispelled rumors about the possibility of reuniting brothers as part of the music group.
Aleksei and Vasili Berezutski born June 20, 1982. Football career together began at age 17, in 1999, the club "Torpedo-ZIL».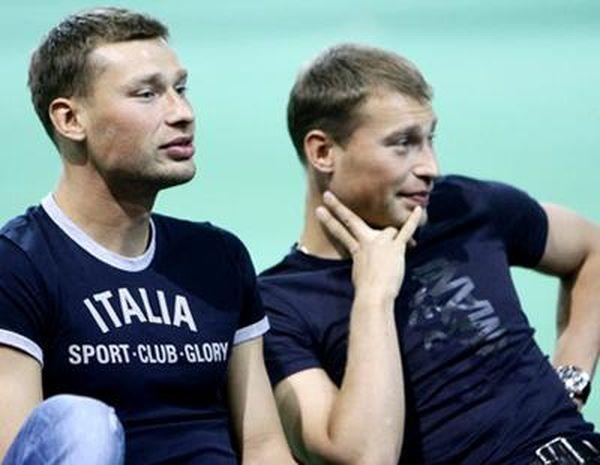 In 2001, the twins moved to CSKA Moscow, which signed a contract until 2011. True debuted a little earlier brother Alex - May 8, 2002, when - while Basil came on July 17 only.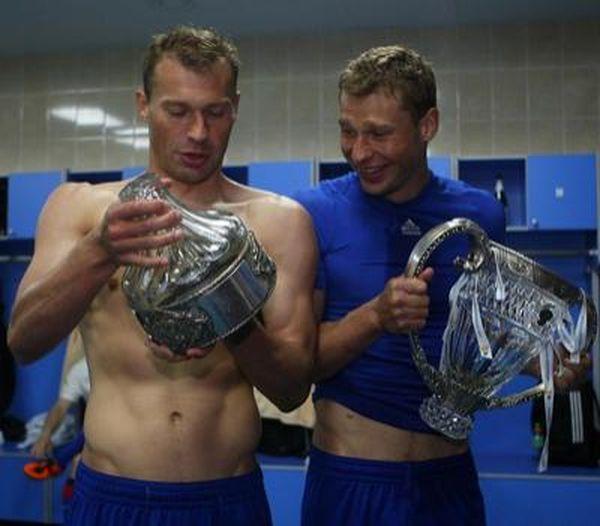 "Distinguish between us is very simple. I have a broken nose, a little taller than me Alex. In fact, we are very different ... Who knows us for a long time, distinguishes without problems. Little in common between us, honestly, "- says Vasily.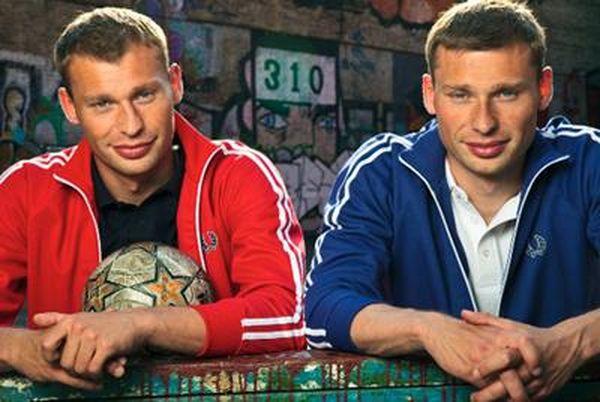 In 2001, 12-year-old twin brothers from Leipzig Bill and Tom Kaulitz (Bill & Tom Kaulitz) founded the music group «Devilish» and spoke to friends as long as Bill did not go to the local "American Idol».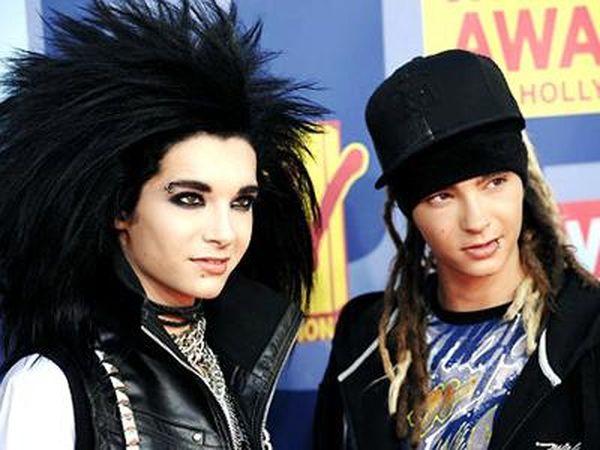 There he noticed producer Peter Hoffmann, followed by a group urgently renamed «Tokio Hotel» - under that name the team broke into the world of show business.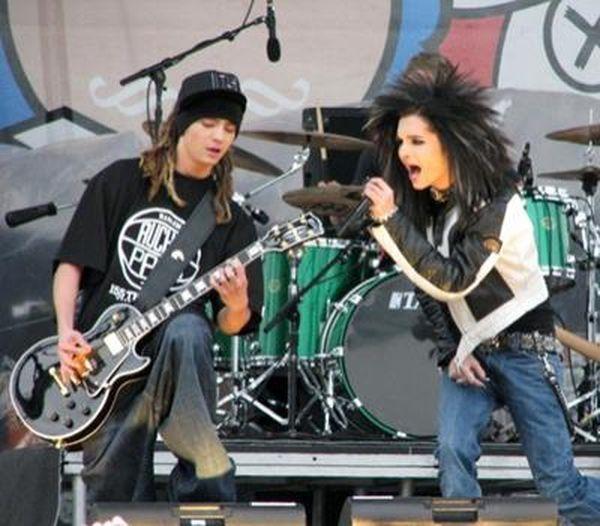 The phenomenal success of the guys critics can not explain until now, but the fact remains. Brothers themselves to its success are according to age - according to them, the best thing that gives glory, an opportunity to travel the world and meet girls.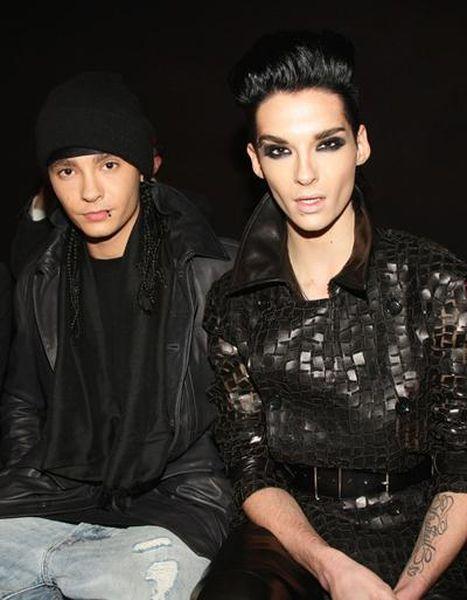 Despite the fact that the sisters Mary-Kate and Ashley Olsen (Mary-Kate and Ashley Olsen) were born on Friday, June 13, 1986, failed their fate did not name - on the contrary, the twins were born under a lucky star clearly.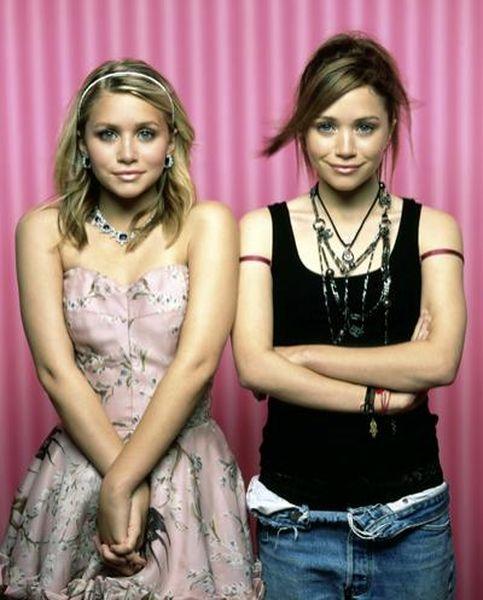 Having started his acting career at 9 months, the girls continued their success with it on, not one starring in dozens of Hollywood films. And at the age of 17, they founded his own production company.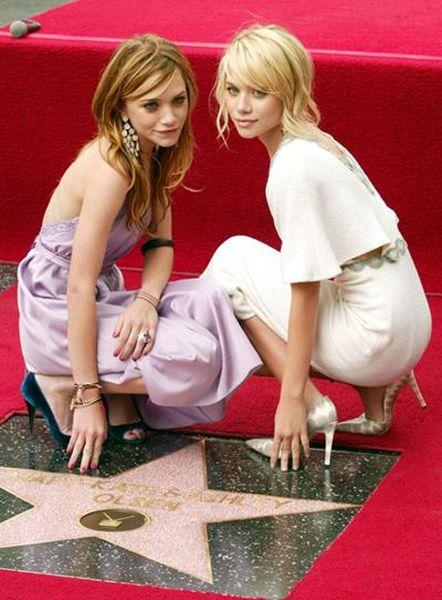 In addition, Mary-Kate and Ashley have created their own brand under which started production of clothing, cosmetics and accessories. Today Olsen sisters own the entire business empire with a billion-dollar, met their halves and quite happy.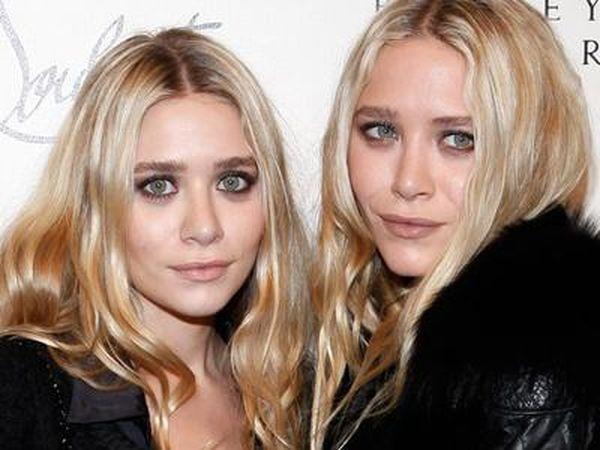 Polina and Ksenia Kutepov, noted this year its 40th anniversary, called "solar Fomenko" - because of the color of hair and long-term devotion to the home theater and its director Peter Fomenko.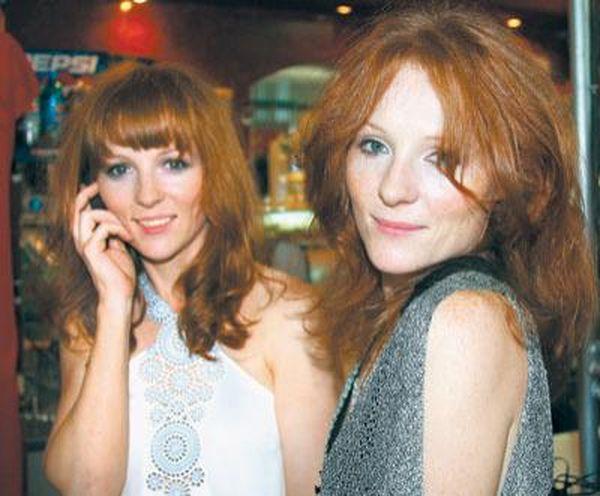 Unfortunately, the incredibly talented sisters rarely indulge fans with his appearance on the screen - movies and directors they choose very carefully, in the series can not be removed, and appearing in TV commercials disdain.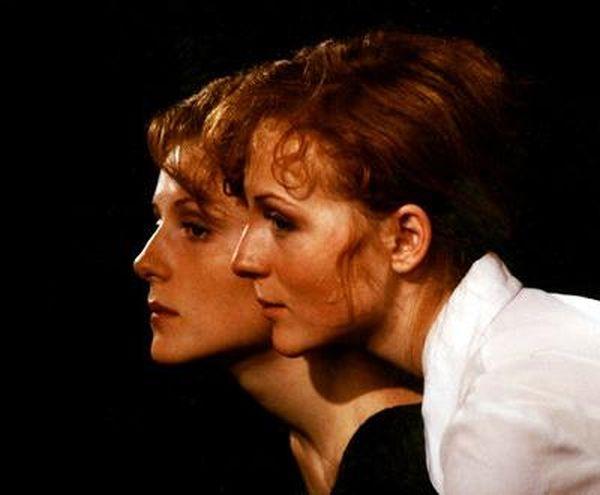 Also, they rarely appear at social events. The only thing where you can meet Setser - theatrical stage. There they present prima - Moscow theater actresses standing applause.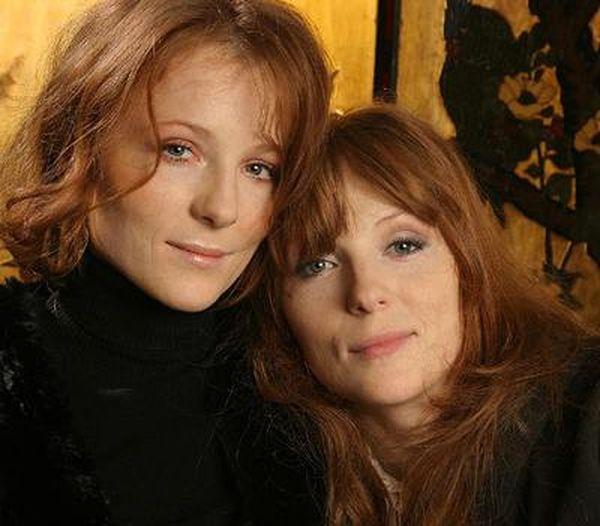 Source:
www.viva.ua