Annually in different parts of the world are organized all kinds of floral -yarmarki holidays and festivals. Today you have the opportunity to see photos from the ten most popular flower parades.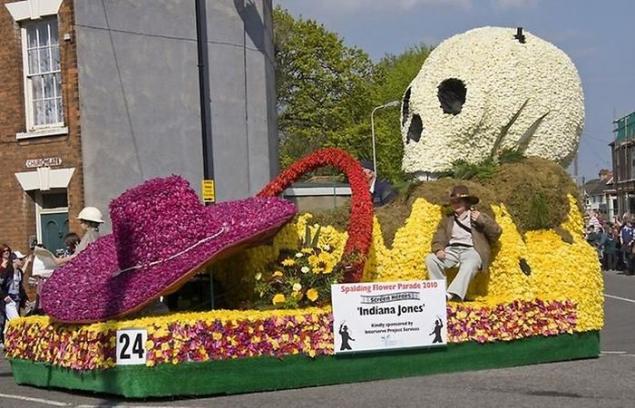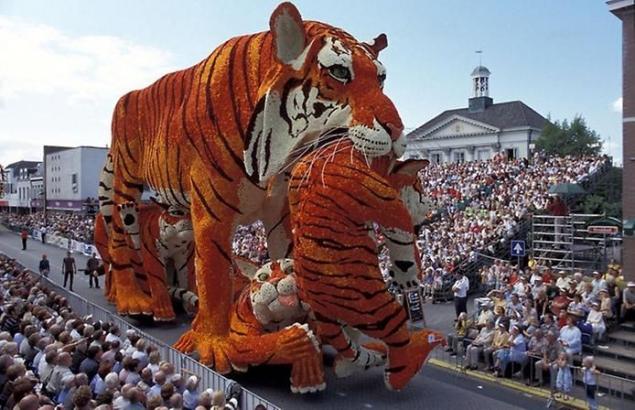 1. Huge floral shapes tigress with cubs on one of the flower parades.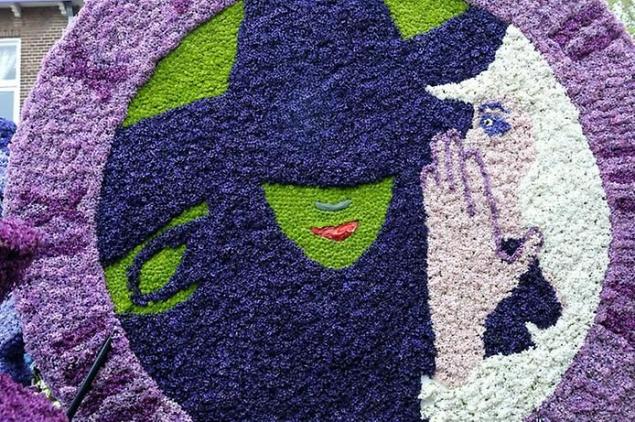 2. The most ambitious festival of colors in Europe is rightly considered Blyumenkorso - floral parade in the cities of Holland and Belgium. Huge platform with shapes created from flowers, cruise the streets in early September, delighting the audience.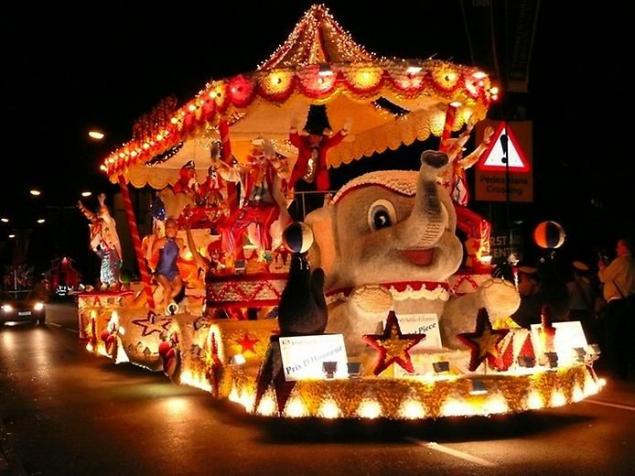 3. Battle of Flowers in Jersey - annual action passing on the second Thursday in August, accompanied by fairs, dances and colors. At the end of the festival guests watch fireworks chic.