If the stork, according to legend, gives people the children, the eagle in this sense - the stork vice versa. King of the sky fully able to lift into the air three or four year old child, and history is replete with such cases. In a small fishing village, located on an island in central Norway in 1929 in a family of fishermen born girl whom parents named Amindoy Hansen.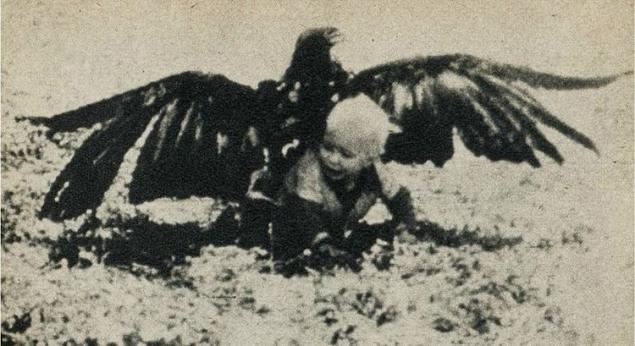 In early June 1932 his parents sent senior sons and 3, 5 year-old girl for a walk, while they themselves went on to serve in the church. Boys briefly left the girl in the meadow one but themselves have gone down to the beach to play. When we returned - the child was not. The girl searched the whole village - more than 200 people went in search of.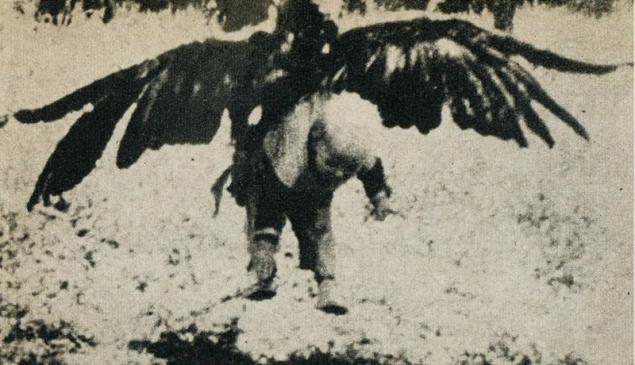 Finally, near the foot of the cliff it was discovered by her scarf, and when three young men tried to climb the cliff, they dived huge eagle with claws as if protecting its nest. It seemed incredible that the eagle was able to take the girl to his nest, but other versions of the villagers have not been.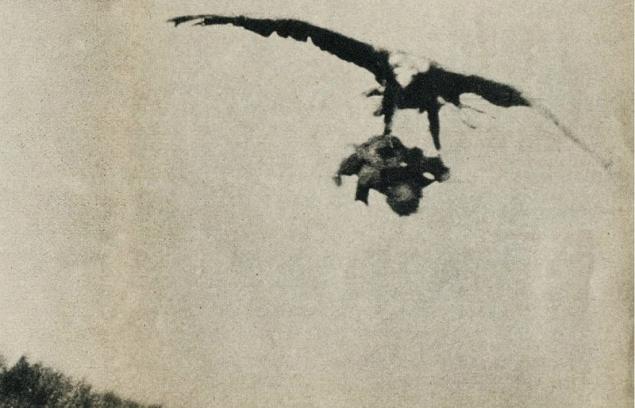 Perched on a rock, one of the guys in the crevices noticed the child. One leg was without her shoes, his hands in the blood, torn clothes - but she was alive and awake. Perhaps from exhaustion - since the beginning of the search took more than seven hours. The girl was found two kilometers and 180 meters up from the farm. The story ended well - Aminda married, moved to the south of Norway and 40 years worked in the fish plant before retirement. She died November 12, 2010 in the town of Rorvik (Rorvik), at the age of 81.
Source: live-imho.livejournal.com