What do modern grandmother retired? Bake cakes, poking around on beds, knit, but not the 80-year-old Josephine Lamberti from Los Angeles.
She sits on Twitter and wants to collect 80 thousand subscribers - one thousand for each year of life. "I want to do it until she died," - she explains.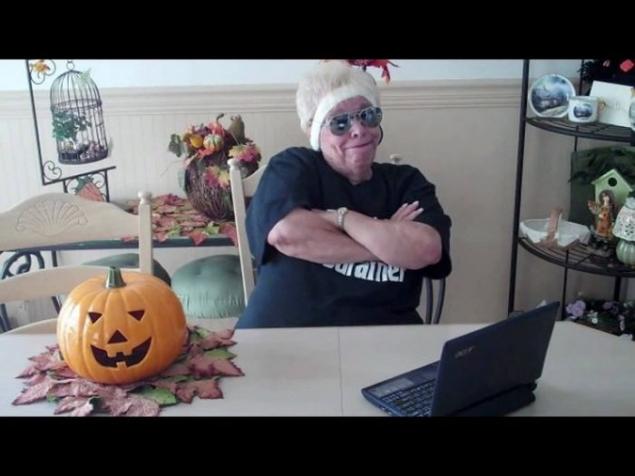 The number of its subscribers today - more than 70 thousand, including Milla Jovovich, Jennifer Lopez, Miranda Kerr, Rihanna, Jenny McCartney and others.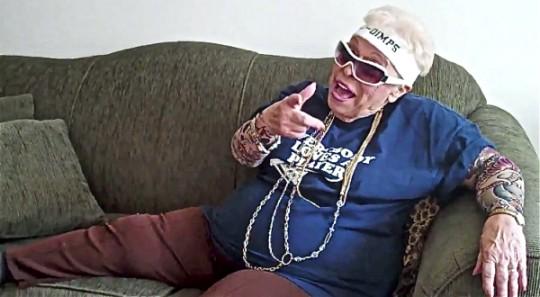 One reason for the popularity of the old woman's account are pictures of her. They Josephine featured in trendy glasses, a long chain around his neck, in reperskoy bandanna with the words "Players love to all" and fake tattoos. Especially popular picture in which she demonstrates a characteristic pose quarterback Tim Tebow, standing on one knee and propped his head with one hand.