Underground house designed two companies: Christian Muller Arc (Switzerland) and SEARCH (Netherlands).
It was built in the village of Vals, Switzerland.
Anyone who asks how to get to the underground home, get to the architects of a few comments and exclamations that can be reduced to one thing: they are crazy and created a madhouse! So it seems everyone who first saw this house.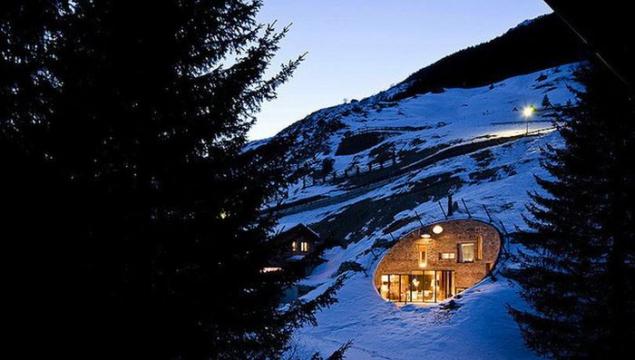 The house consists of three parts: a residential part of the oval, "facade", a typical barn that is used to store wood and household items and a 20-meter long concrete tunnel that connects them together. Materials: concrete, stone and wood. All construction materials are local.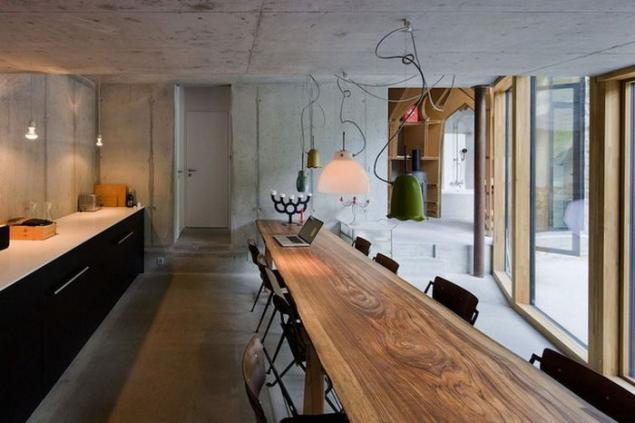 The architects have tried to combine in an underground house originality, invisibility, comfort and interior design. What came out of it, see for yourself: