Shoko Nakagawa Japanese celebrity, or Shokotan, as it is fondly called fans, known for their unusual antics.
She appeared in front of fans in a headdress of beetles (pupae of cicadas).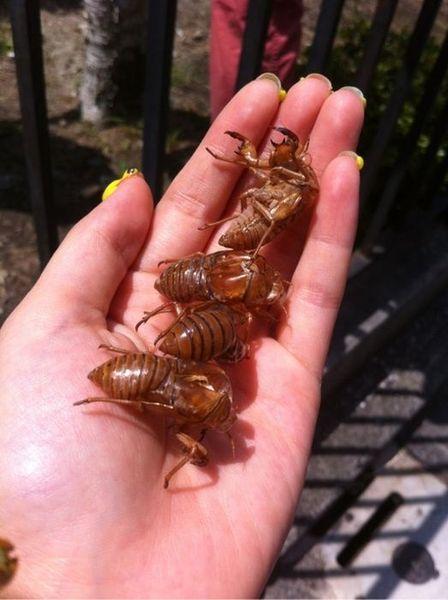 August 11, she published these photos on his blog. Clearly that over the headdress and the image of the whole team worked. As the saying goes: "shock because shock»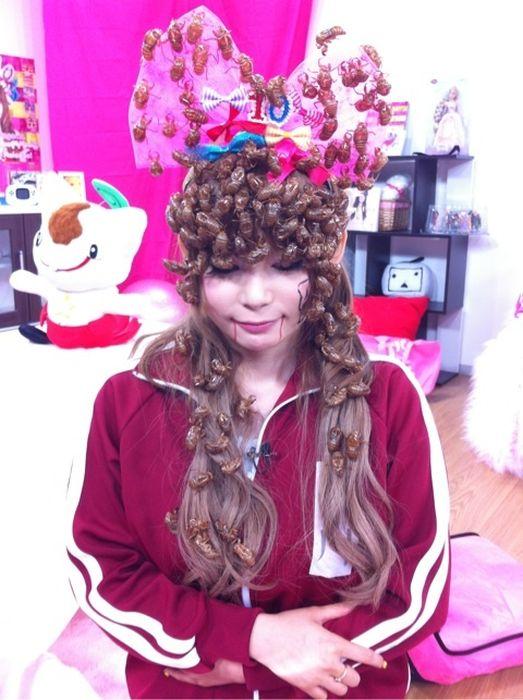 It turns out that this is not the first time when Shokotan bore the insects. Back in late 2008, she appeared at a concert for the public in an unexpected manner, her head covered with pupae of cicadas.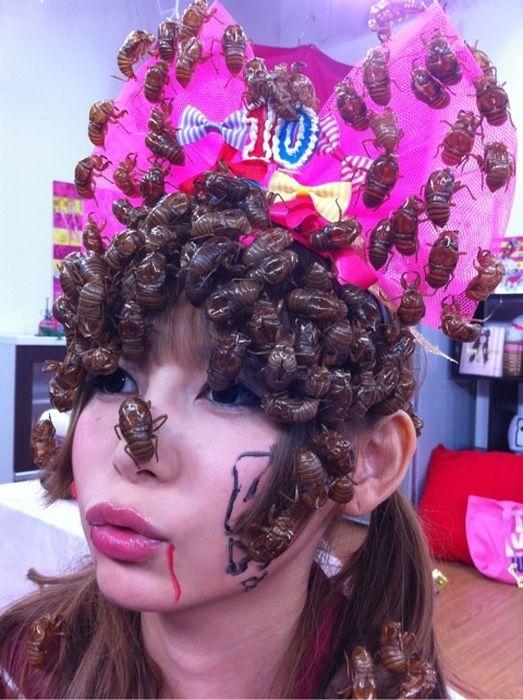 For reference. In Japan, girls schoolgirl collected pupae of cicadas and make jewelry for more than a decade.