The annual competition is held freaks in the Spanish city of Bilbao.
The essence of competition is who Scorch most ugly face.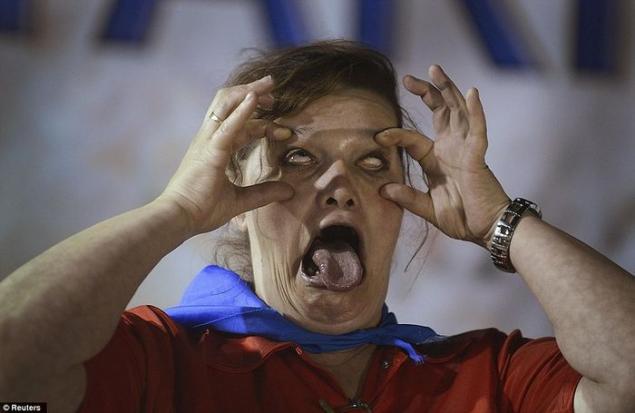 Great Week of Bilbao - is the main annual town festival. It is celebrated for nine days, beginning with Saturday that precedes August 22. The official status of celebration was in 1978, but before August in Bilbao held a variety of entertainment events - fairs, bullfights, competitions athletes, circus and dance performances.
In 1978, the government announced a contest for the best idea of ​​the city's main holiday. The winner then was the masquerade group Tksomina Barula. According to its project, the authority to organize the event were divided between the town hall and masquerade groups, each of which represents a particular area of ​​the city. In 2009, the Great Week of Bilbao was declared the chief of the ten wonders of the Intangible Cultural Heritage of Spain.