Our life is so varied and interesting that you do not want to miss the slightest detail not to stay any memory was something to remember.
To do this, you should always carry a camcorder.
Of particular interest - a night, on all the period of the other.
Take a look at the night video collection shot in different parts of the world.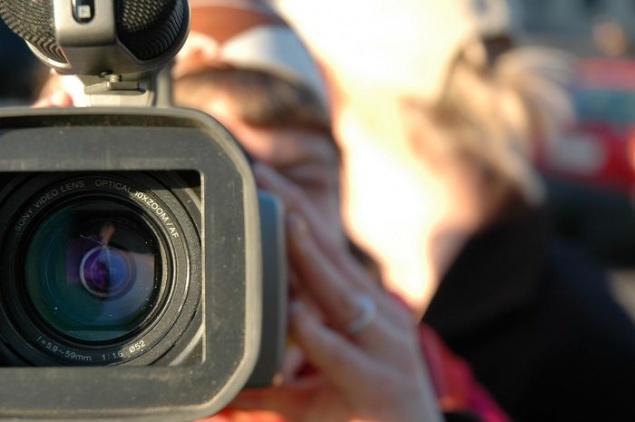 1. Masters illuminators are seriously preparing for Halloween and, of course, do not forget about the latest internet memes.
Light show with pumpkins, singing Gungnam Style.
2. Exciting looks speed in night of Tokyo. The driver is the deserted roads of the metropolis and do not forget to shoot the video.
3. Complete all around the fire and smoke, goes flying booster Proton-M from Baikonur. Impressive.
4. Another walk through the city. This time the focus of the entertainment capital of Las Vegas.
5. Went into orbit, do not forget the camera! A poster with this phrase should hang somewhere in "Roskosmos".
Because it is difficult to come up with something beautiful like rollers:
Interesting video, by the way, not only can be removed by a special camera, but the usual Car DVR.
No wonder the network appears more precisely these movies. How about a night walk to Dubai?
The quality of "Night Scene" is important not only because of artistic reasons.
For example, most car DVR is not too good to shoot video in the dark.
Therefore, the details of the accident that occurred at night and in the evening, often do not understand - you can see only the size and roadside lights.
But there are exceptions - recorders with a good night's shooting, among them - AdvoCam-FD4 Profi GPS. Sample video:
It is worth noting that the gadget removes Full-HD (1920 by 1080 pixels) without interpolation, a quality glass optics.
Built-in GPS module allows you to "remember" the coordinates of the vehicle and its velocity, and G-sensor with ten levels
sensitive to sharp turns, bumps and emergency braking, creating a protected video files from being overwritten.
And by the way, the girls on the note: in steep machines are almost always cool recorders, so be careful before,
how to make something stupid.
Source:
www.youtube.com