The zoo Brookfield Zoo born kitten is very rare species of cat, African black-footed, was born a month ago, quite naturally.
True, for some reason -koshka mother, four-year female Cleo refused to nurse soon after birth, and all the care of the baby had to take over the employees of the zoo.
Cub immediately placed in an incubator to provide enough heat to replace the mother and began to drink milk mixture. Now, after 6 weeks, the kitten has less stronger and gradually begins to try more solid food. Behalf of the calf has not yet been given.
10 ph via goodnewsanimal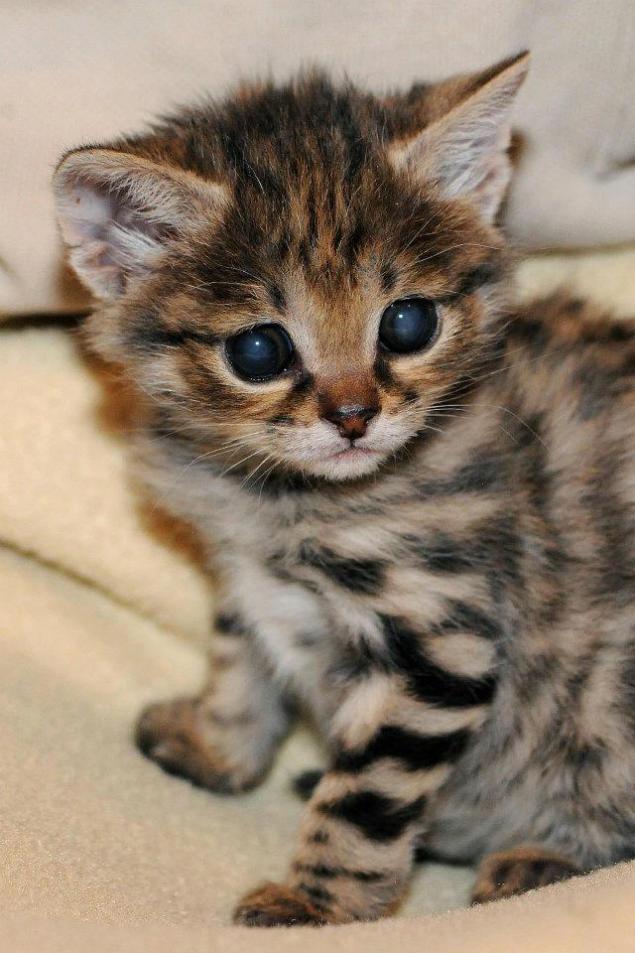 02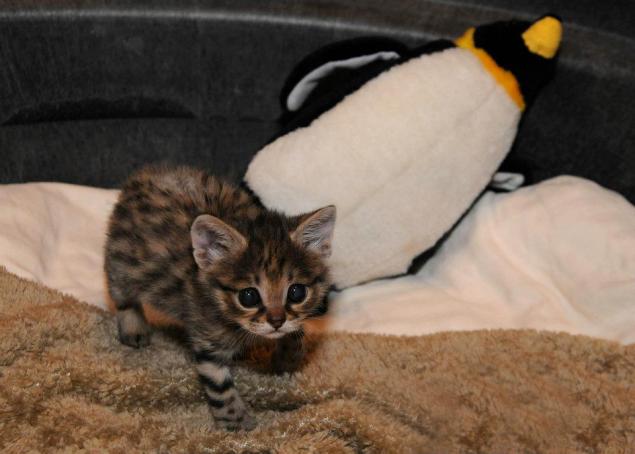 03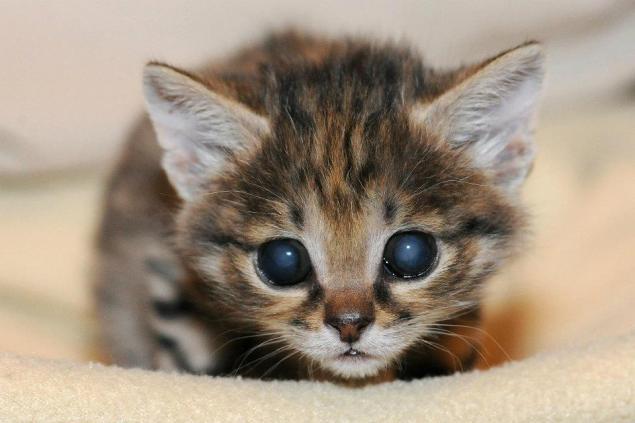 04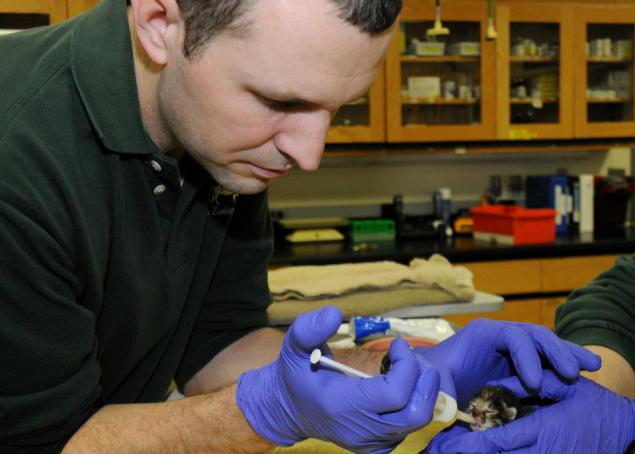 05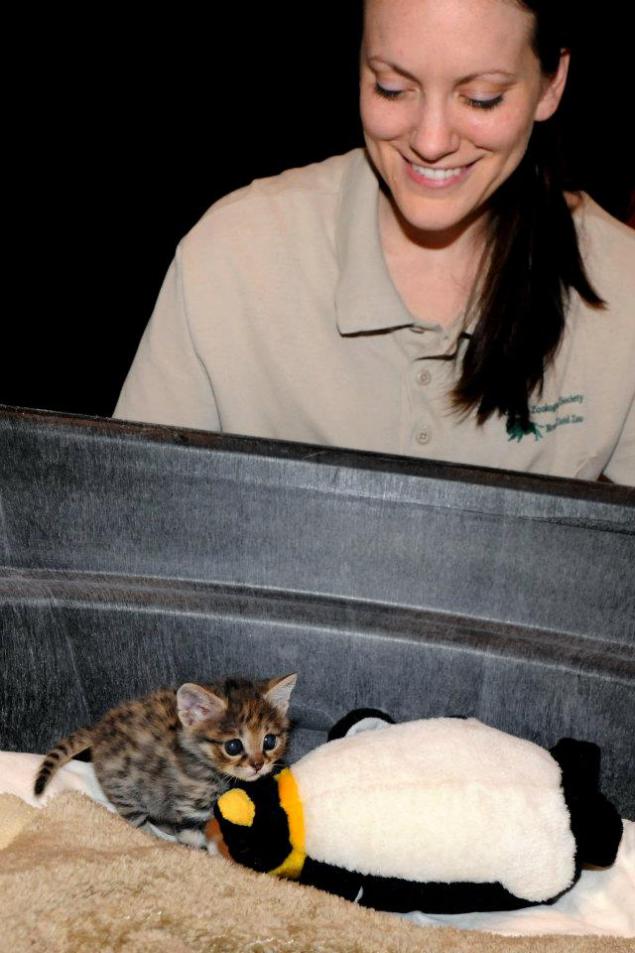 06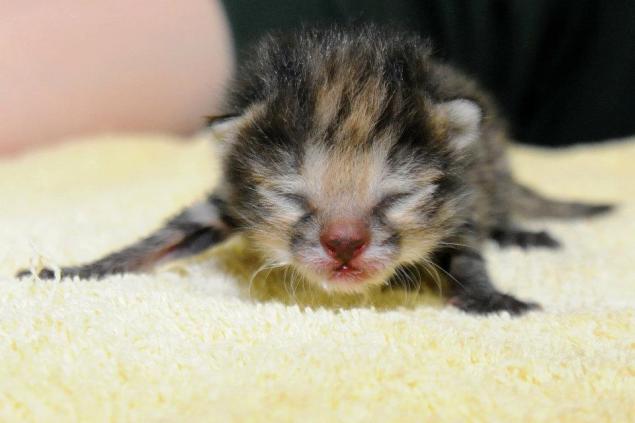 07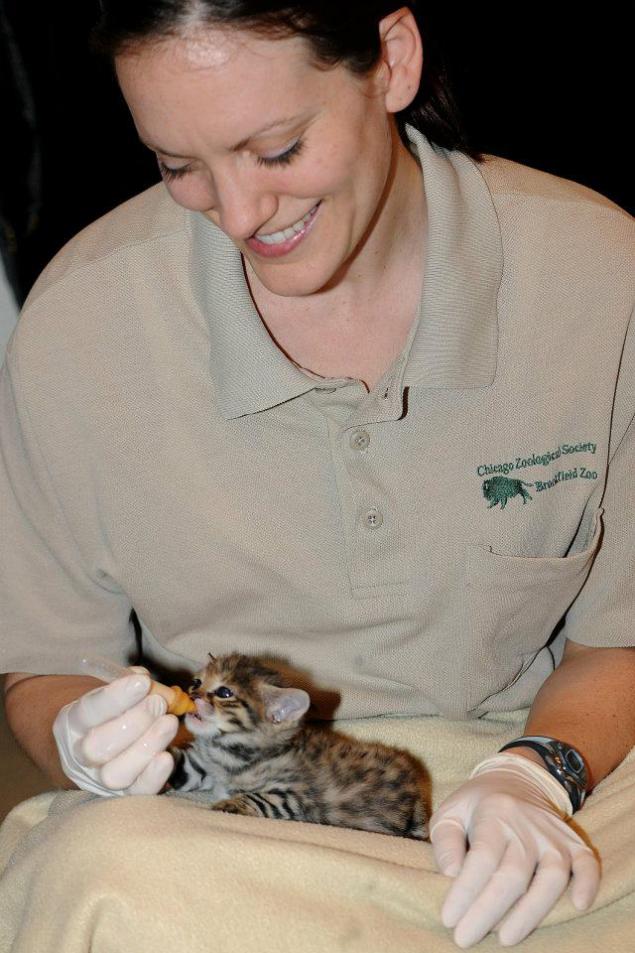 08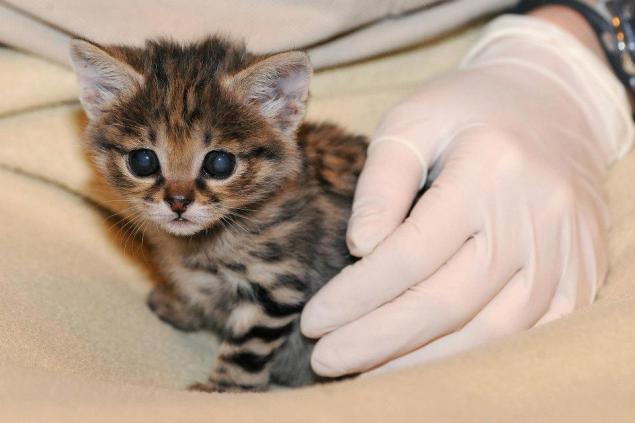 09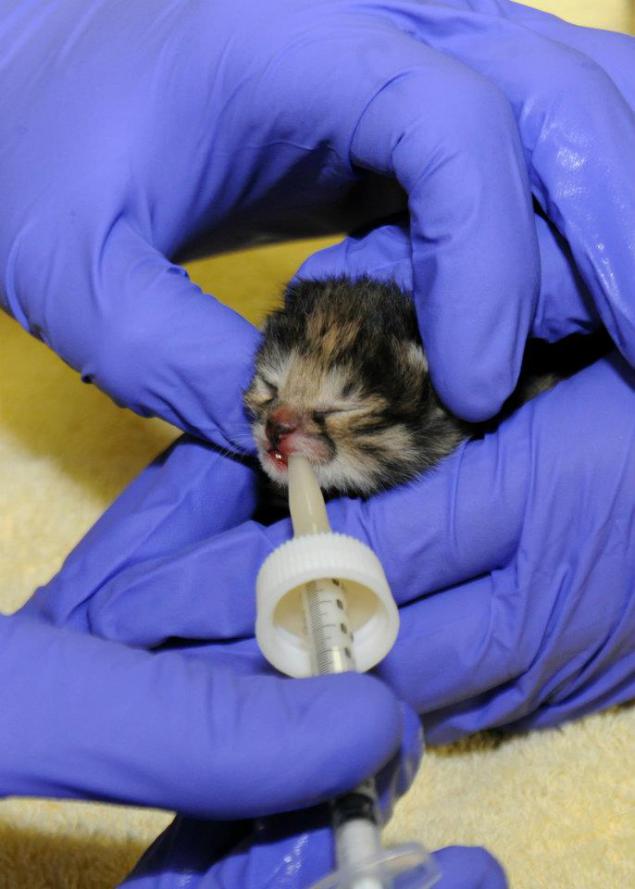 10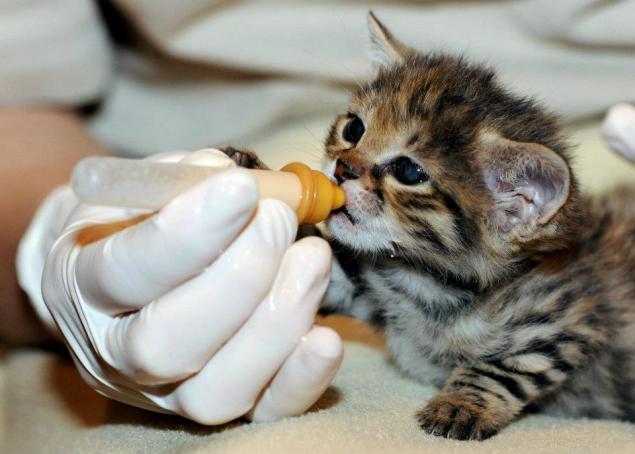 Source: