Famous birds Angry Birds have long been a symbol of Finland and beyond.
Finns are very pleased to have come up with a toy that has gained popularity in many countries.
Shops are filled with this production, theme parks are mushrooming.
Let's look at the new park, which opened in the famous tourist resort for the Russian Vuokatti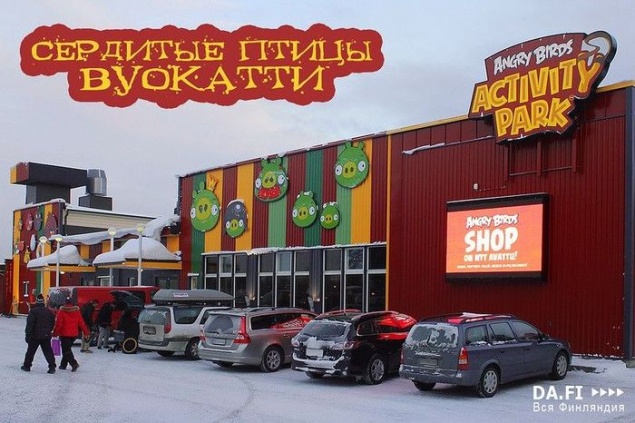 Angry Birds activity park is located right next to the ski resort of Vuokatti, in the Finnish province of Kainuu. The park opened in December 2012, and we went there on the first day of the opening, which was attended by all the surrounding places very different audience.
1. Arriving on the navigator to the park, but it is not exactly in the ski resort, we saw a large industrial hangar in cochnye colored paint depicting colorful ruffled birds immediately realized that they had come to the right place.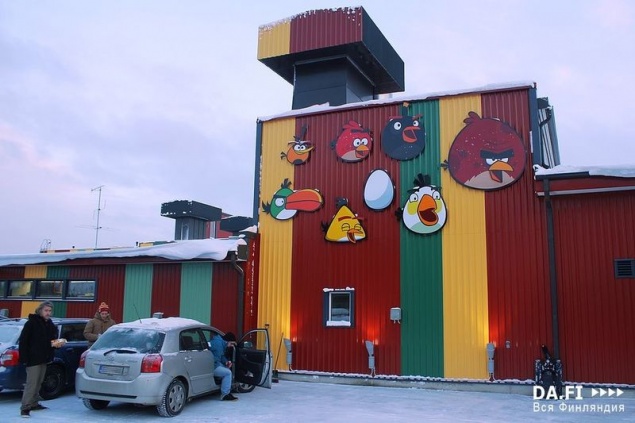 2. Slowly people gathered.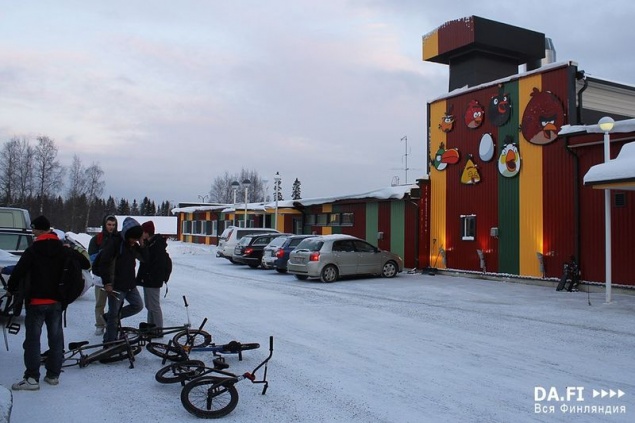 3. Log in to find is not so difficult, all the more so that the arrow with the inscription in three languages ​​clearly shows the door.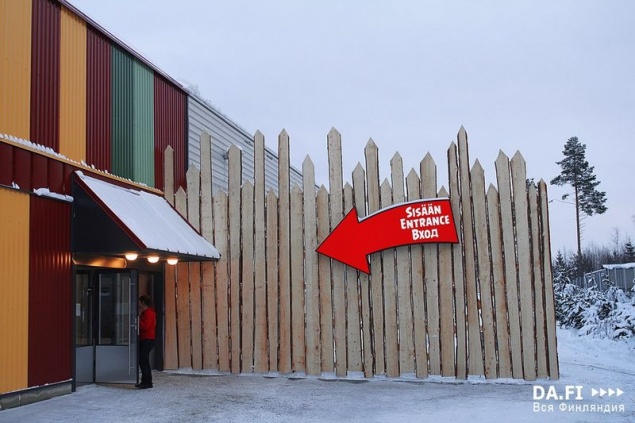 4. Past the box office, alas, does not pass.