Began recruiting volunteers for a mission to Mars and the Martian settlement on the basis of
"Mars One" started accepting volunteers for the creation in 2023 of the Martian colony. Signed up thousands of volunteers
Non-profit organization "Mars One" announces the start of work on the organization of a flight to Mars. The first four astronauts land on Mars in 2023, and four other members of the crew will fly to the planet every two years.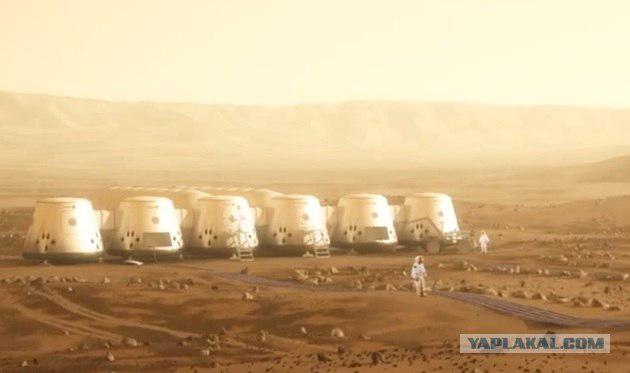 Since the launch of the project on the site registered more than 850 000 unique visitors, "Mars One" has received thousands of letters. Among them - more than a thousand inquiries from individuals who want to go to Mars long before the start of the program the selection of astronauts.
In addition, the project "Mars One" supported by a large group of advisers and ambassadors, including an astronaut, a Nobel laureate in physics and a few scientists NASA.
"Mars One" seeks to build the capacity necessary for the implementation of a global project, and operates on a commercial basis. Bas Lansdorp, co-founder and president of the "Mars-One» & quot; He believes that the team "Mars One" understands and feels that the world supports this mission and our plans, even at this early stage. We get so many kind and supportive letters. People offer us a donation or offer to do what they can or are good at. Combining the resources of various funds shows that the organization of the flight to Mars - a common cause of the world & quot ;.
In the first half of 2013. "Mars One" starts the program selection of astronauts. The search will be very serious to find the best candidates for the "next giant leap of mankind." The search will be global, open for everyone from every country.
The Foundation, "Mars One" is the owner of an outpost man on Mars in his possession will be base on Earth, it will take on the job of astronauts, and organizes training here on Earth, and there, on Mars.
Arno Velders, co-founder and technical director of "Mars One" says: "Sending humans to Mars has been a dream of mine for twenty years. It is obvious that I am not alone, because the letter came to us from more than fifty countries. People in thirty seven countries have purchased our products, showing their support for the "Mars One". People have a positive attitude to this optimistic theory, we believe the project will enable the people of Earth to get a little closer to each other ».
Activities of "Mars One" has already sponsored by companies around the world.
Source: