On the night of 18 to 19 March 2007 at 5 km. south of Novy Urengoy, on the gas pipeline "Novy Urengoy-Novopskov" diameter 1.4. m. under the pressure of 75 atm. ruptured ring compound, followed by a powerful explosion (cause metal fatigue)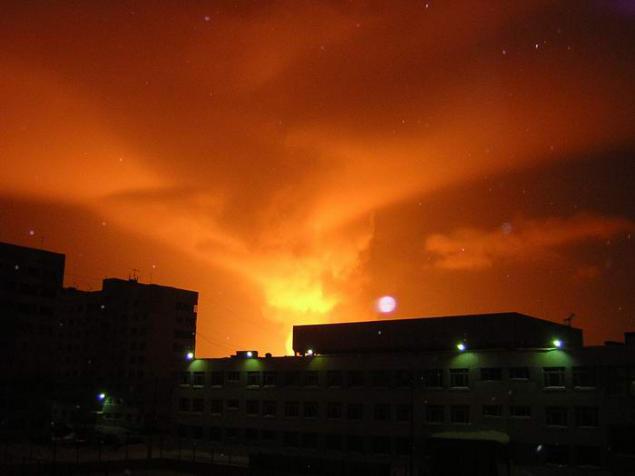 This photo is 15 km away. from the explosion site. made mobile phone (3:30 am)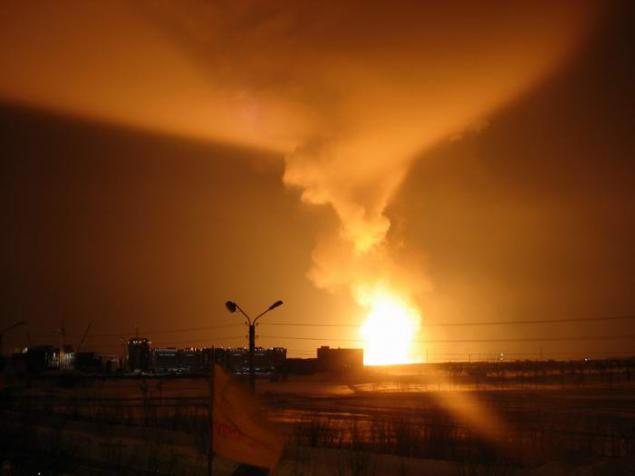 10 km. from the explosion.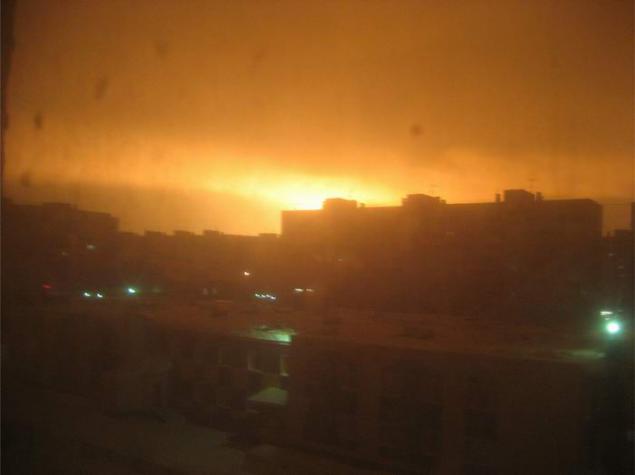 Approximately at 4:00 of the city went precipitation in the form of ash. In the morning, all the snow will be true gray.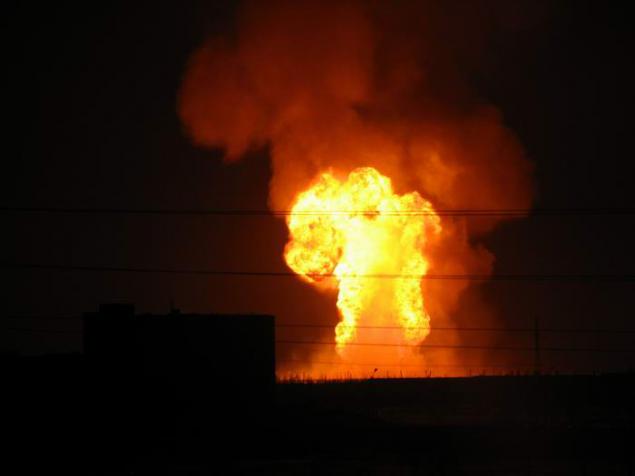 Begins the peak of the fire and the most beautiful sight! In the foreground is a rectangular silhouette 8-storey building of the city hospital.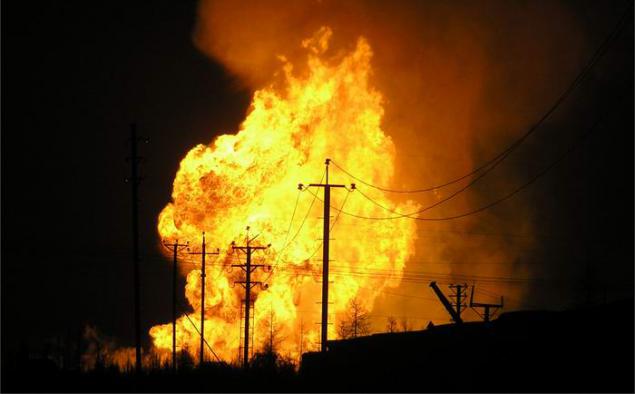 5 km. from the epicenter. Flame reaches 300 m. In height !!! We were blowing warm air ...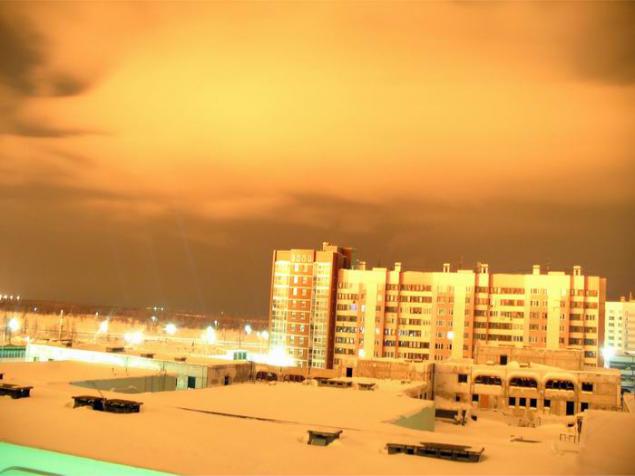 This is the northern part of the city, the farthest! That's how the light !!! (Photo from a mobile)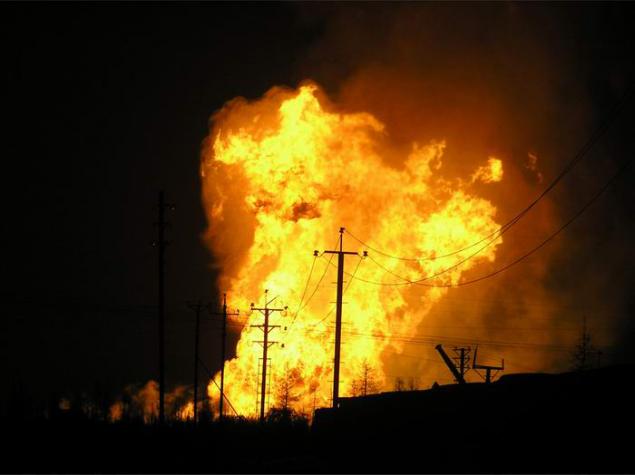 at 5:00 when frost on the street 15 degrees of the city started to rain !!!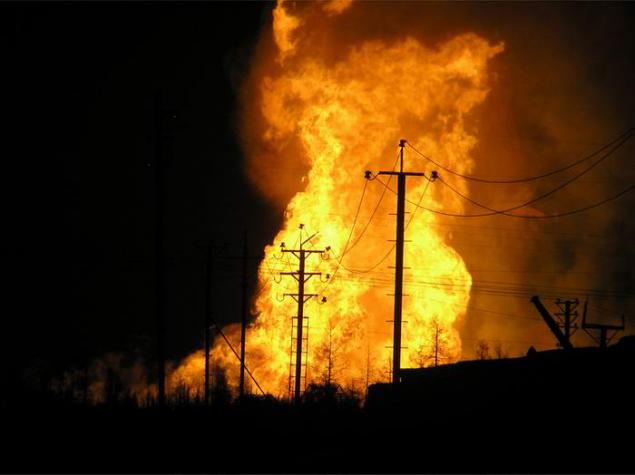 No casualties. Now waiting for when the giant freeze bolotto formed in the crater
after the explosion and the resulting instant melting snow and soil heating.
The glow was perfectly clear in the 100 km or more. from the city.
In the media got little information. Power of Gazprom and the city administration banned all this to advertise. Here you have the freedom of speech ...
From here