Karni Mata Temple.
Paradise for Indian relatives of Mickey Mouse.
Thousands of eye beads. Tens of thousands of turds.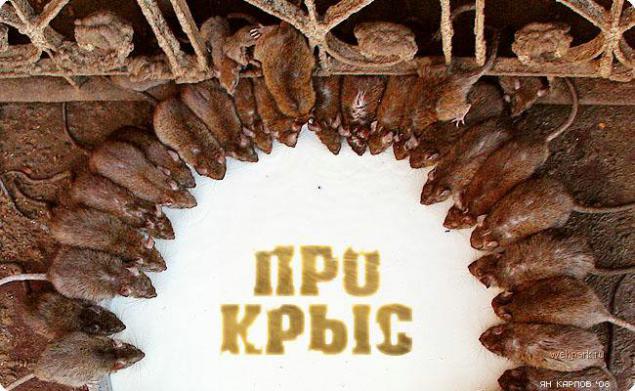 Who does not like rats, can not look beyond this picture.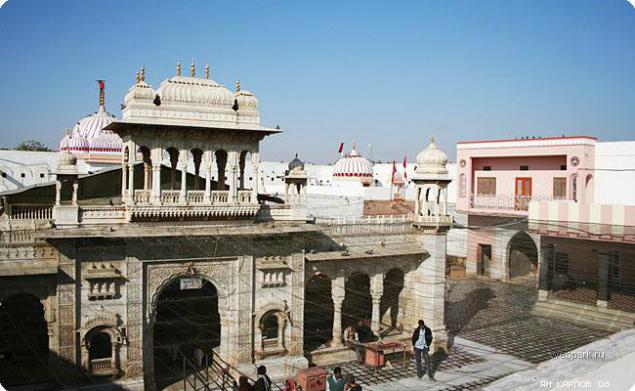 Rat temple in Deshnoke near Bikaner (Rajasthan). Top view. In the picture, now 30-40 rats.
Svrhu all covered with netting. Sneakers should be removed. We had previously acquired disposable thick socks.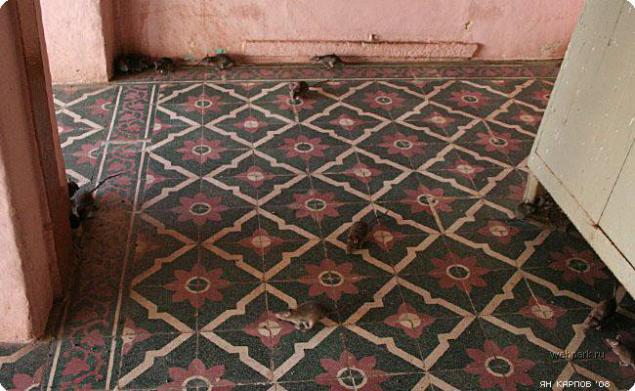 They're everywhere.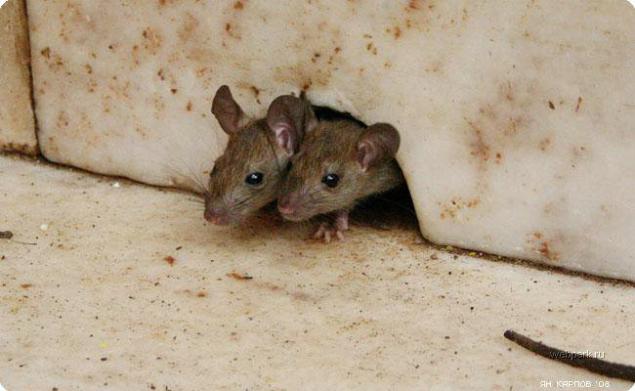 Within the walls, the floor, marble and concrete, all laid out spacious burrows.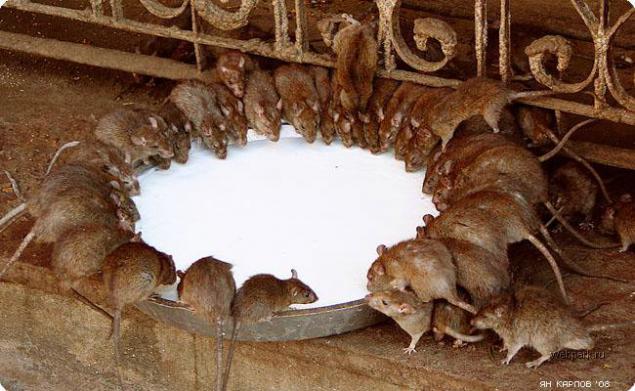 In pots poured milk. In a bowl, sprinkled on cereal.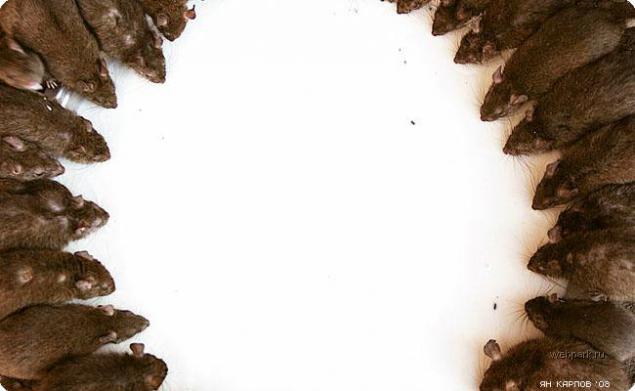 Lacan. Like cats.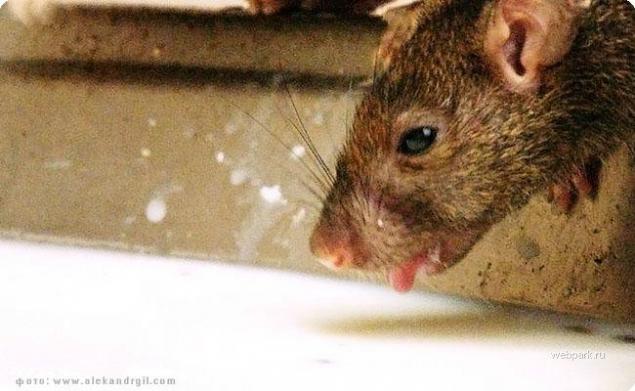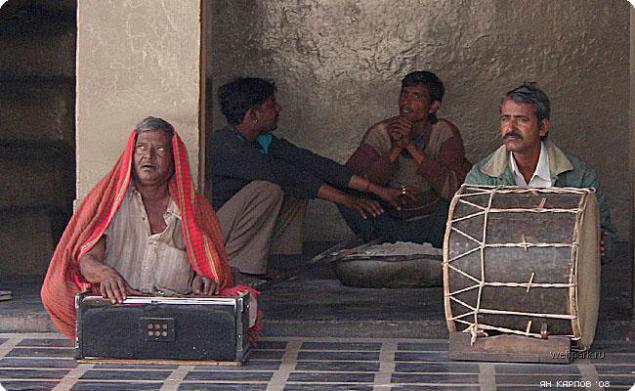 Special cupcakes mouse play music. Which is probably Rat Greatest Hits. It is for rats.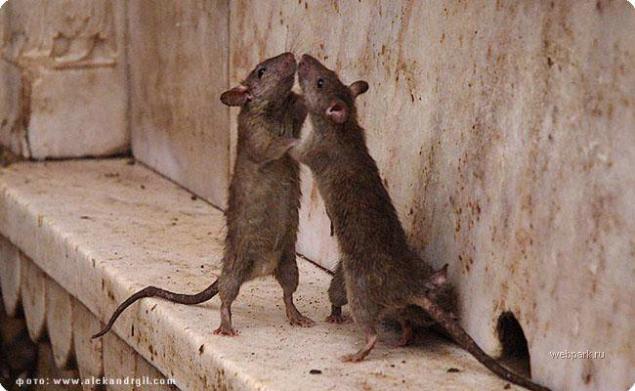 Individual rats were annealed tango, although the music is not rhythmic. But the real love and AC / DC - ballad.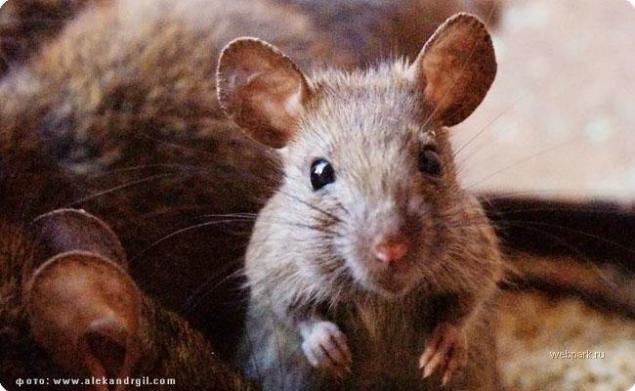 She asks kagby: -There cho sharpen?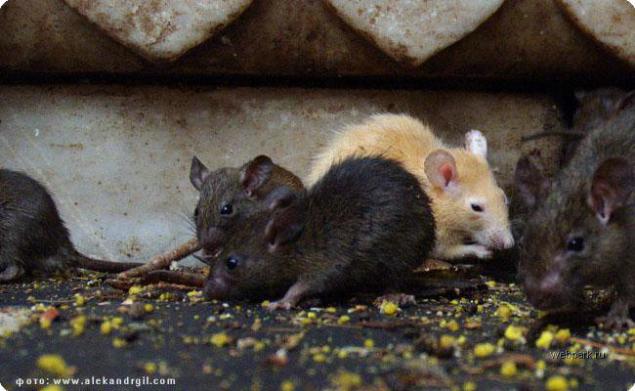 Rat amber (as told experts). Locals say that "Veri varnishes" that saw it.
For the murder of any rat relies give the temple the same size, but of gold. For this probably more.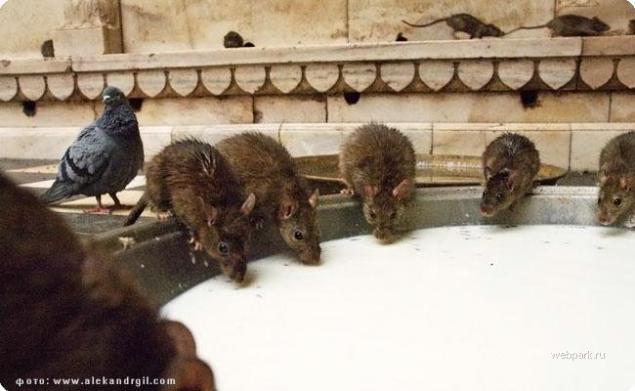 Territory patrolled by specially trained military pigeons. Ordinary pigeons will not let mesh stretched over the temple. Perhaps even mesh protects rats from eagles and other heavy aircraft.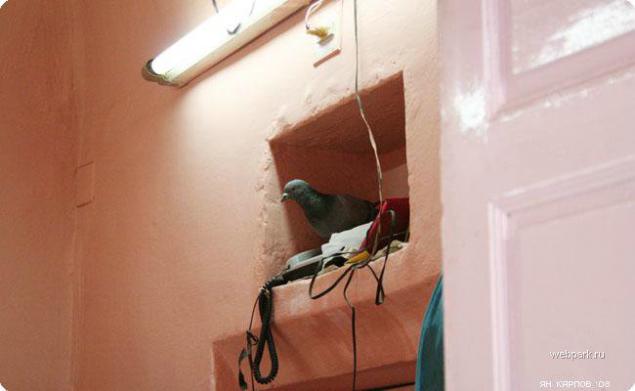 Ofesny plankton, learn how to sit on the phone!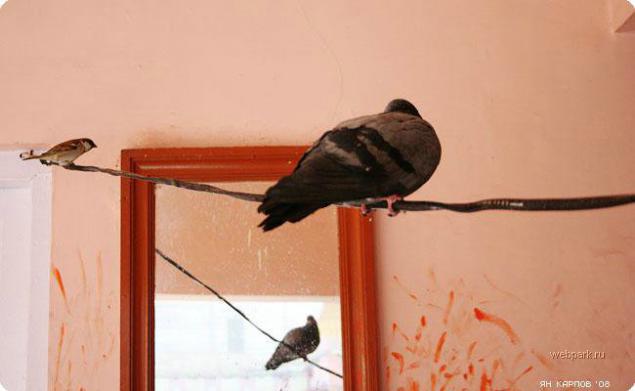 Sparrow is discussing the possibility of a dove sebatsya of Sitcom through the mirror. (Top to prevent grid)
Dove advises.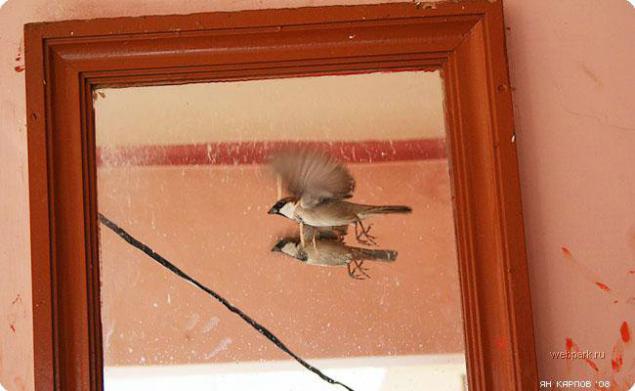 Sparrow is chopped in the mirror directly and tangentially and at low level. Conclusions do not. It lasted an hour.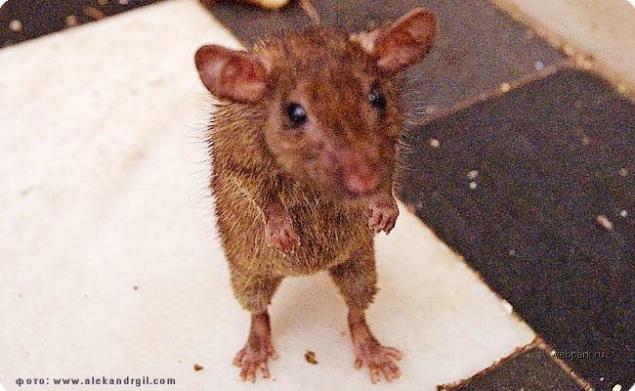 Young animals curious. If not too dergatsya immediately fit boys, and offer to get acquainted.
 - Dude, there cho sharpen?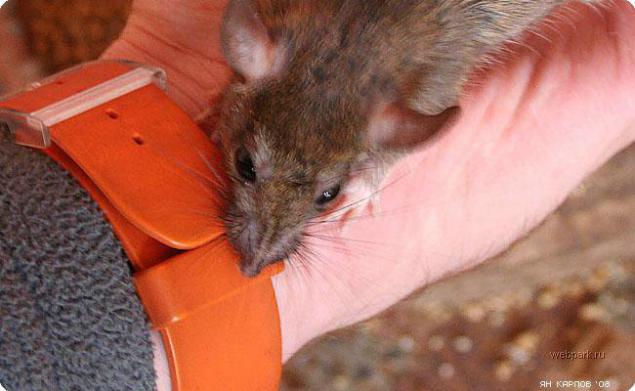 All that you can pull a small mouth, checked for suitability to eat. Rubber does not roll.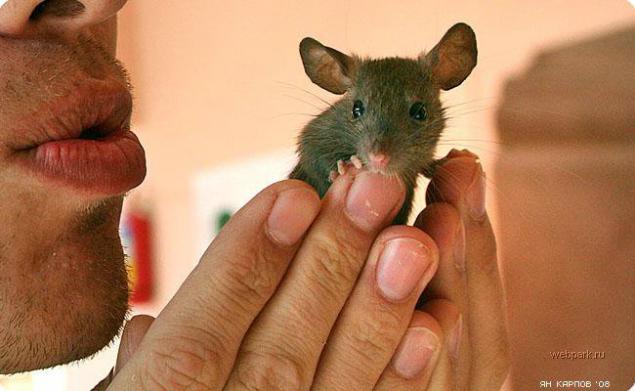 Olpenistka.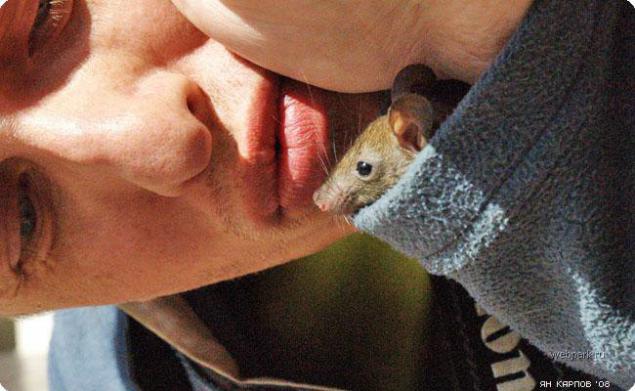 Sleeves are used as a hole. In rat sleeve cozy.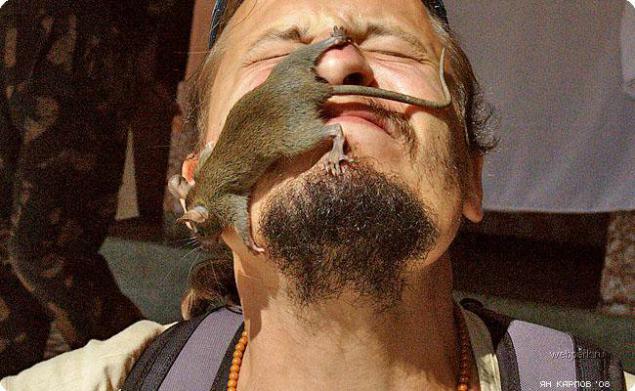 There is nothing to say. Want to live not so raskoryachishsya.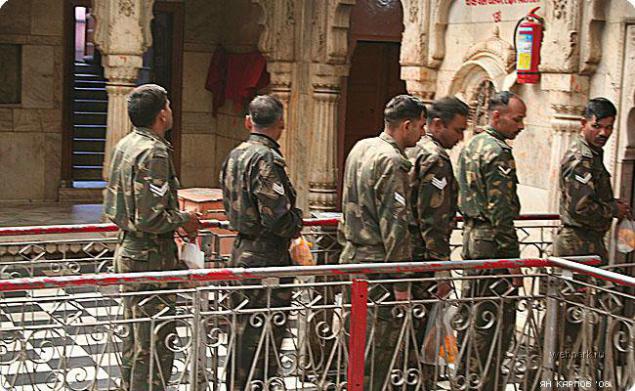 Bring the rats eat sweet and flowers come serious people in the face of the Indian military. And not one rzhot. Presented our desantura adoring mice.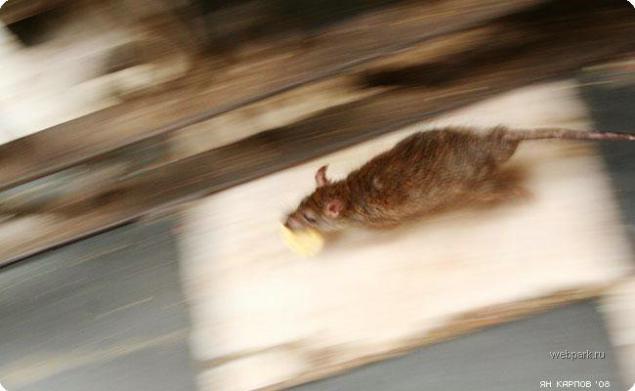 There's a lot of food. Lying everywhere. But the motto "steal and run" lives in the blood of each normal rats.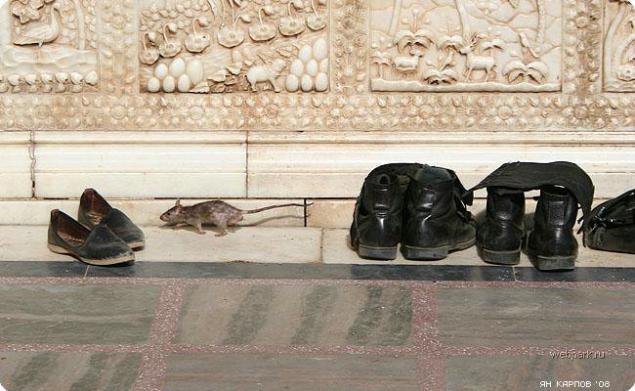 Leaving the temple, check shoes for illegal immigrants.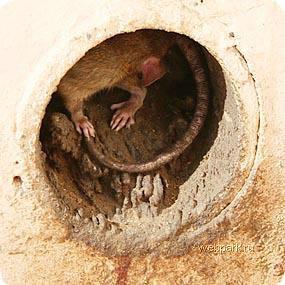 Link to source