Photos of advertising leaflets and simply historical photos of unusual inventions of the past.
Shower Cap (1970). Cap-helmet to take a shower without washing off makeup.
Machine with a curved barrel of (1953). Allows you to shoot from the corner.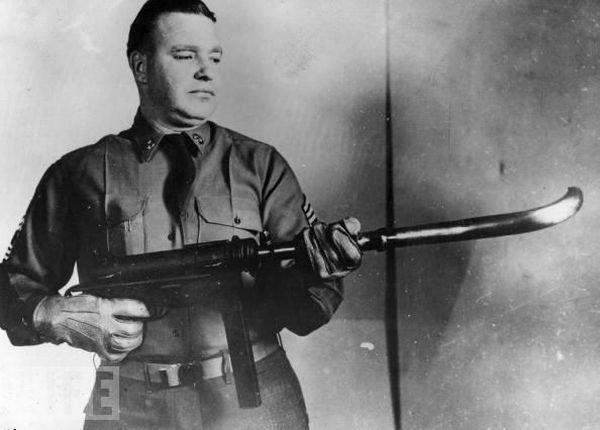 Wheels backlit (1961). Used to illuminate the ordinary light bulbs.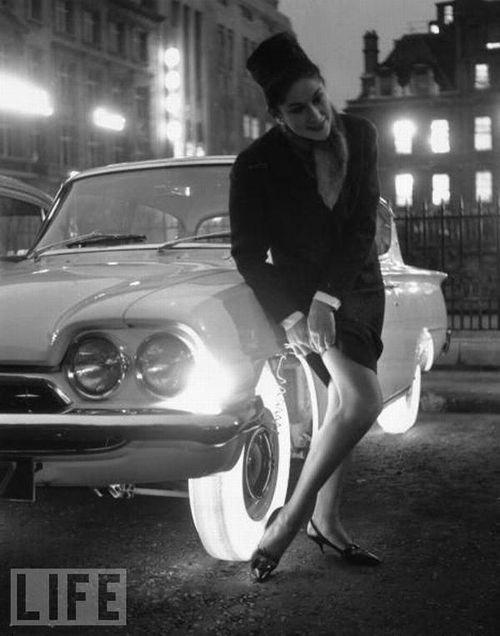 Anti-thieves case. The idea of ​​the device is very simple: the robbers trying to take your case, you click on the button below the handle and all the contents of the case through the open bottom falls out onto the pavement, valuable time is lost robber.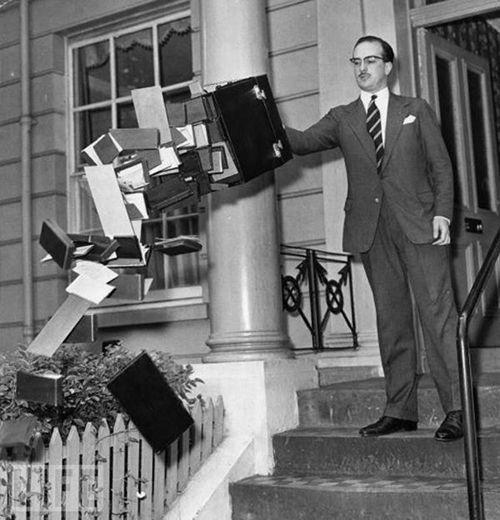 Electrometer Hubbard (1968). L. Ron Hubbard (founder of Scientology) trying to figure out whether tomatoes feel pain.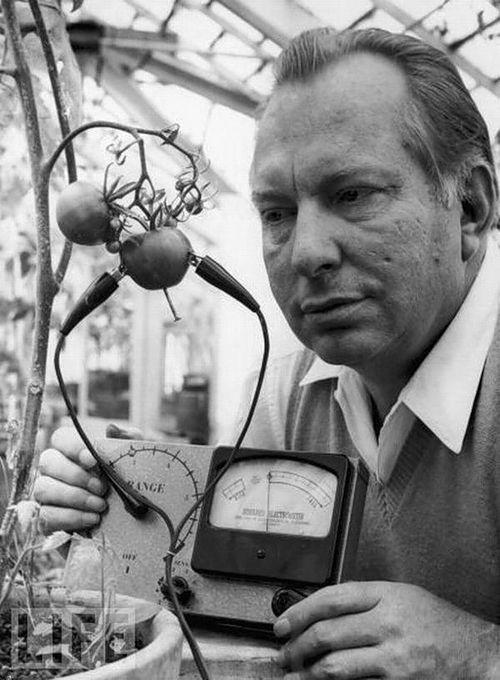 Cup bras (1949)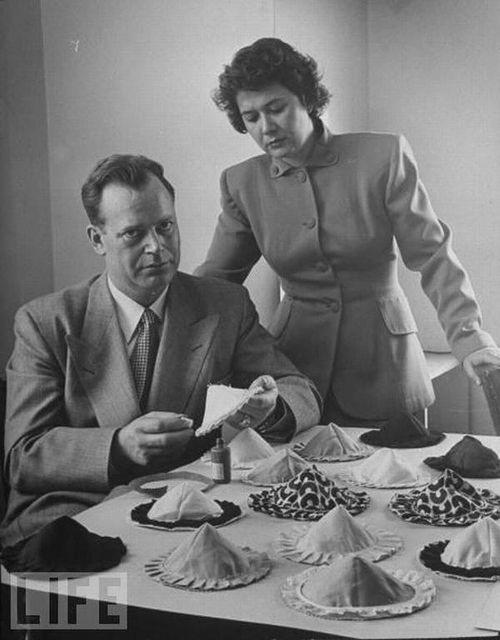 Portable sauna (1962)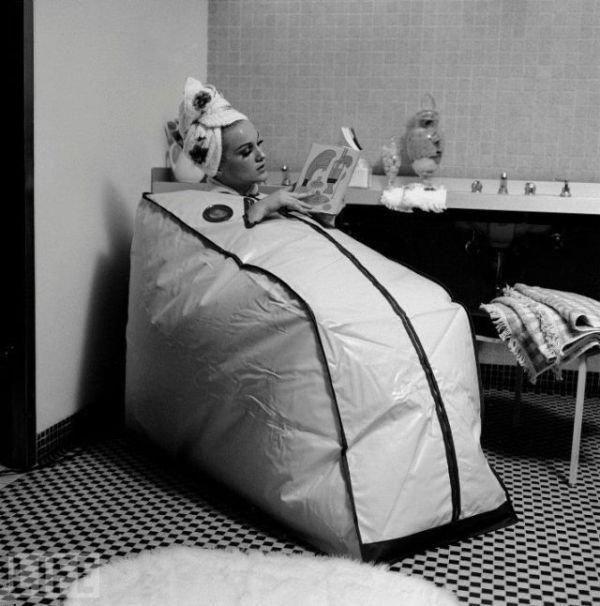 Cage for Children (1937). For walks in the fresh air outside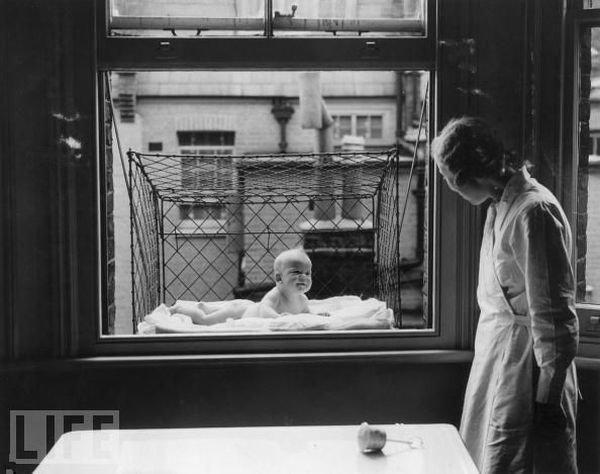 Laryngophone (1929). Telephone transmitting vibration of the vocal cords. Why - is unclear.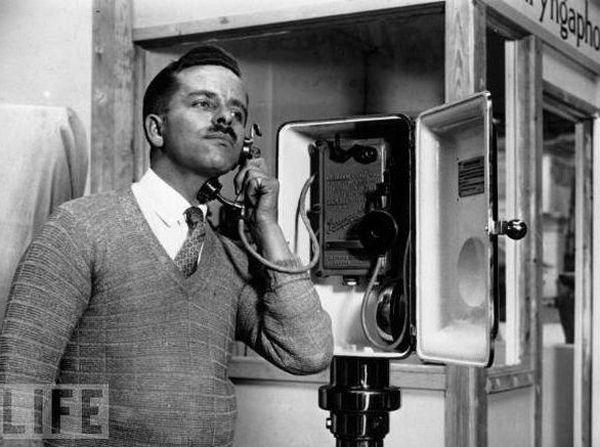 Boat surf with motor (1948)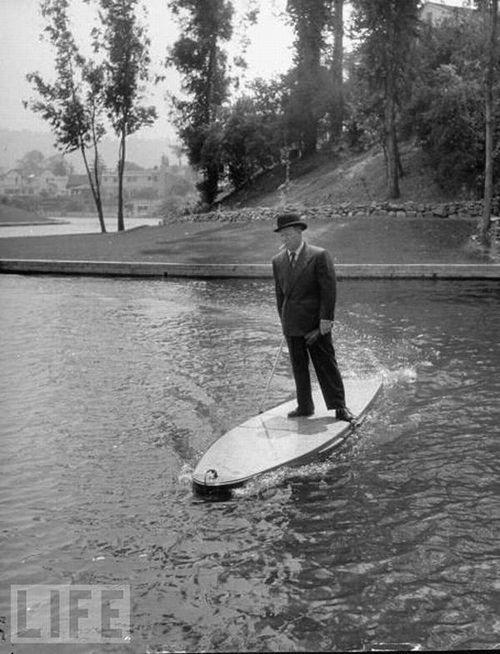 Mouthpiece for smoking in the rain (1954).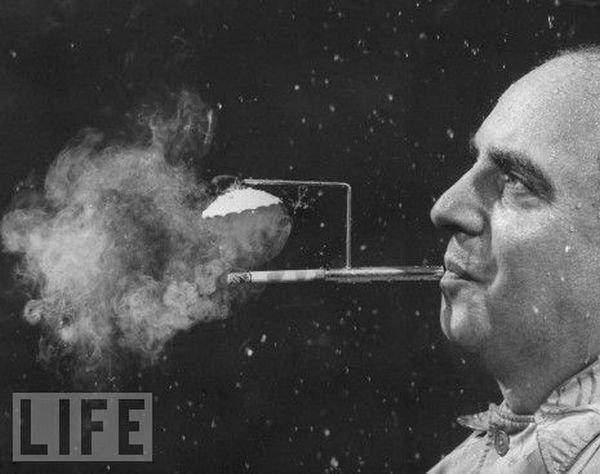 Rocket Belt (1961)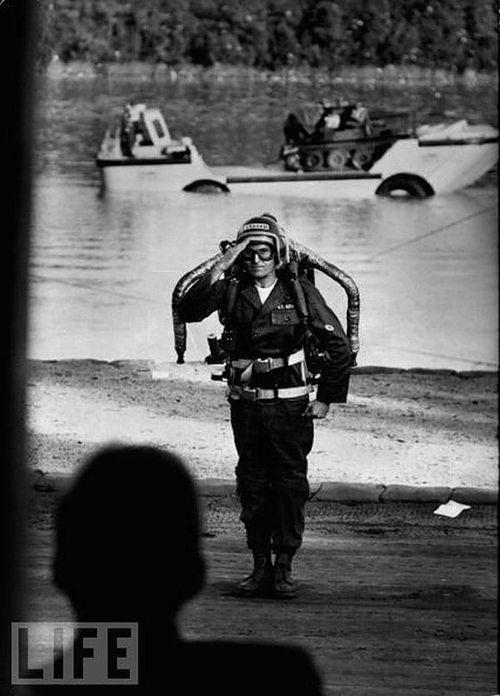 Mouthpiece for a pack of cigarettes (1955)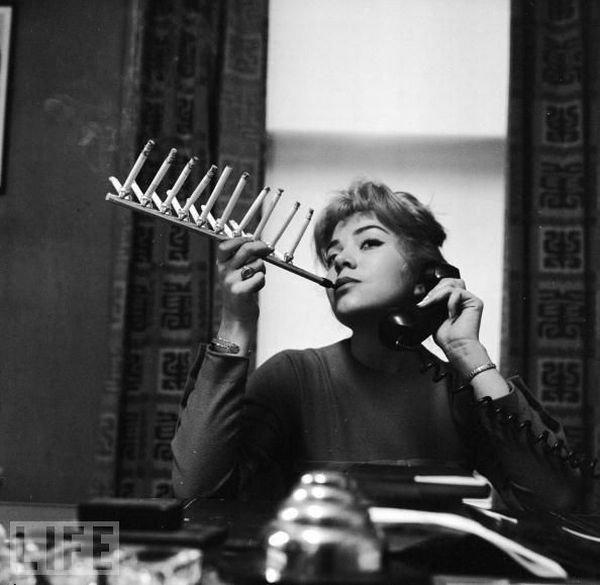 Yodlmetr (1925). Device for measuring the level of alpine singing. How to work - is unclear. But it sounds pretty absurd.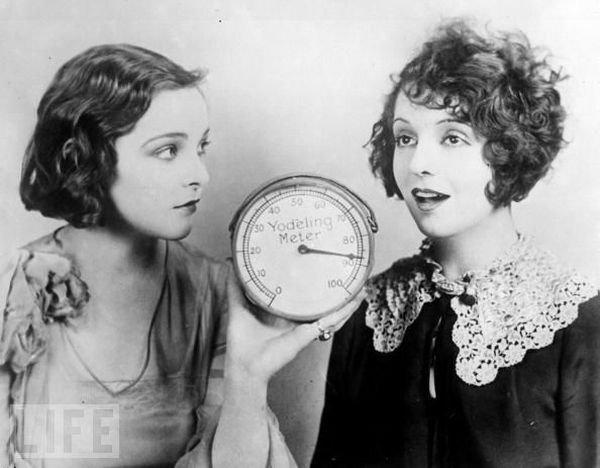 Mini TV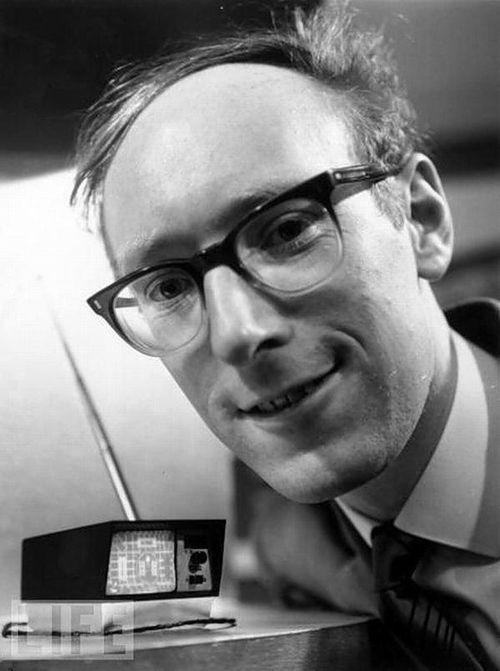 Flying Platform (1966)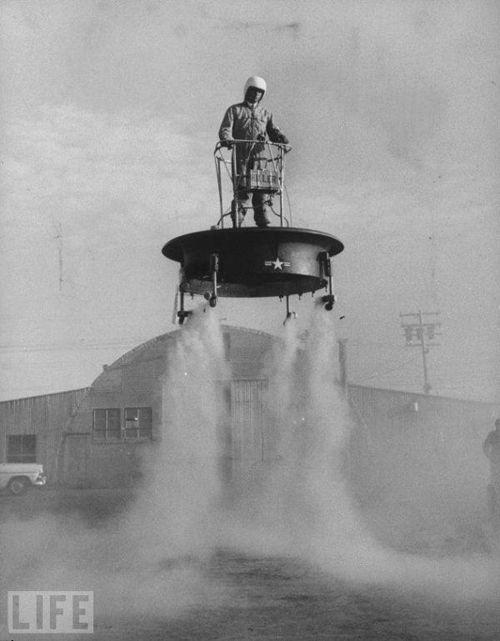 Shutters on the glasses (1950)
Costume birds (1955). Subsequently, the creator Costume crashed by jumping out of a plane in it.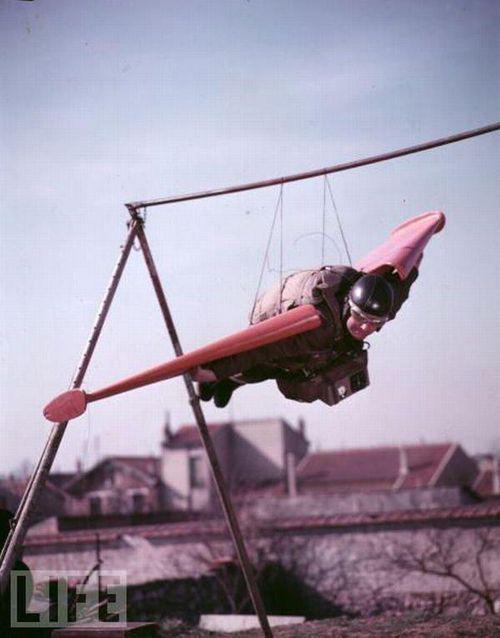 Robot answering machine (1964). Placed near the phone, pick up the phone, says the message, writes a message from the caller.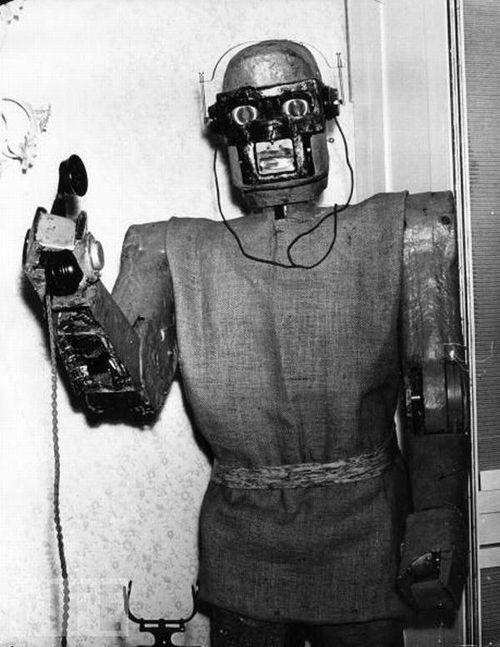 Holder for Children (1937)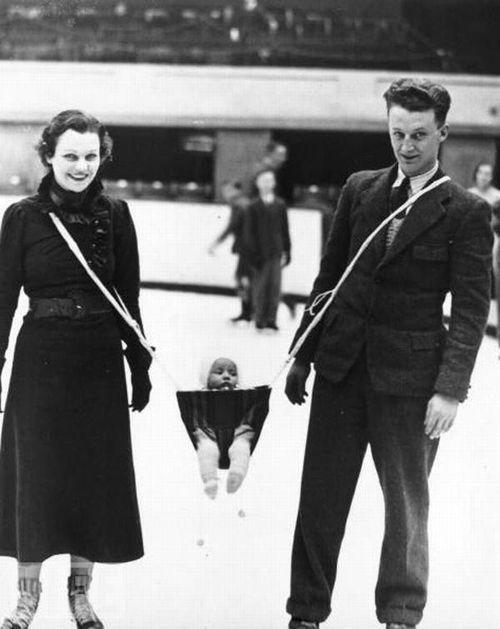 Shoes for walking on water (1962)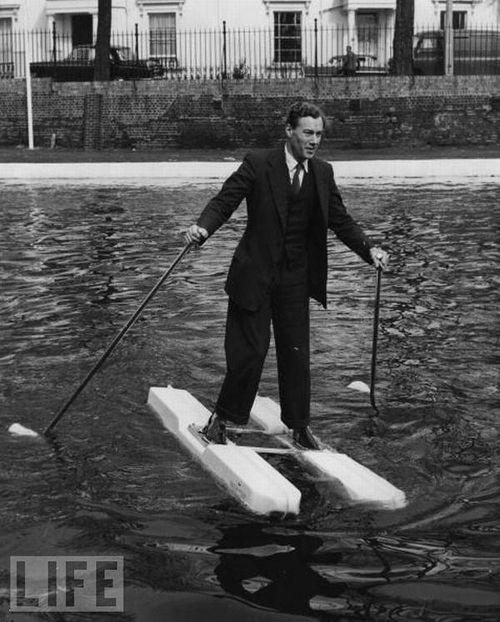 Points TV (1963)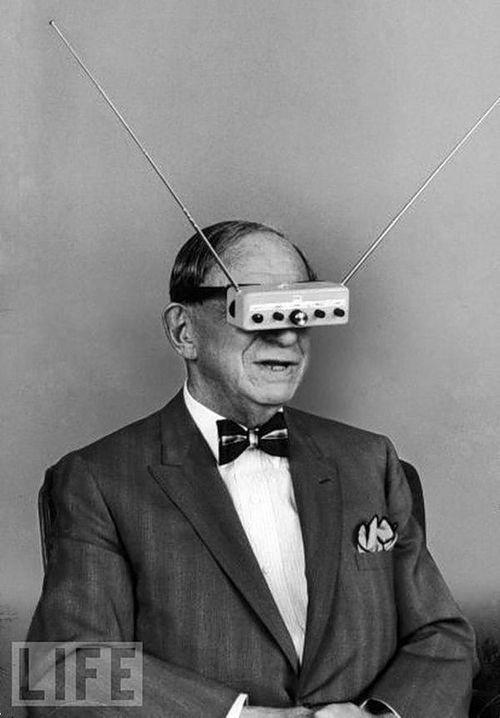 Robot Cat (1963) to deter rats and mice. The robot was able to meow and blinking eyes.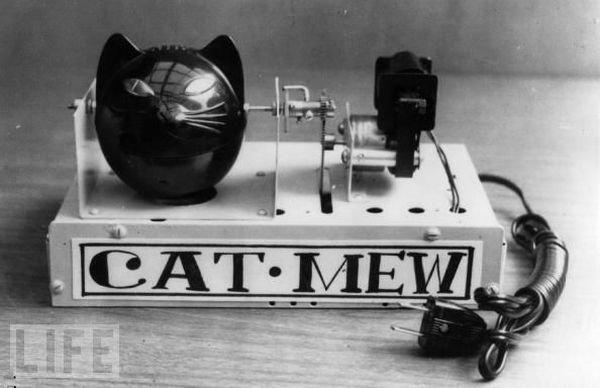 Sobakolovka (1940)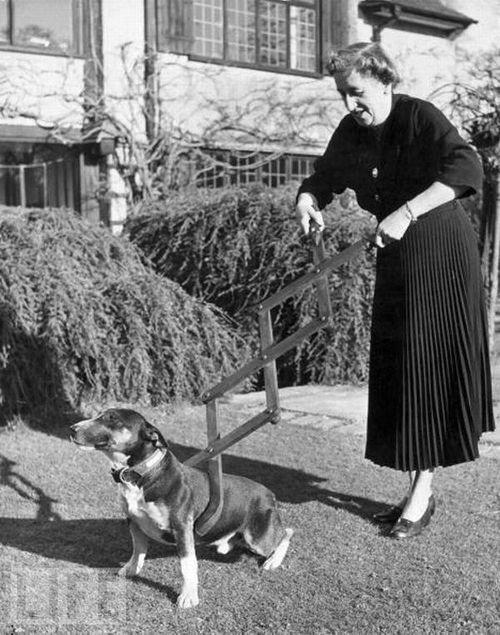 Mouthpiece for two (1955)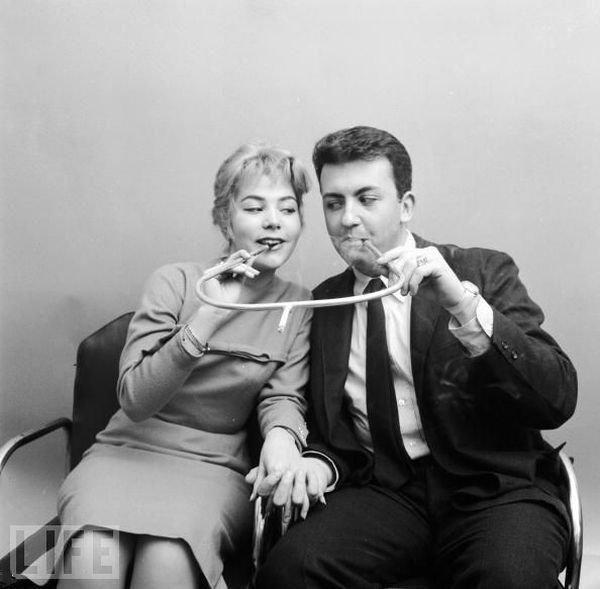 External oven grill for turkeys (1966)