The title of the most flexible women in the world is 27-year-old rossiyanka.Urozhenka Naberezhnye Chelny Julia Gyuntel considered the most flexible girl in the world.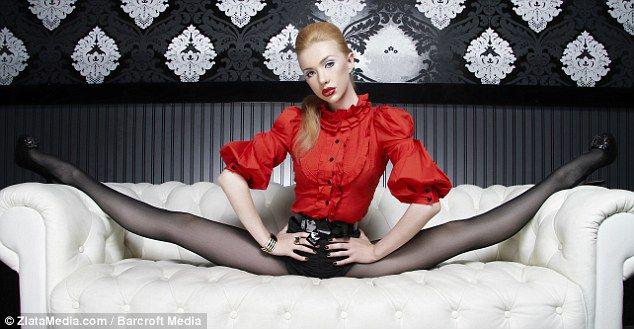 Among the admirers girl, Julia aka Zlata.Dlya our compatriot is easy to scratch the heel lifting leg behind your head.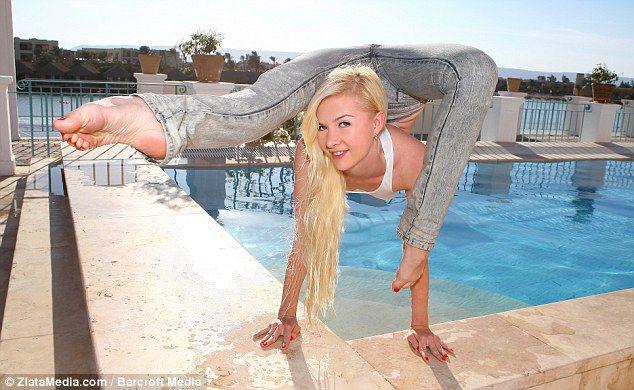 If necessary, it can easily accommodate a 50-cm square korobke.Devushka began gymnastics with 4 let.Osoznav unique vzmozhnosti his body, Zlata focused on career opportunities based on their body.
Soon most gutta-percha girl in the world perform at the "Festival of flexible people" International Contortion Convention in Germanii.Yulya has managed to beat a lot of flexibility in the world.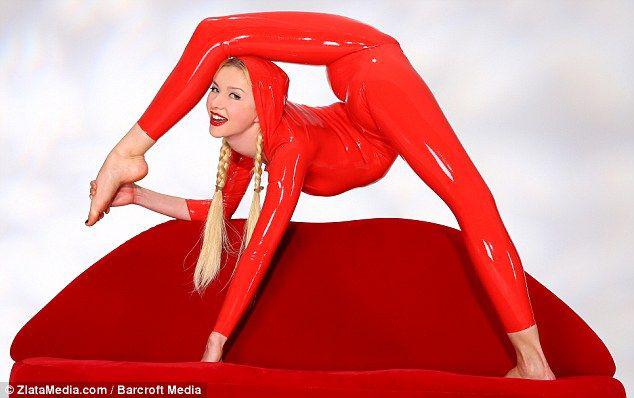 About their ability Zlata thinks so: "I am doing these poses that seem to me quite natural. However, sometimes I find it somewhat uncomfortable, if during a photocall need to stand in a certain position for too long. But it seems to me that any person, as if he did not sit comfortably, will be inconvenient if the debt is not allowed to move ».