I have, incidentally somewhere lying around the whole piggy Soviet trivia and among them there are 4-D iron ruble. Remember that you can buy in the union on one such ruble:
In the USSR 1 ruble could buy 4 tickets monetary and clothing lottery for 25 cents a piece.
100 boxes of matches for pennies per box.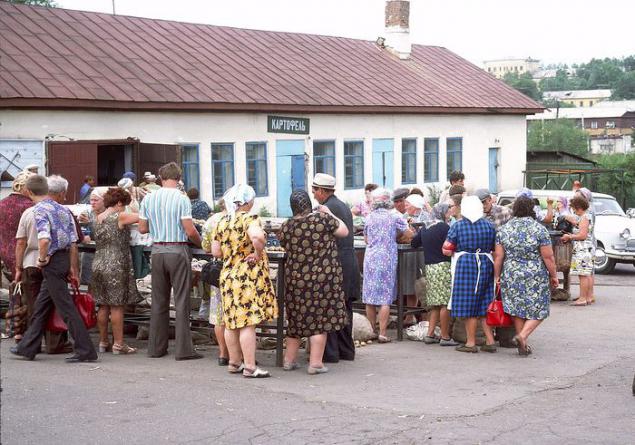 50 pieces of 12-sheet exercise books.
50 Make calls to a payphone. One call 2 pennies. Call time was limited only to the queue.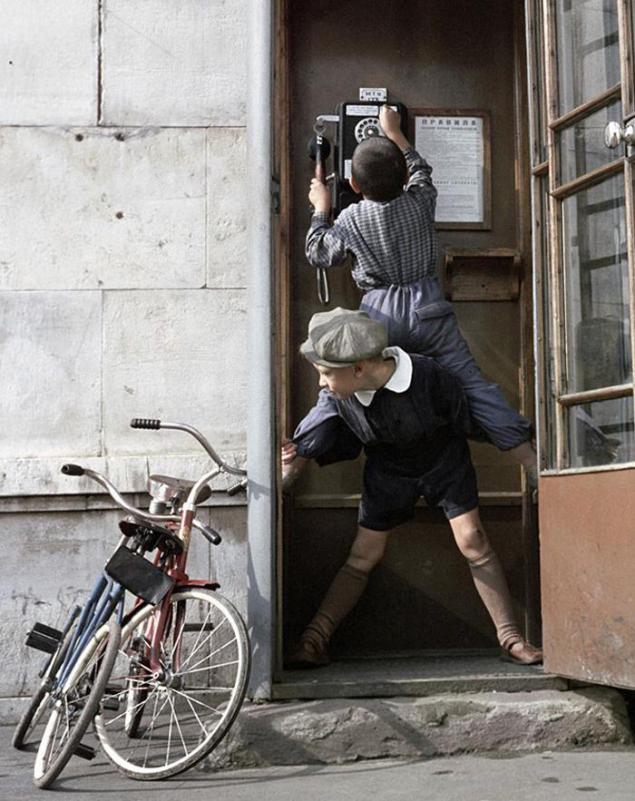 1961. Photo by Oleg Neelova. RIA Novosti.
One iron, galvanized bucket. It cost 90 cents.
1 ruble could at pleasure to roll on public transport. So one ticket on the tram cost 3 kopecks on the ruble and therefore could make 33 trips. A ticket in the bus - 4 cents, and that 25 trips. Ticket on the bus - 5 cents and 20 trips "in your pocket».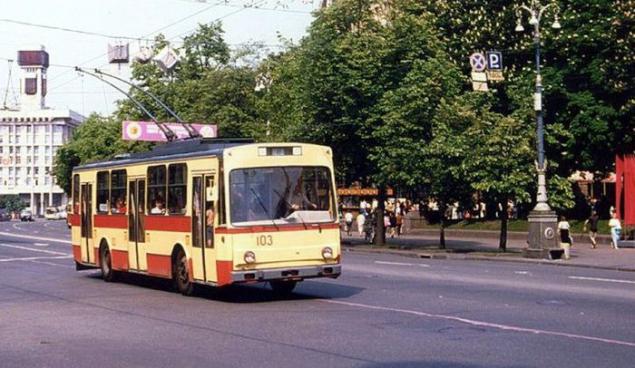 10 cups of the tomato juice. Glass - 10 kopecks.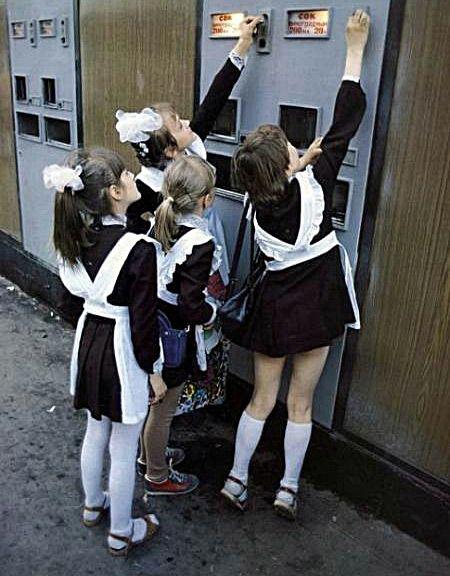 2 chocolate medals - 50 cents a piece.
2 packs of dumplings "Russian" - 50 cents a pack.
100 glasses of soda without the syrup for a penny and 33 cups of soda pop by 3 pennies.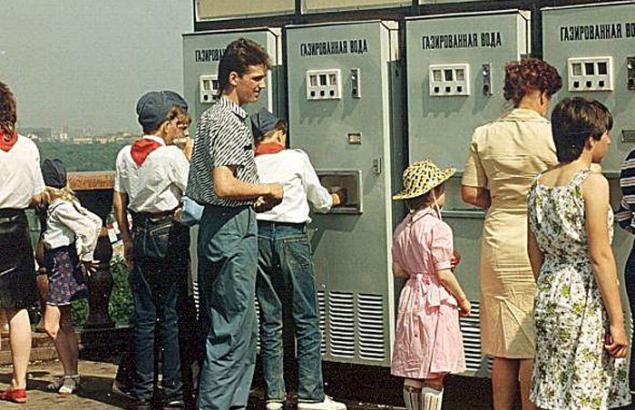 6 chebureks (16 cents per share).
Three jars of seaweed for 33 kopecks per jar.
10 meat pies (10 cents per share).
Pay a fine in the bus or tram for ticketless travel. The penalty was assessed at 1 ruble.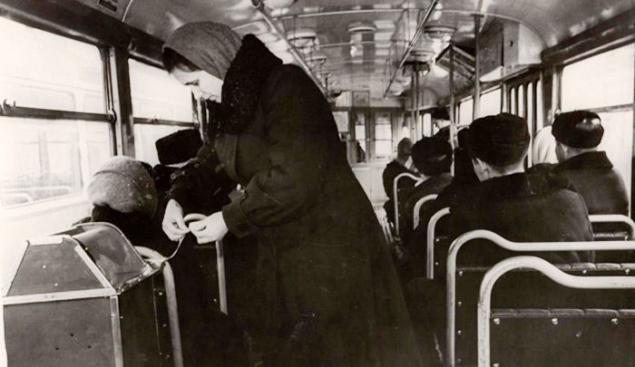 25 pies with cabbage, potatoes, rice and eggs and marmalade (4 cents per share).
Arriving in Moscow could make 20 trips on the metro. The price of one - 5 kopecks.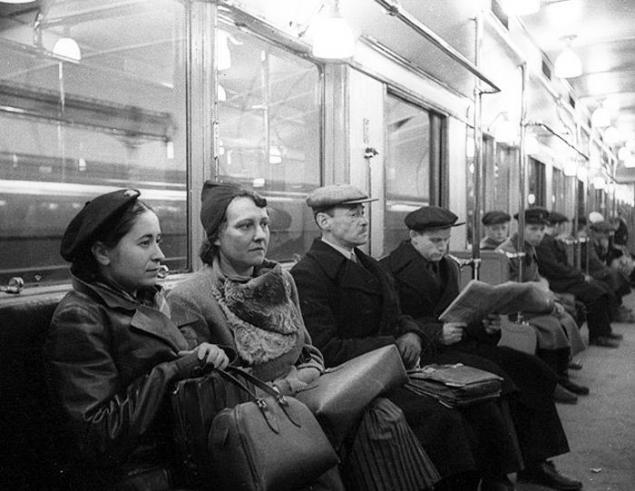 Buy or drink 2 liters of birch sap. One glass of juice cost 10 cents.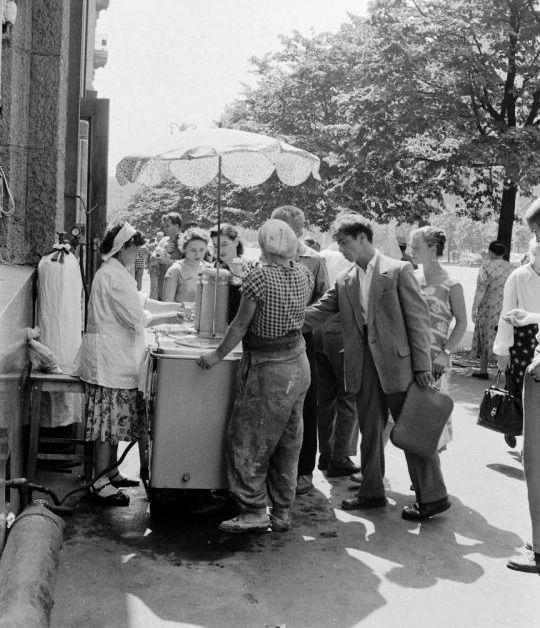 Photo: Magazine Life, Carl Maydans.
5 times to go to the hairdresser. Price for a haircut boy (poluboks) - 20 kopecks.
Also, you could buy 14 packs of coarse salt at the price of 7 cents per 1 kilogram or 9 packs of fine salt "Extra" to 11 cents per kilo.
Adding to the ruble 2 kopecks could smoke a bottle of fruit wines (0, 7 L).
25 balloons Soiled talc (4 cents per share).
16 packages in a pharmacy askorbinki 6 cents packaging.
5 is sealed for 20 cents.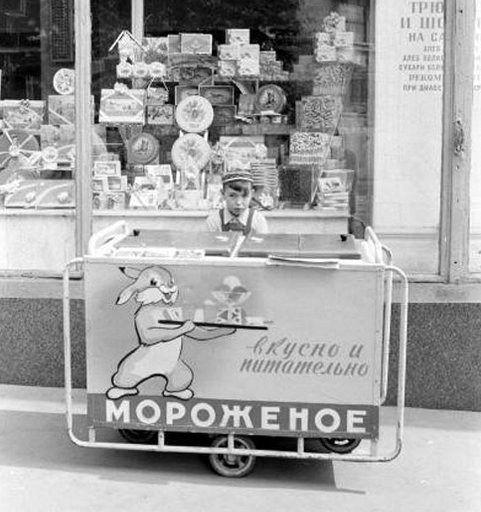 Photo: Magazine Life, Carl Maydans.
One bottle of sunflower oil at the price of 99 cents.
15 small cups of bottled kvass in the price of 6 cents.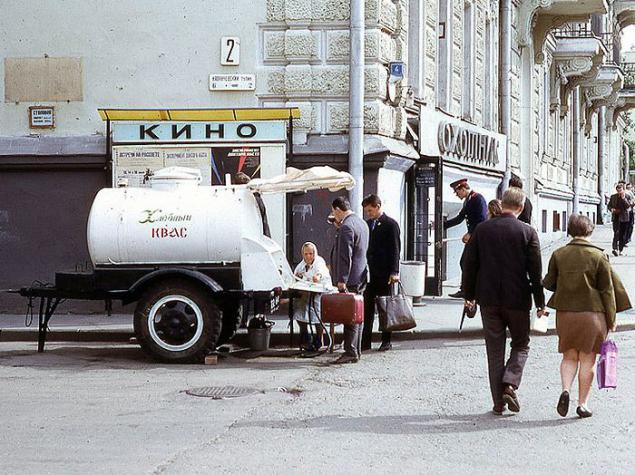 Photos Rob Ketchersayda.
100 newspaper "Pioneer truth". Calculate the price of one copy for yourself.
3 small jars of mayonnaise. The cost of one - 33 kopecks.
Three liters of milk cost 28 cents per liter.
And one ruble could buy 5 loaves of white bread. The price of a loaf - 20 cents!
10 kg of potatoes, 10-20 bunches of fresh herbs from the market (depending on the season).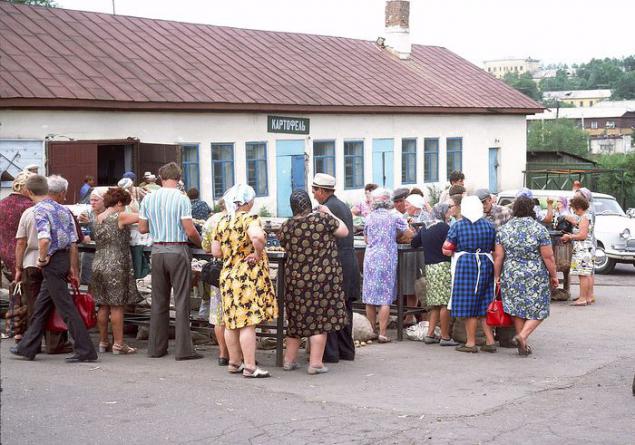 Photo Jacques Dyupake.
20 tilitrovuyu canister of petrol AI-72 (90 cents).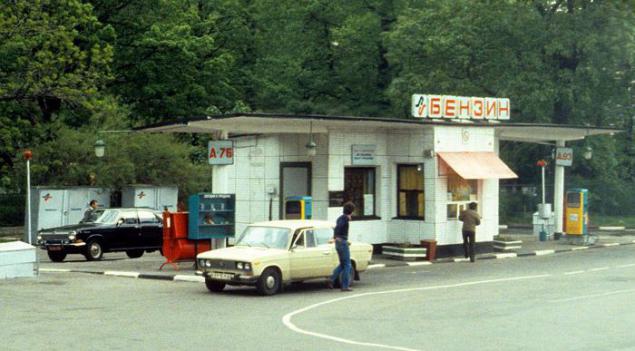 4 or 5 coils of thread, depending on the thickness.
4 movie tickets for adults or 10 children.
One large bank sprats 72 pennies or three small banks by 36 kopecks. But in this case it would have to be added to the ruble 8 kopecks.
5 loaves of black bread, or the capital of Orel (90 cents).
7 buns with poppy under the glaze (91 kopecks).
10 milkshakes.
6 packs of cigarettes "Baltic" for 16 cents.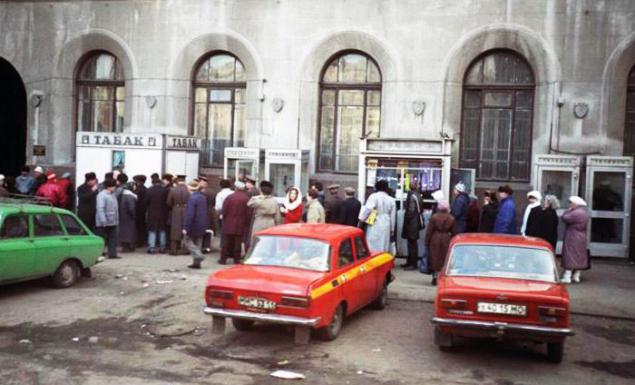 11 biscuits to 9 cents per share.
10 sochnikov with cheese for 10 cents apiece.
10 briquettes dairy ice cream for 10 cents apiece.
2 bottles of 0, 33 liters of "Pepsi-Cola" (45 cents). But to get hold of such a luxury was possible only in Moscow.
1 pack license "Marlborough" (1 ruble).
2 packs of gum Soviet 50 cents.
1 Pioneer tie - 75 kopecks.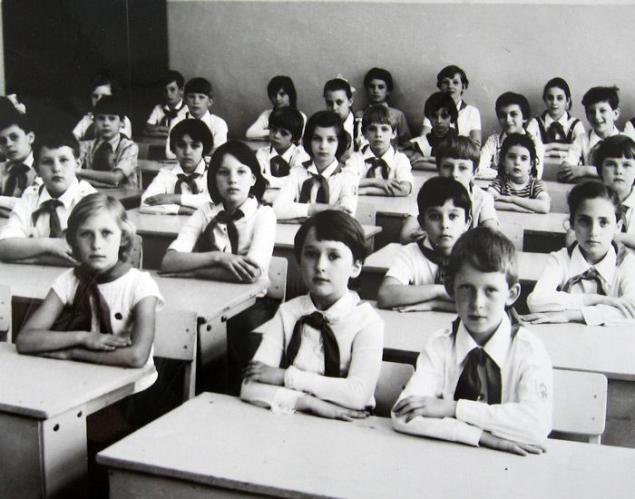 10 oktyabryatskih asterisks (10 cents per share).
1 chocolate bar "Alenka" for 80 cents. And the remaining 20 cents you could buy ice cream.
1 student an integrated ticket for trams and trolleybuses for a month cost 1 ruble.
25 stamped envelopes and 100 envelopes without stamps
8 pieces of children's soap for 12 kopecks.
13 cups Popsicle (1 cup - 7 cents).
10 small cups of roasted seeds grandmothers. Small glass cost 10 cents, and that's great for 15 cents.
10 donuts with jam for 10 cents a piece.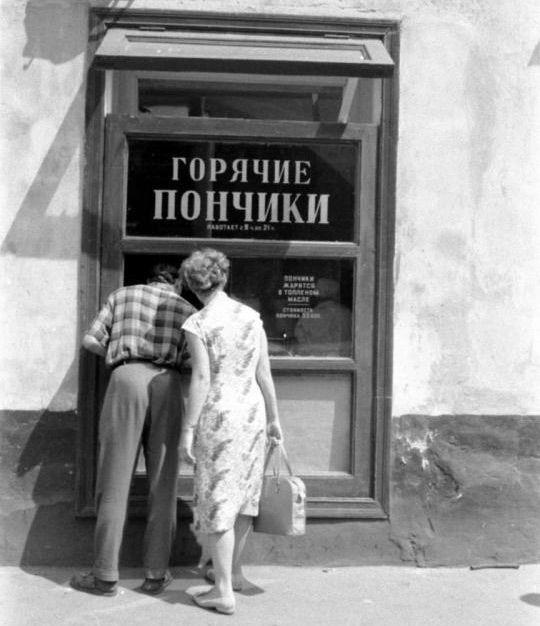 5 beers of the casting machine. 20 cents per cup.
20 buns, bagels to tea. At 5 cents per bagel.
5 bottles of lemonade, "Sayan" for 20 cents a bottle.
10 eggs the second category at the price of 90 cents.
2 liters of sunflower oil in pouring from the machine, which stood in the shops. 50 kopeek1 liter.
1 bottle of apple cider (0, 75) of 98 cents.
Had a good lunch in the canteen. 1 ruble could take the first (soup), second (steak and chips), salad, fruit compote and a bun!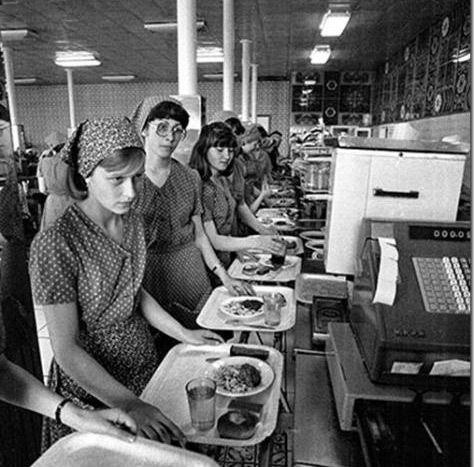 And in the USSR in almost every restaurant in the daytime practiced set meals. Worth a dinner in the area of ​​1 ruble 40 kopecks. It included - first course, second, salad, fruit compote and a couple of slices of bread. However, unlike stolovok, you all this handed the waiter. But it is already too much of our limit.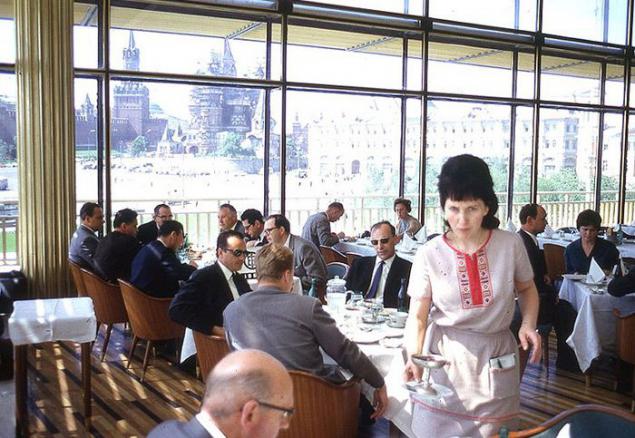 Information:
The scholarship in college was 30 rubles, and the Institute 40. The elders and honors received slightly more. Well, the average salary - 90-120 rubles.