The plane, which was carrying 172 people, missed the runway during landing and crashed into the ocean near the island of Bali.
Fortunately, there were no casualties - all 172 passengers are now safe.
As you can see in the pictures and videos posted on the Internet, the aircraft is located in shallow water. Its fuselage razlomlen almost half.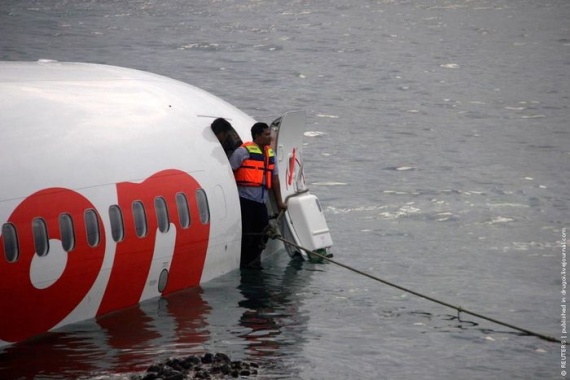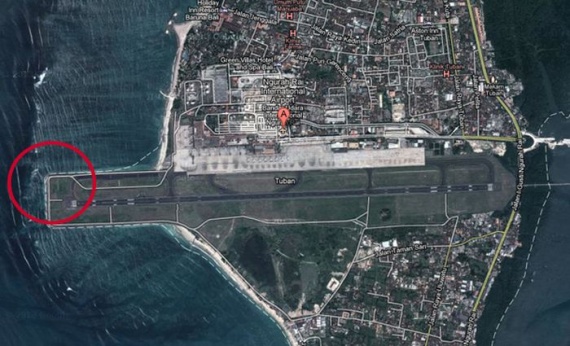 04/13/2013, Indonesia | Today during landing aboard the newest Boeing 737-8GP 800 (PK-LKS) the largest private airline in Indonesia, Lion Air, commits liners flight 904 between Bandung and Denpasar, he fell into the water on landing at the airport of Ngurah Rai, not hitting the takeoff runway. It happened at 12:29 local time on runway 09. On board were 108 people, switches on 7 crew members. According to the latest data, 45 people taken to the hospital, no one was killed. The board was in operation for about two months. As is known, the current models of passenger aircraft can approach and get into the automatic mode.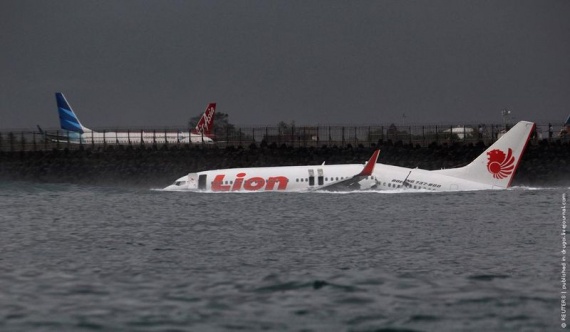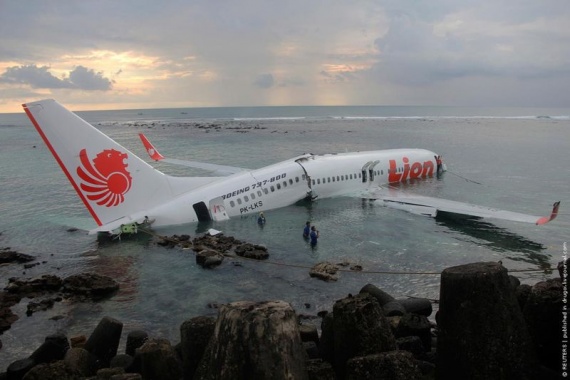 Source: drugoi.livejournal.com