Storm in Sochi ruined parapet lined with marble, granite paving stone embankment, construction elements, and even working a house overlooking the sea.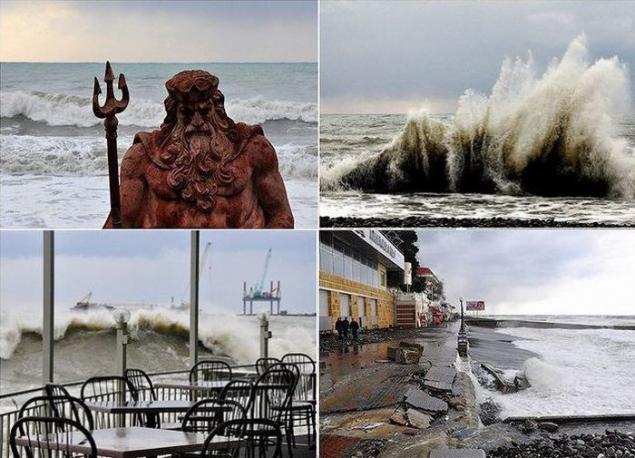 From the waves broke "Engineering protection of Imereti lowland, including bank stabilization." Adler photographer Oleg Smerechinsky published in his blog the first photos from the event.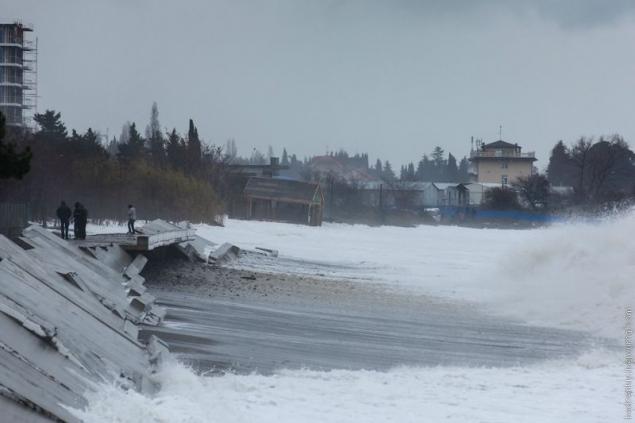 According to Oleg (he always accurate) "destroyed a hundred meters, there is a rift subsidence and structural elements».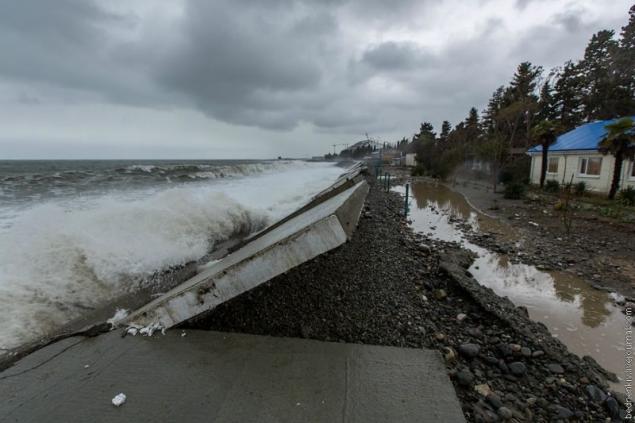 I recall the public discussion of the project in 2008, when all the local professionals and ordinary citizens Imeretinki expressed doubts about its effectiveness. In our view spat. Now, this "defense" will become a permanent burden on the budget, since it will have to endlessly patching (although it was clear initially). Here's what he said then, Yuri Polyakov, a representative of the public town-planning council, the head of Sochi during perestroika: Surrender, built right before the Olympics, the event will take place, and then it will slowly subside. The budget money - it's our money. No one has yet been canceled economic comparisons, comparisons of unit costs and so on. Without economic comparison, the reports without figures now look completely unprepared & quot ;. But in fact economically Olympiad took place. The plates even though there is no reinforcement. In December 2009 the same storm washed away Imereti cargo port, which was built for the Olympics Deripaska, of course, at the expense of state credits. Port restored so long that he was no longer needed.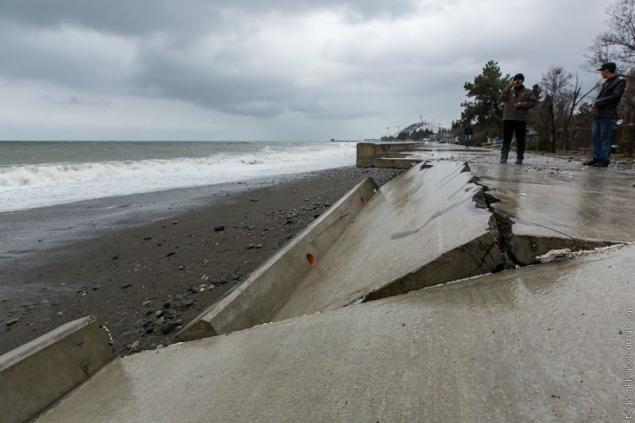 Previous Entry Add to Memories Share Offer "engineering protection of Imereti Lowland", bank stabilization and storm. Even purely a working house with sea views on the Black Sea coast in Sochi is good only until such time as the sea does not solve it come.