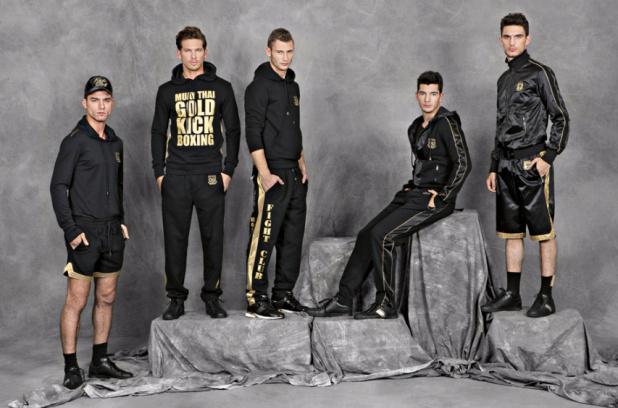 Sportswear - the most convenient and favorite male outfit - has long occupied a firm place in the men's locker room. And the elements of sport style fashion is widely used in both casual wear for informal cases and business suits. The collection of tracksuits 2013 every man can choose your model that best matches his or her age, physique, temperament and basic character traits.
Sportswear for men in 2013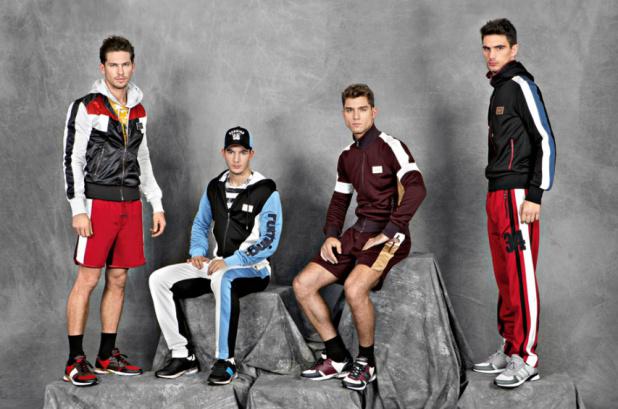 Learn about the latest developments in the field of designer men's sportswear can highlight several key areas. One of them is a classic style with retro elements. It is designed for men older generation to remain faithful to the traditions of sport in the last century. Restrained tone, strict cut, no elements flamboyant decor. Sweatshirts and jackets in pastel colors. T-shirts and t-shirts have a standard fully adjacent or slightly loose cut.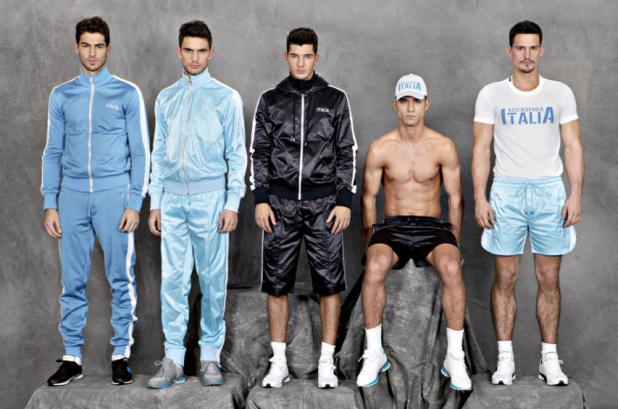 Costumes futuristic direction will like energetic, not afraid to stand out from the crowd young people. Bright colors, floral and other non-standard for men's clothing patterns, unusual elements cut - these are the characteristic features of this style direction. Instead of using actual pants shorts. Especially popular in this season are styles with volume cut, reaching the level of the knee. This casual wear will be appropriate not only in the hall for training, but also in the bar or disco.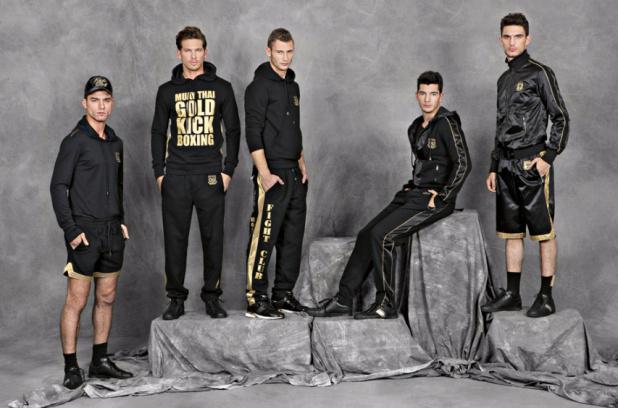 Mix sport style and classic clothing. Such models are certainly more suitable for daily wear than for hiking in the gym. Blazers and trousers may look like a suit rider, diver and swordsman. Parks and coat decorated with knitted or made of parachute silk hoods.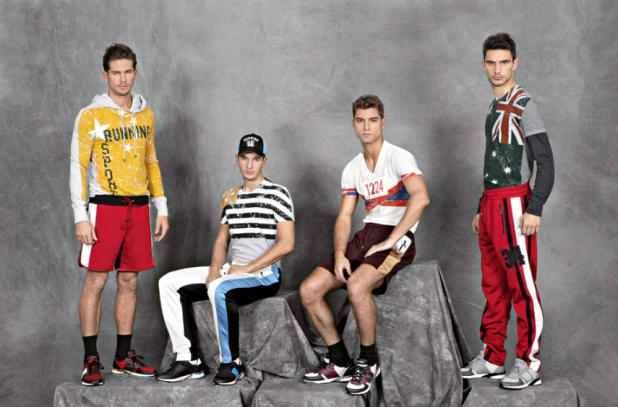 Sports clothing should be not only comfortable, ergonomic cut, but also run from the comfort of body tissues. For the production of current models are widely used natural materials: wool, cotton, linen. Recent developments in the field of synthetic fabrics - polyester microfiber - allow to obtain functional, "breathing", moisture-proof materials. Some fabrics have the ability to activate the work of individual muscle groups.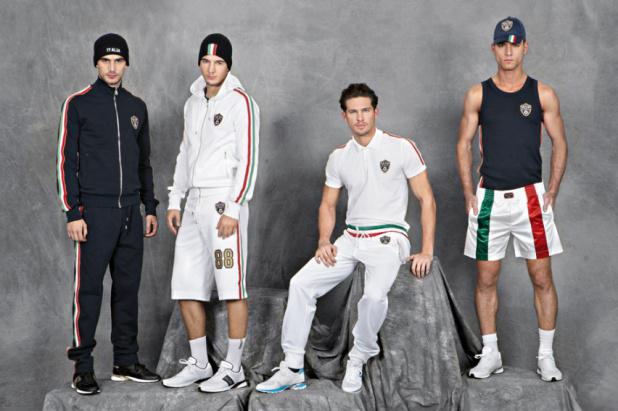 Welcome at tailoring modern sports suits use a combination of fabrics of different textures and colors. Sportswear has long lost its purely utilitarian. Emphasizing the strength and courage of the owner, thanks to its versatility, it has become a familiar part of everyday wear. Recent models developed by world-class designers - the best proof of this.