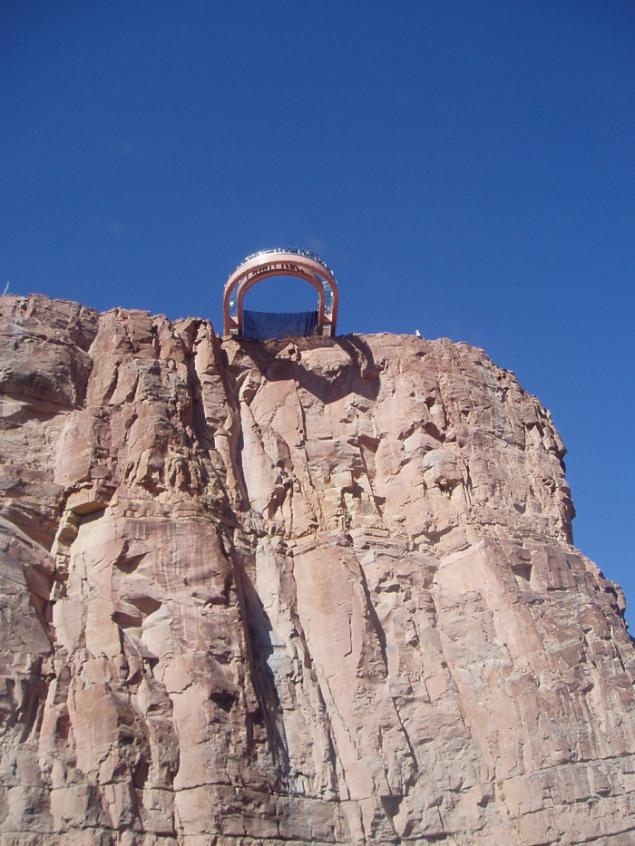 Grand Canyon Skywalk established in March 2007. Hualapai Indian tribe (the land belong to this tribe) have given permission for the construction of Skywalk. The design itself is unique, and not only by the fact that Grand Canyon Skywalk was built on a rock at 1,200 meters, but the glass floor thickness of 10 centimeters. Construction itself can withstand 70,000 pounds of load. The Skywalk is hanging over a cliff 20 meters, the track width of 3 meters can simultaneously accommodate 120 tourists.
The cost of construction exceeded 30 million dollars.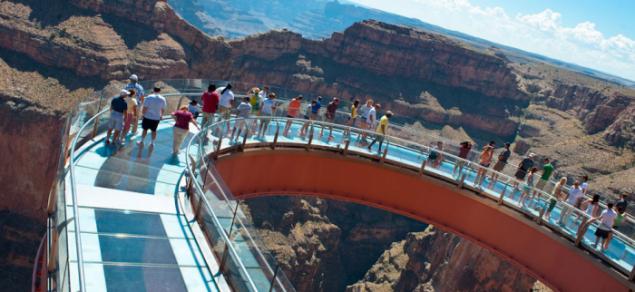 Embark on a transparent floor overlooking the abyss requires some courage tourist. Most likely it is the quality and the Skywalk makes this area so popular with tourists traveling to the United States. The height of the abyss under the platform is 1 kilometer 219 meters. Glass floor created a unique technology and has increased transparency.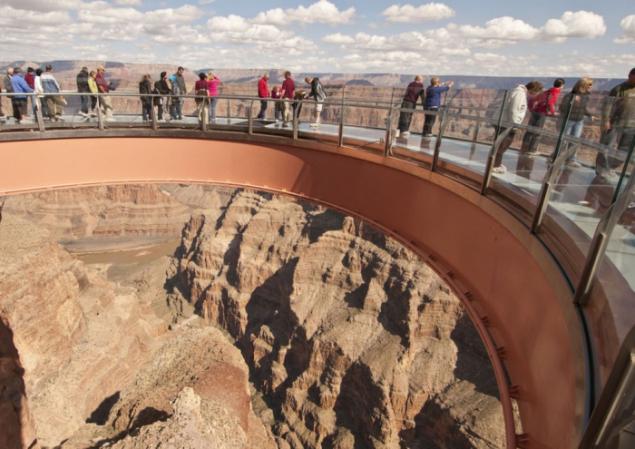 What would happen to scratch the glass floor, visitors are given special slippers. From the observation deck Skywalk offers stunning views of the Grand Canyon and flowing under the feet of tourists Colorado River. Skywalk has a museum, restaurant, movie theater, shop.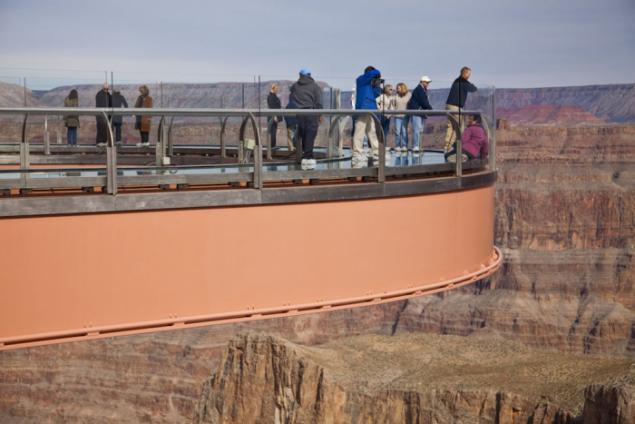 The Grand Canyon is one of the most striking creations of Mother Nature. Just imagine that for millions of years, the Colorado River cut through the rock cliffs deepest gorge. Their unusual shape and huge scale are unlikely to leave anyone indifferent.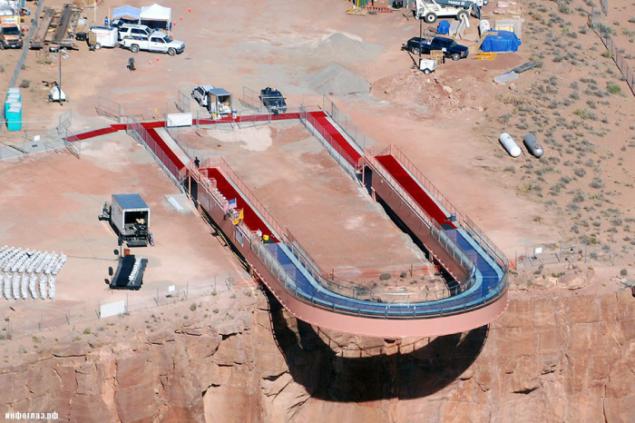 Skywalk construction was started in 2004 and the opening ceremony of this miracle took place March 20, 2007. Subsequently, according to the American tradition of making money, about the sight of this bridge built also a small tourist center.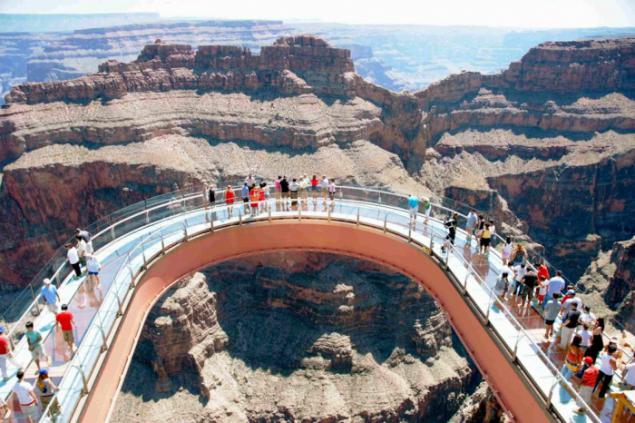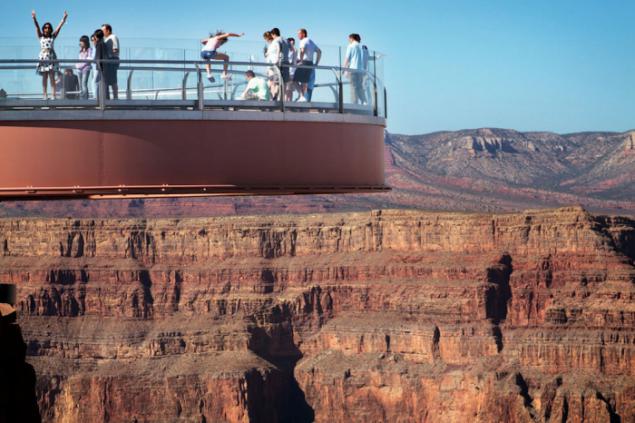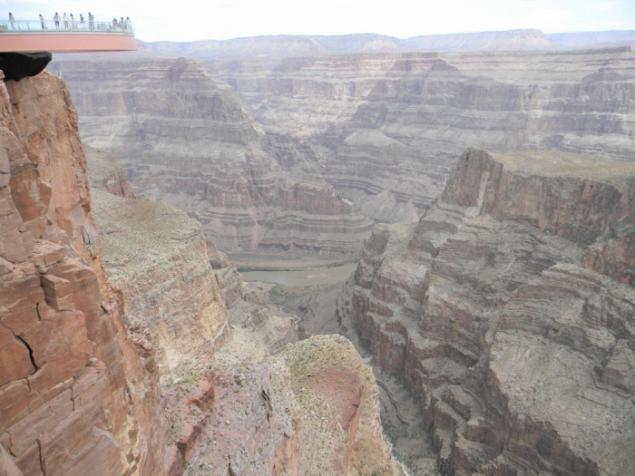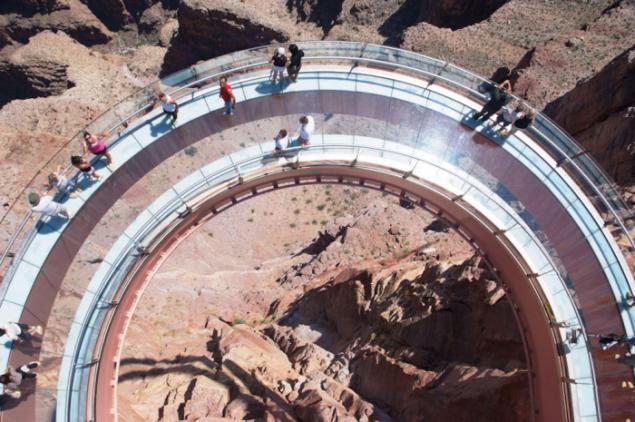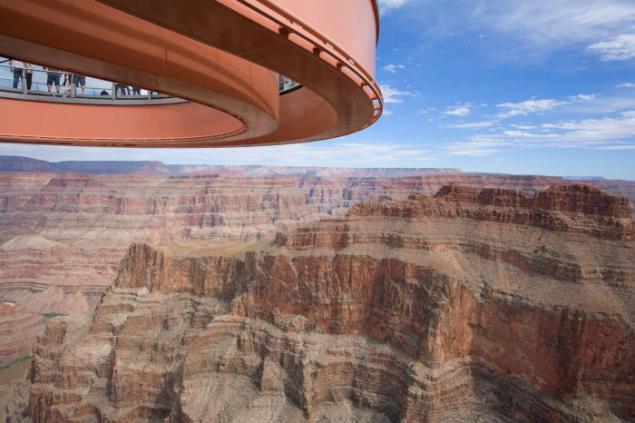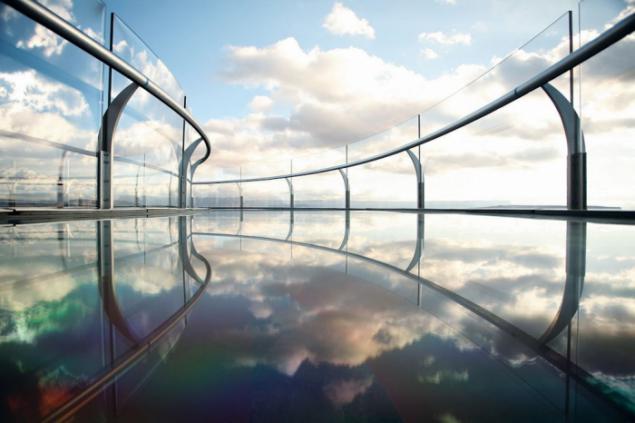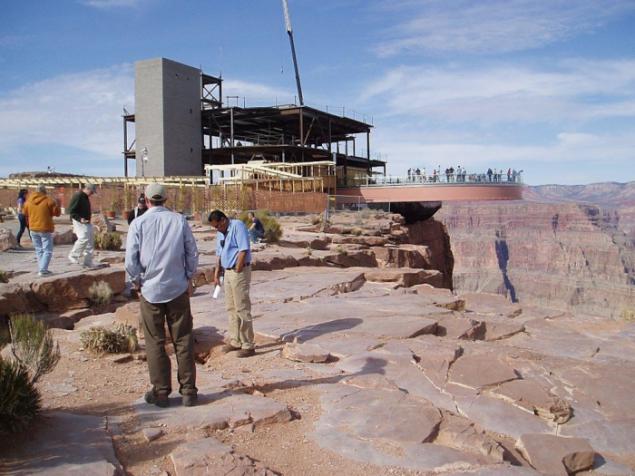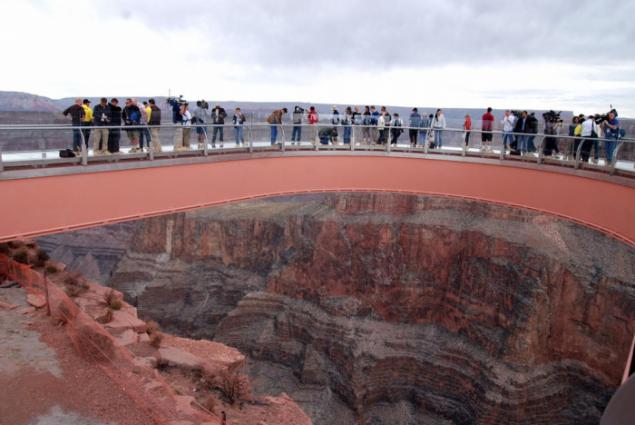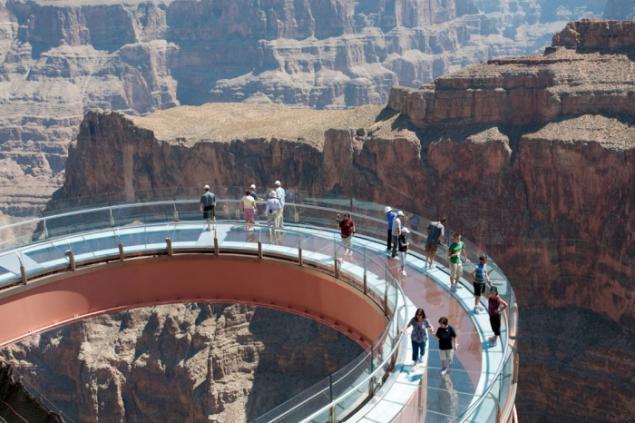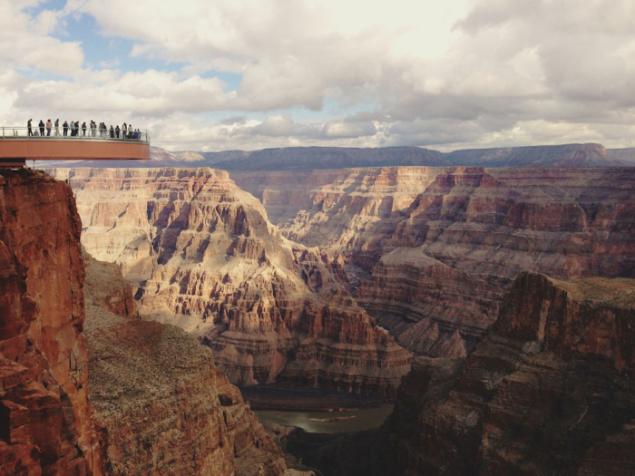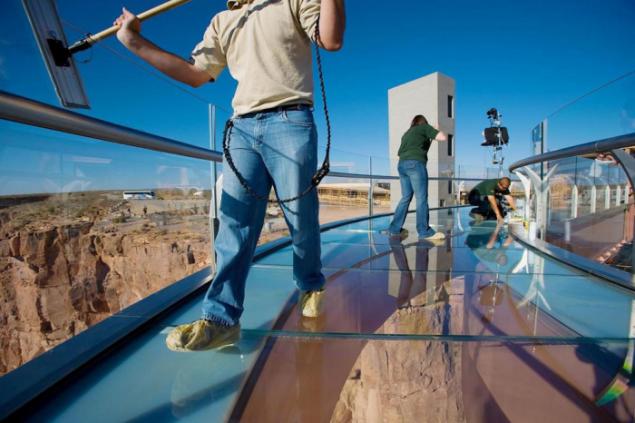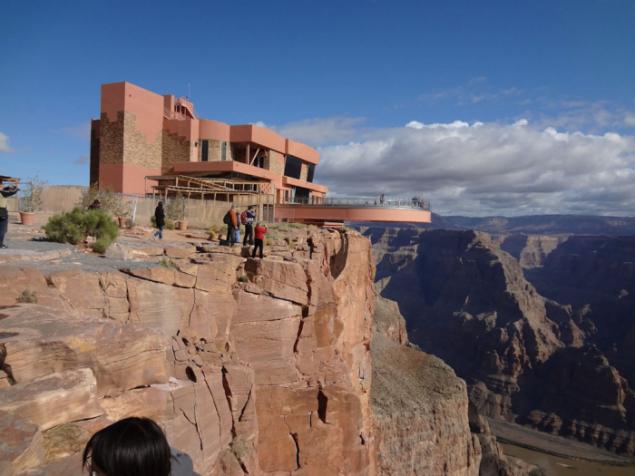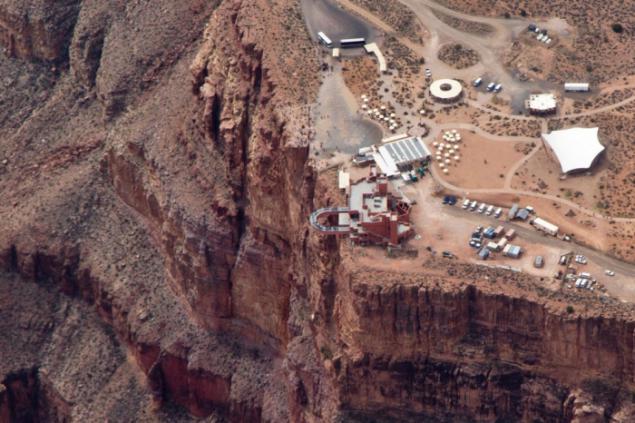 ©