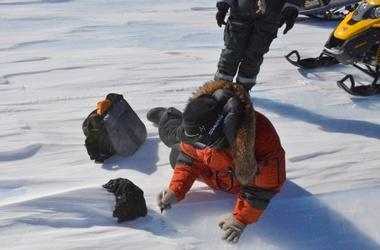 The researchers argue that it is the largest meteorite found in the polar region for 25 years.
Scientists working at the Belgian polar station "Princess Elizabeth", found in the ice sheet of Antarctica meteorite weighing 18 kilograms.
According to the researchers, it is about the largest ordinary chondrite found in the polar region since 1988.
Belgian scientists involved in the international project SAMBA, which aims to search for meteorites in Antarctica as part of research into the solar system and the phenomenon of formation of the Earth.
"This meteorite quite unexpected finding as to find items of this size in the Antarctic - an exceptional luck", - said the head of the group of Belgian researchers Vincent Debye.