Classy "surrealism" pleasantly surprised guests at the fashion show fall-winter 2012-2013 Jean Paul Gaultier in Paris: fantastic graphics, mischievous prints, airbrush, unexpected bursts of color, where they did not expect (for example, on the roots of the hair) and metallised tissue and skin talented designer hand boldly combined with luxurious fur, soft silk evening dresses and even some retro flavor. Jean Paul Gaultier critics called the most French of all French designers, but this time the maestro inspired New York: its crazy rhythm, painted with graffiti gray walls, the legendary yellow taxis and hurrying to work that morning business woman, the evening turns into fatal seductive beauties relaxed cocktails in the most trendy bars in Manhattan.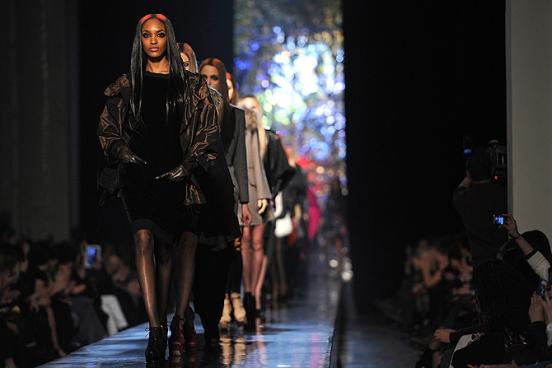 Camodostatochnaya and business, and at the same time bold, colorful and ironic - that the heroine Gaultier his new collection. For days she chooses strict pantsuits of gray wool, and for the evening - a provocative mini-dresses and tunics, leggings cast metal and even fur and colorful.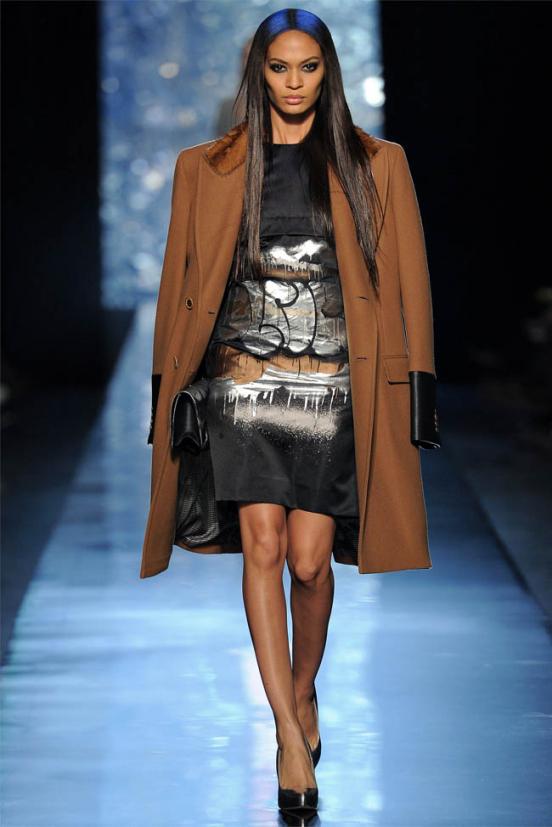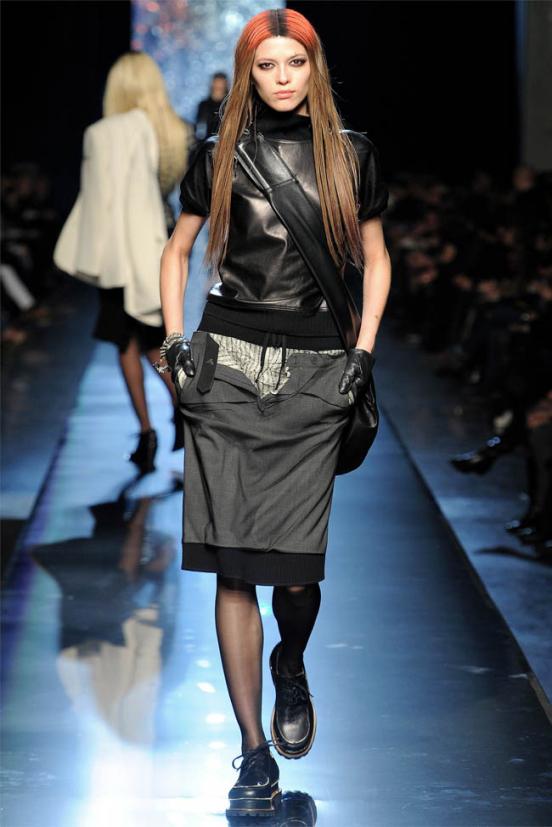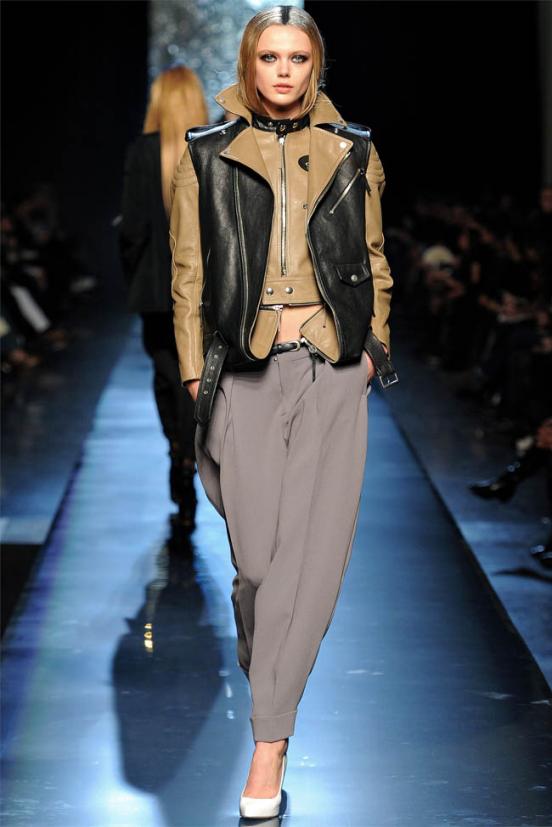 Cocktail and evening dresses deserve special attention: a fairly complex, multi-layered, they can easily be transformed and modified in response to the diversity of circumstances. Surely, some of them still will walk down the red carpet.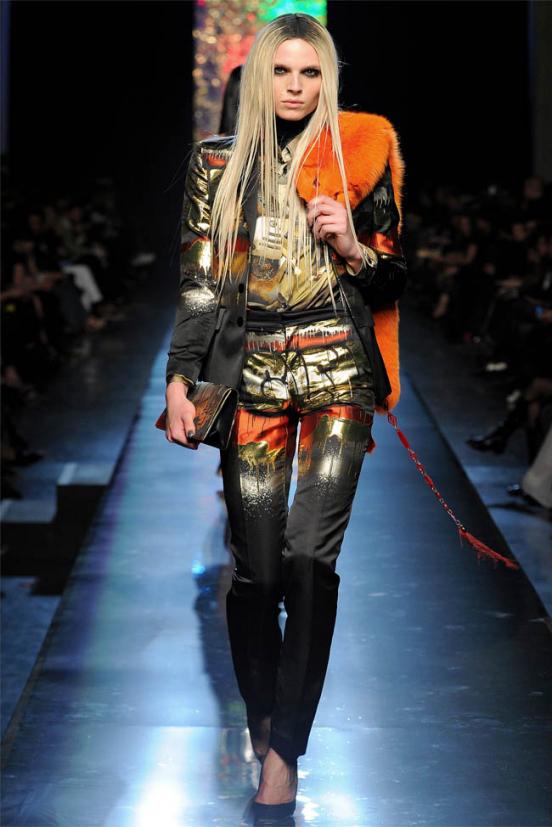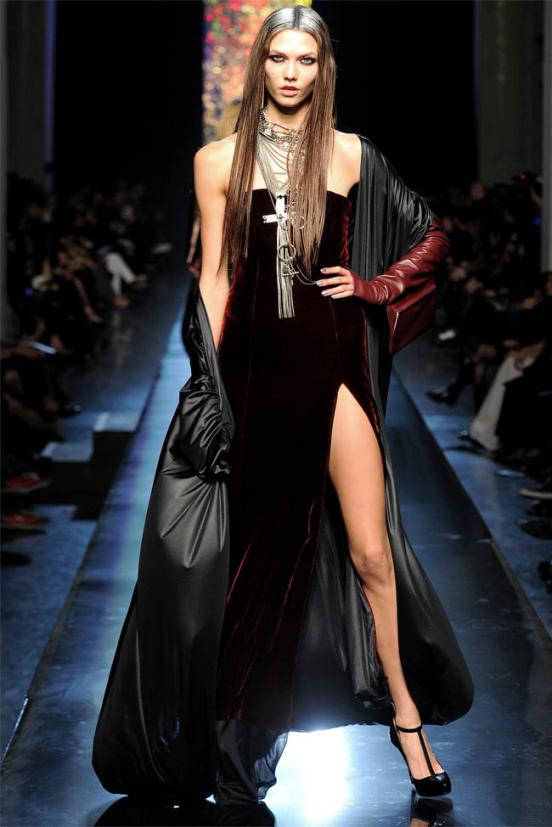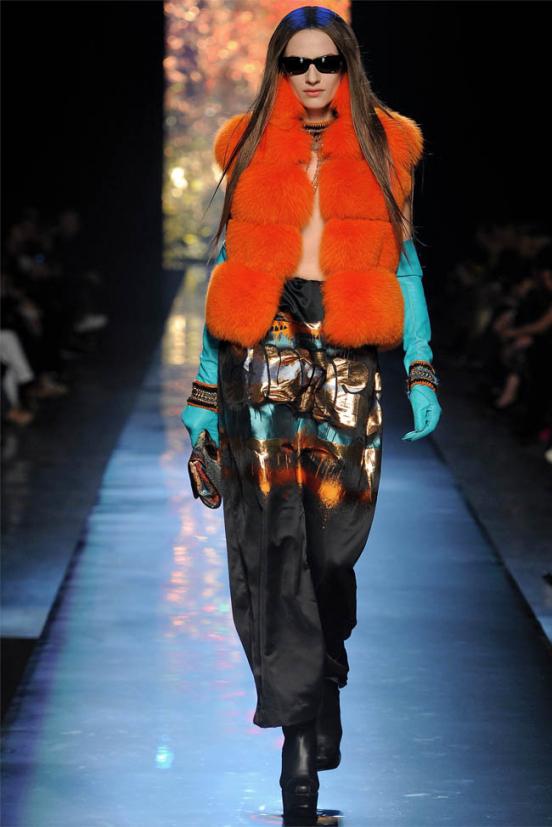 Gauthier returned to the robber leather jackets, almost all mods have only recently become forgotten in the depths of their closets, embroidered with sequins dress, also included in most kits leather leggings that made this line of bold and daring.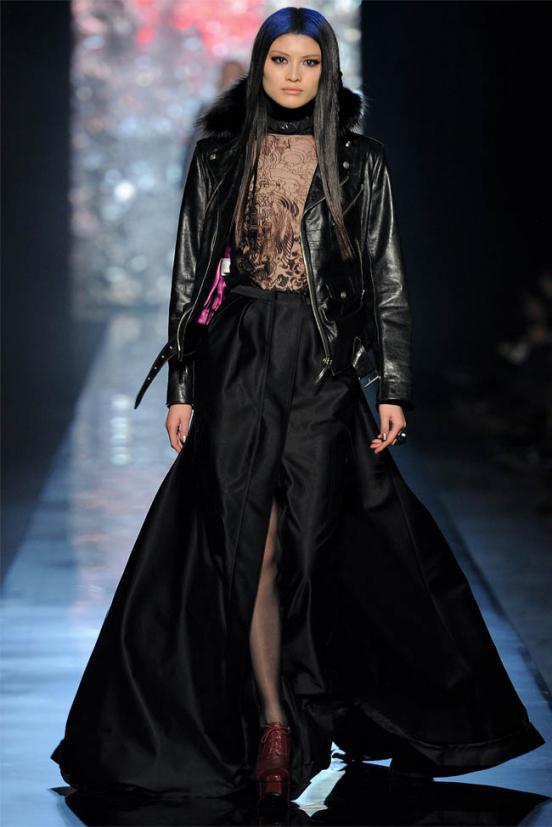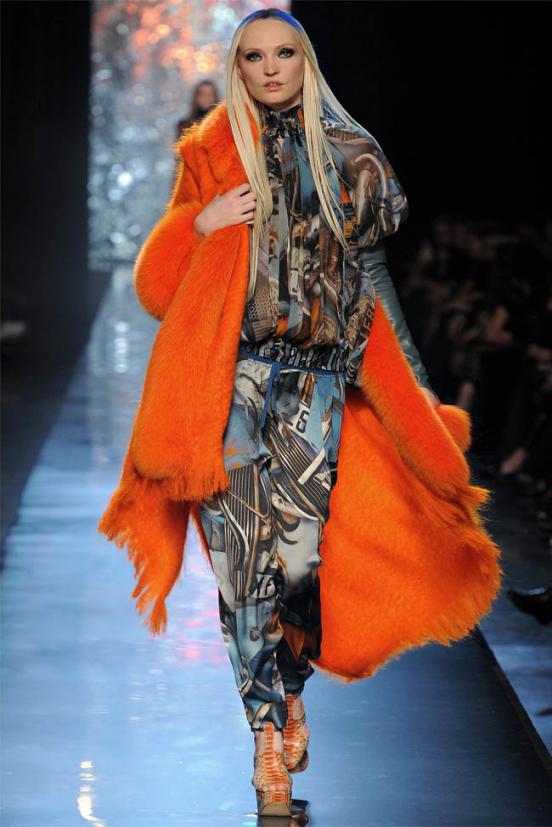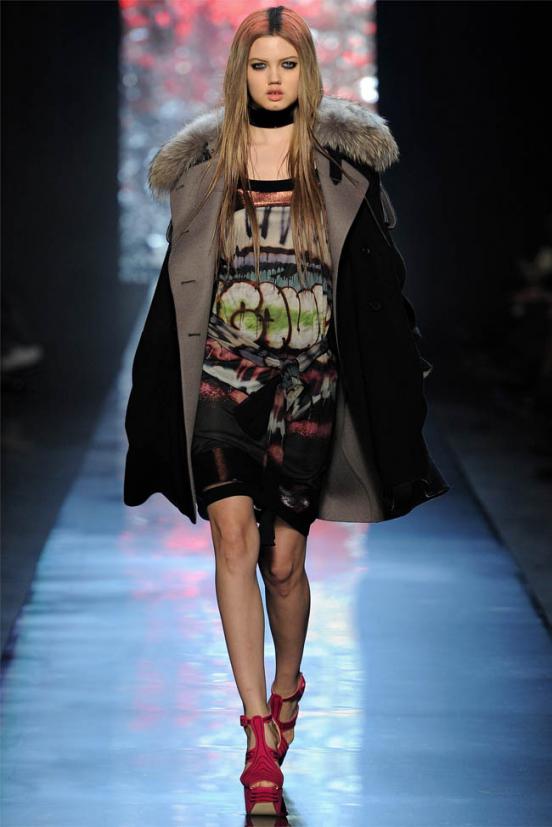 As editor of French Vogue said after the show:
It was a lot of metallic and urban experiences. I fell in love with gold and bronze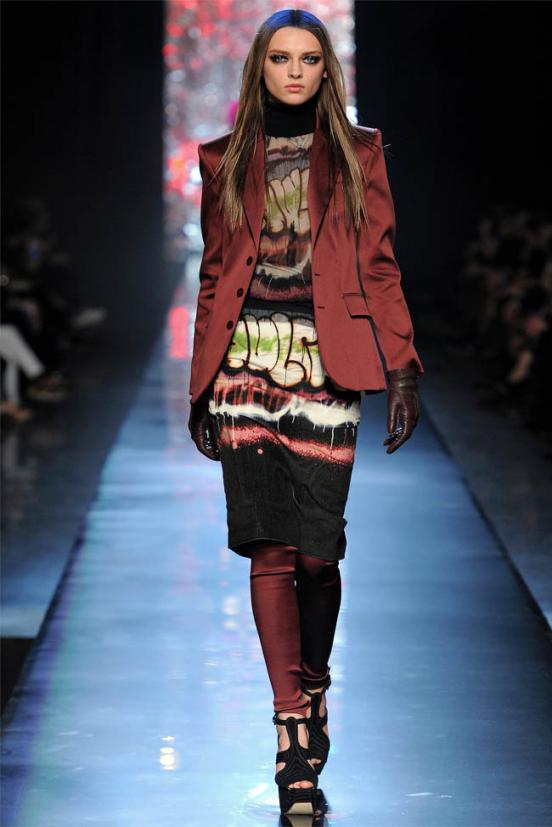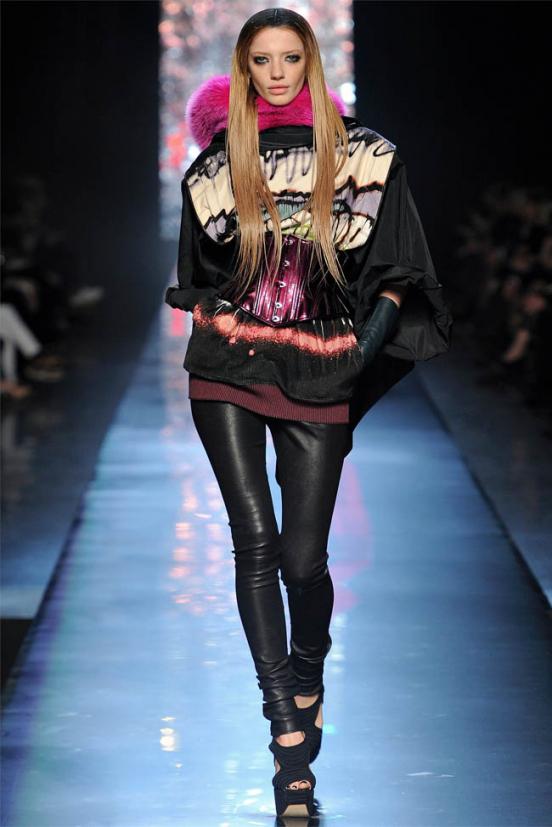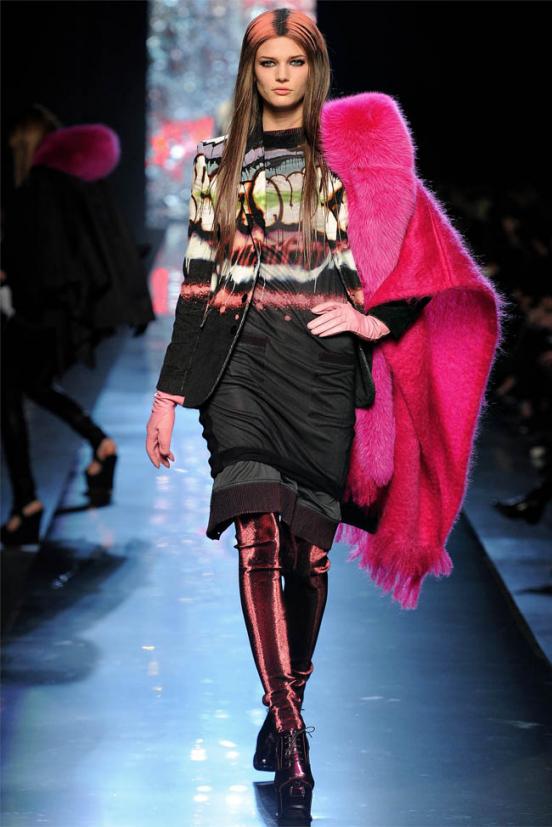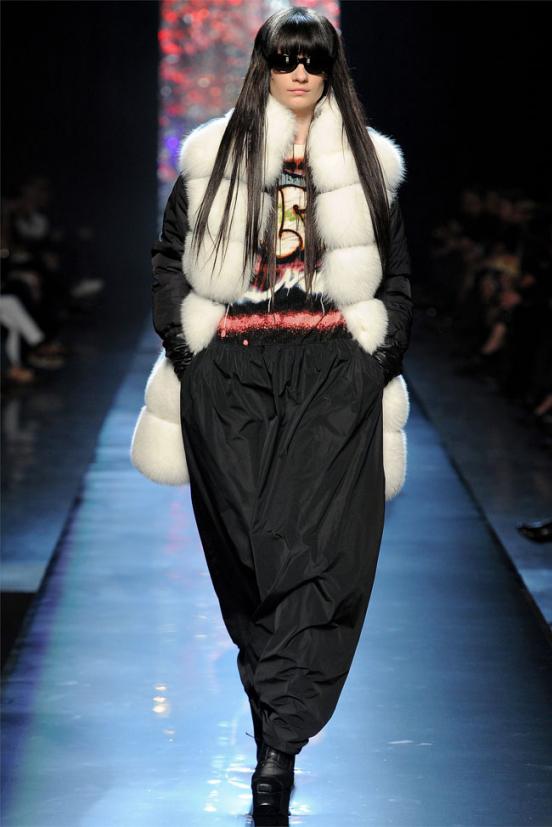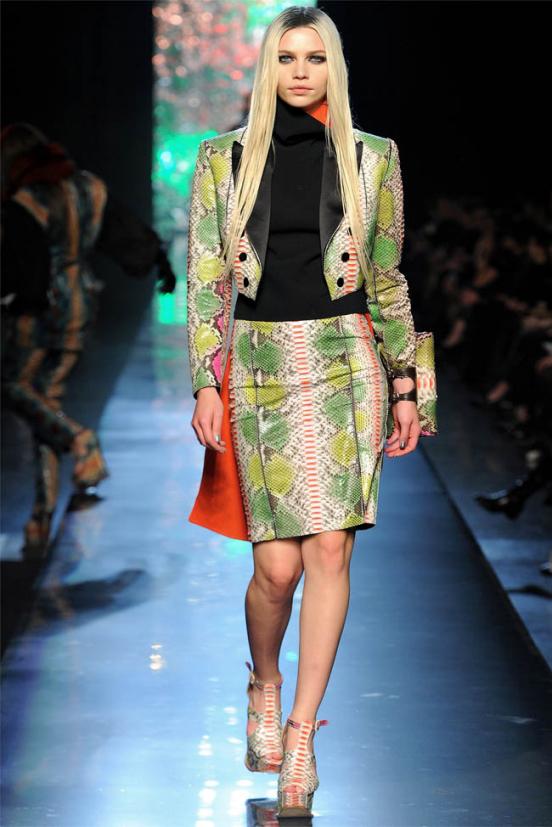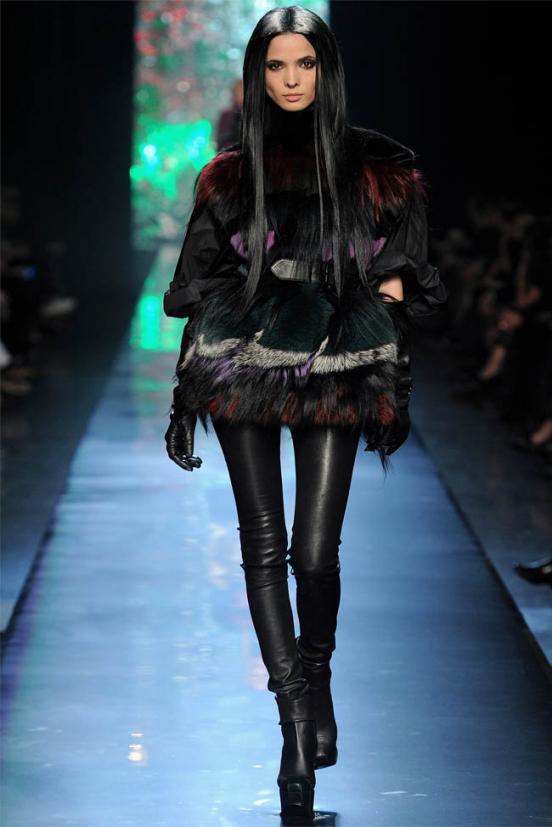 Particular attention was attracted and accessories, especially clutches (from neon shades to bags, envelopes with snake print).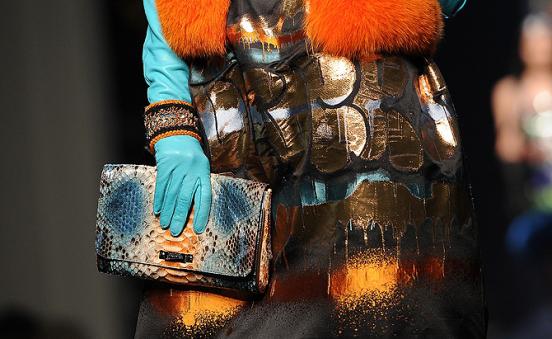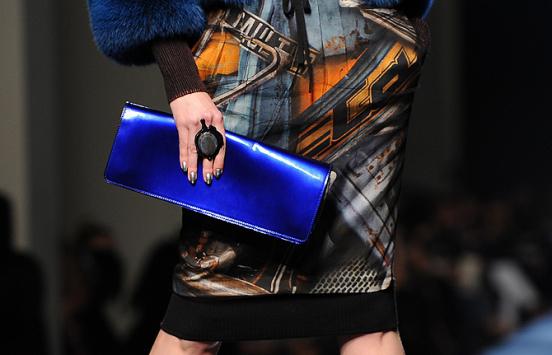 These sandals are also difficult to remain indifferent