The second day of the 65th Cannes Film Festival saw the screening of the film by French director Jacques Audiard "Rust and Bone". The heroine of the evening was refined Marion Cotillard, which played a major role in the film. Support a colleague came and other famous ladies whose evening dresses on the red carpet looked no worse than along with the opening of the festival.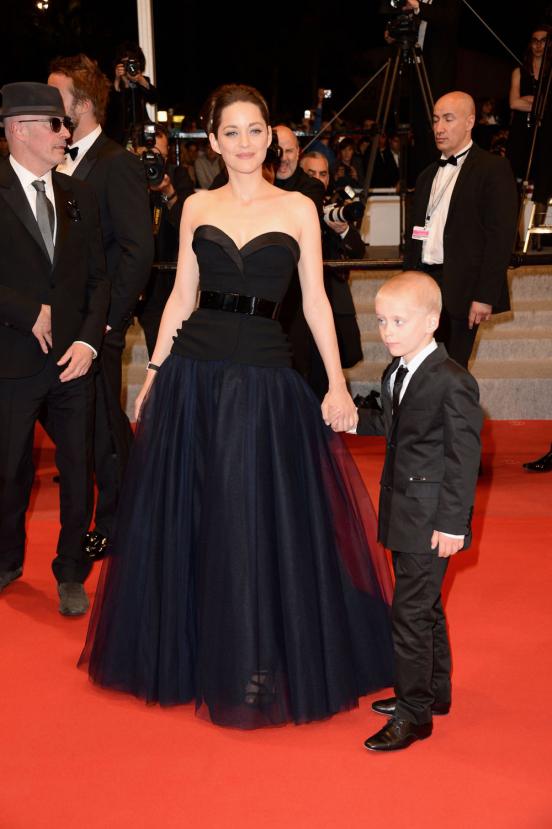 Star of the evening appeared on the red carpet, of course, Christian Dior. Original, stylized tuxedo, bustier dress looked actress is very elegant and noble. I am delighted with the multi-layer ball deep blue skirt and bodice of the original, but I am embarrassed black lacquered belt. Even though it costs a couple thousand dollars, but it looks like something cheap.
View photos from the red carpet of various events, I was convinced that Fan Bingbing always looks perfect. Her images neizbity, interesting and at the same time very elegant and feminine. This time, the actress struck audience powdery dress color from Elie Saab Couture. I like that Fan waived chiffon capes, in fact it makes the whole image.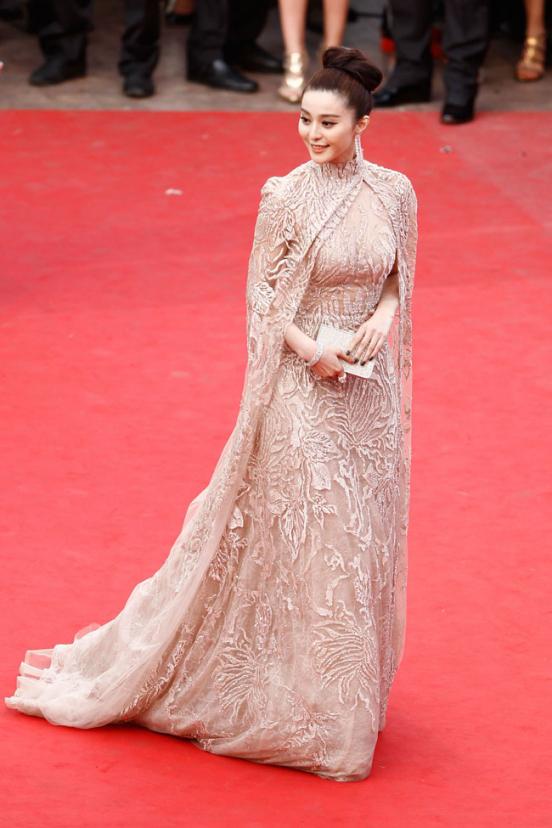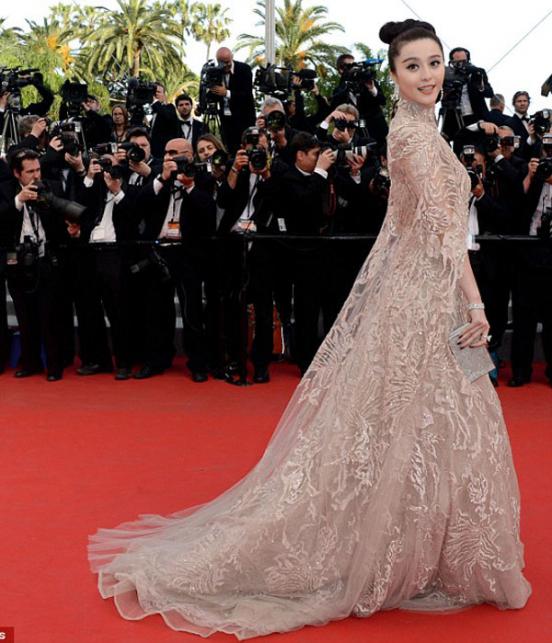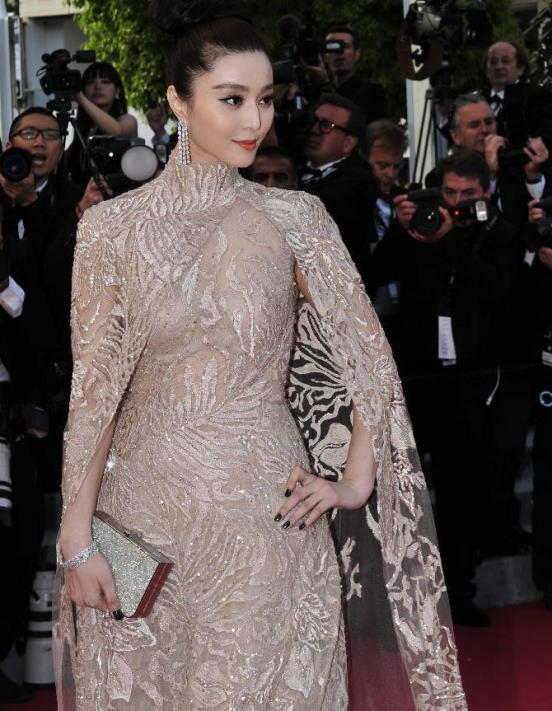 Jane Fonda, this time resorted to a little trick and wore a dress with an optical illusion, where the waist look thinner. I like the choice of the actress - in this black-and-white-necked dress she looks very impressive, but a woman with such a figure no optical illusions are not needed.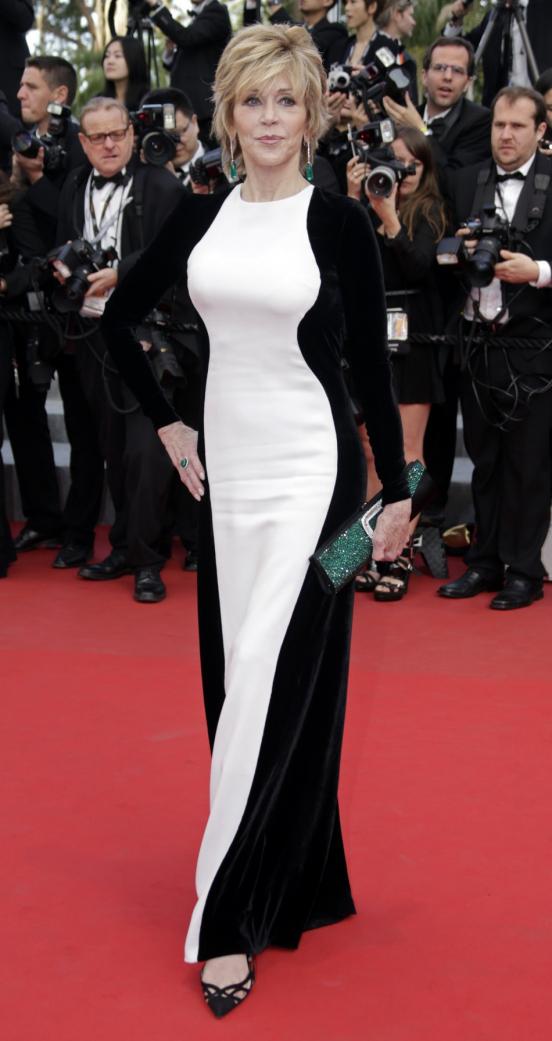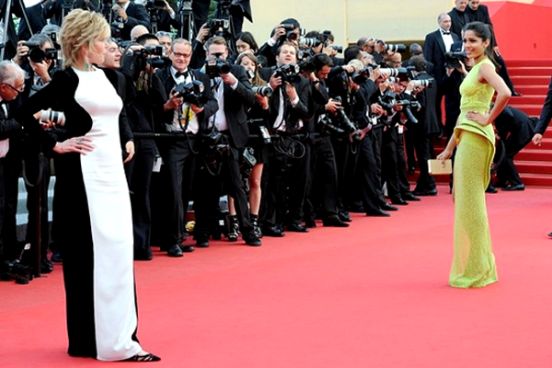 Behind Fonda appeared on the red carpet Freida Pinto in a stunning ensemble of pistachio-colored Atelier Versace. I like to dress - I love color and lace skirt looks very original with all these waves, but it sits on Frida not very good. What a difference in style, whether the actress can not submit themselves nicely, but outfit looks very unappetizing on a hunched back. To the feet have no complaints - they are luxurious, but they should clothe in other shoes, such as sandals made in metallic leather to complete unbanal image.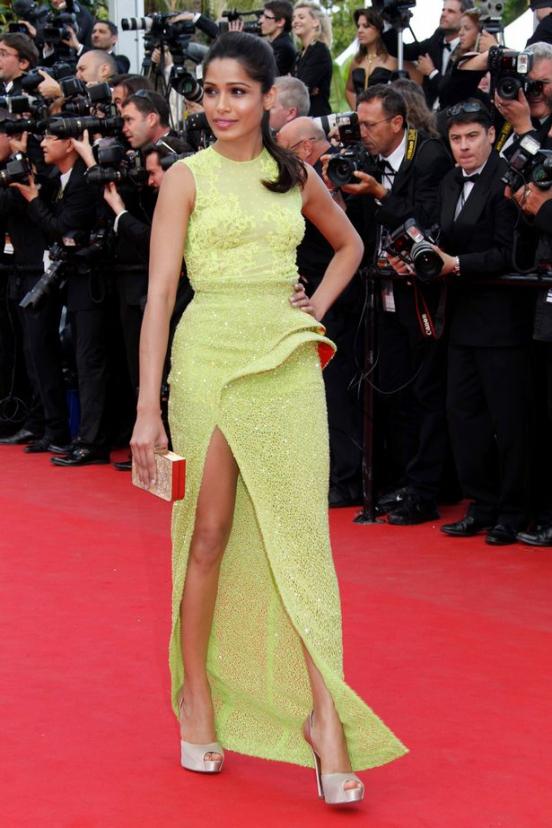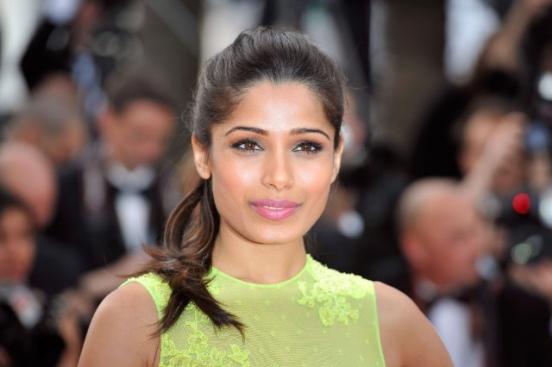 L'Oreal beauty ambassadress Eva Longoria again chose a dress with a long train, this time by Emilio Pucci. I really like how the dress looks from the back - interesting design, but the bodice sits too loose and ugly bulged. This is certainly not a problem of universal scale, but all kind of a little bit spoiled.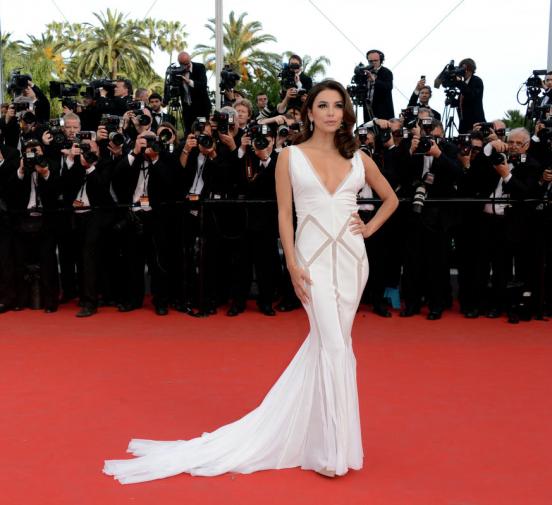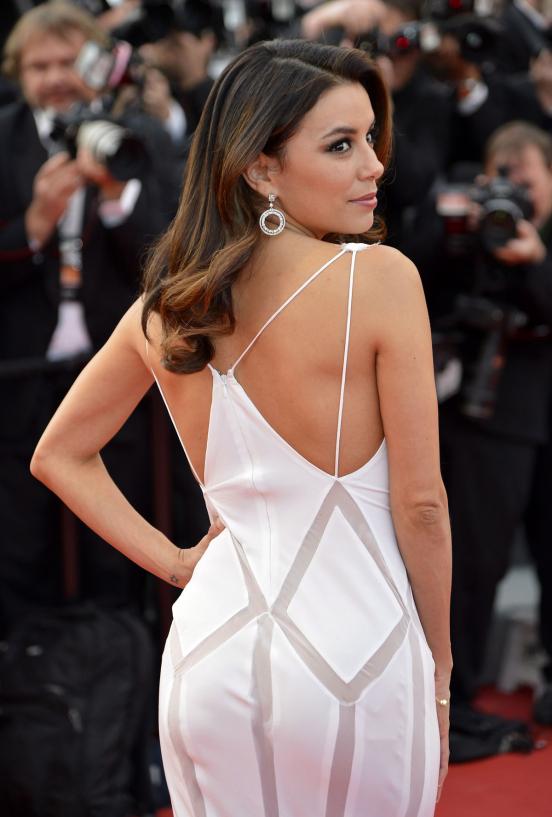 By Beth Ditto can expect anything, anything, so I'm at least glad that the singer has not appeared on the red carpet in her bra.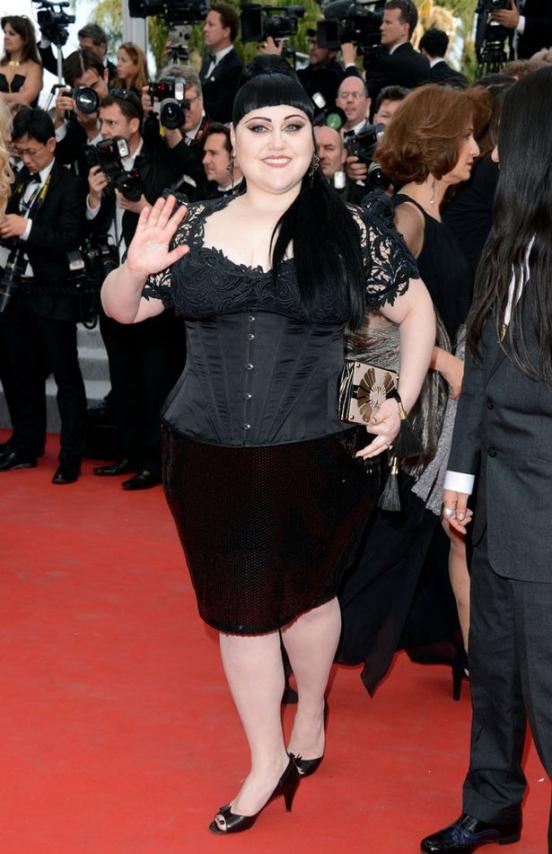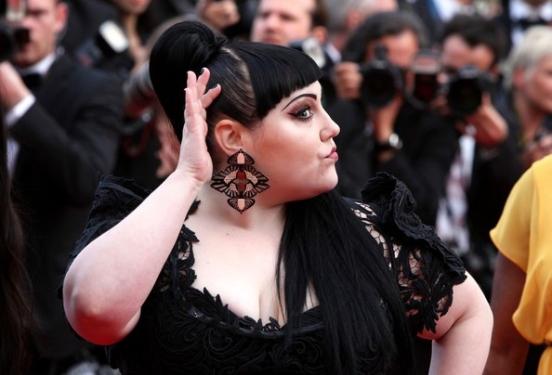 Beth, of course, does not look all that well, but this lady, whose name is Phoebe Price, it still does not beat. Here it is, indeed, the trouble of universal scale. But she Phoebe seem pleased with herself.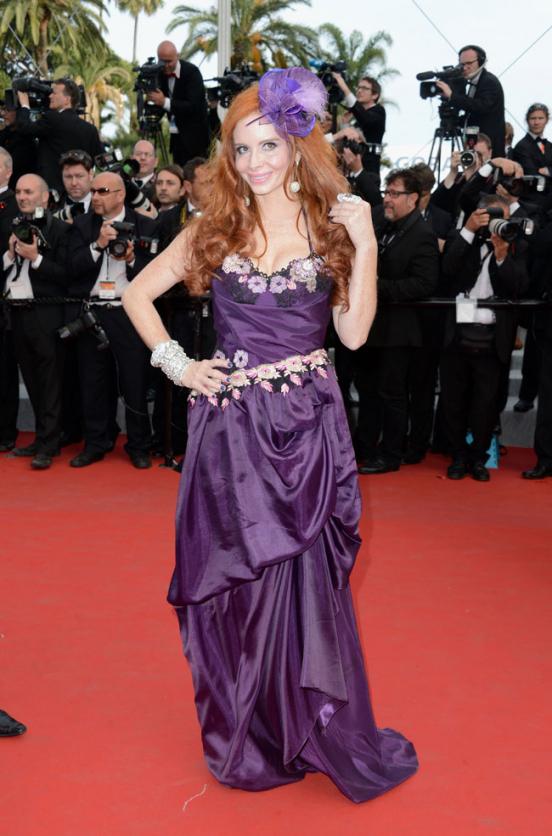 Judging by all the outputs Virginie Ledoyen on the red carpet, this girl loves the simple elegance of the dress. There is nothing wrong, in fact, this dress is sitting on the actress is beautiful and playful pleats and lace inset on the bodice will not allow us to get bored.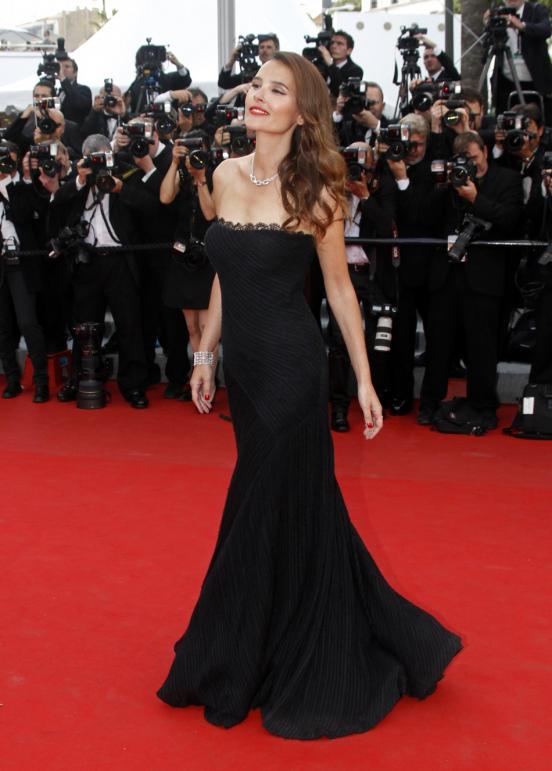 One of the latest on the red carpet appeared granddaughter of the legendary Charlie Chaplin, Carmen Chaplin. Carmen is also an actress, and now she is in an interesting position, so it was not easy to choose a dress to the output. The choice fell on her chocolate-colored dress, which at first glance resembles a draped shawl. However, I can not call this horrible outfit because looks interesting and beautiful, and most importantly treasure Carmen hidden from human eyes folds of fabric.