Just yesterday in San Diego ended Festival Comic-Con 2012. The purpose of the forum - to acquaint the public with the latest pop culture: movies in the genre of fantasy, anime, manga, video games, magazines science fiction and many others. According to tradition, in the festival participate movie stars - they are spectators new films with his participation, and are responsible for compliance with the dress code on the red carpet. Incidentally, the dress code at Comic-Con is always informal - are not appropriate chic evening dresses, but there is a place for stylish everyday images.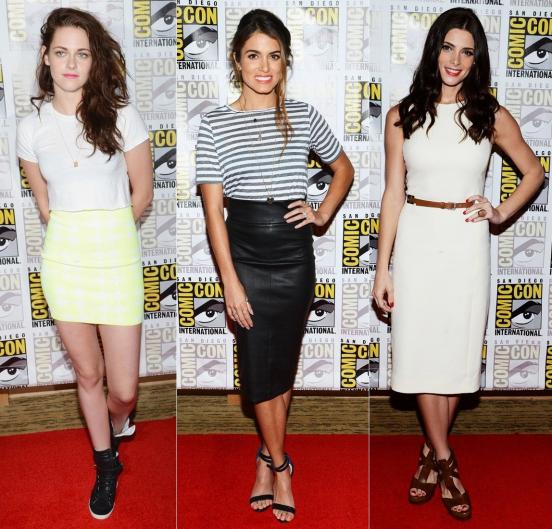 Nina Dobrev changed for the festival three outfits and they were all above the knee - why hide beautiful legs? The first was the golden cocktail dress with short sleeves and a beautiful ornament of beads and sequins. Nina - a large brick that has picked up the dress shoes deep blue - is an unexpected combination and it became the highlight of the entire image.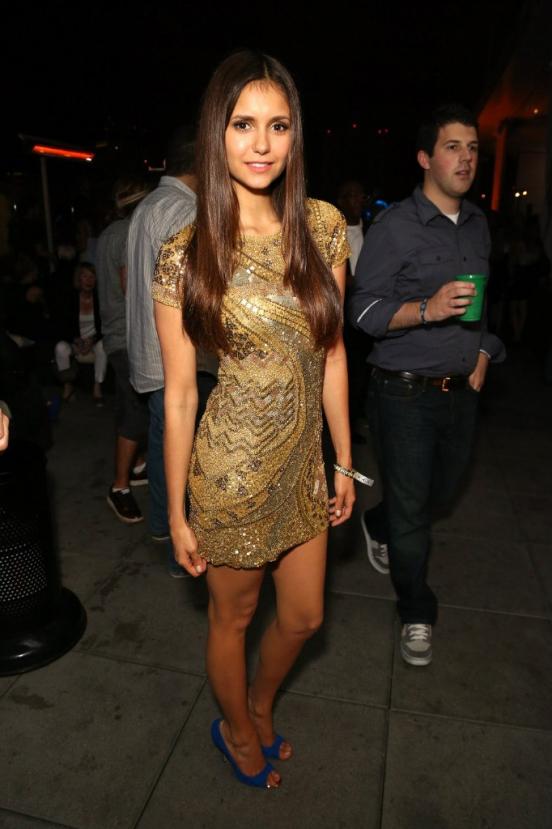 Later, Nina was wearing a light white jumpsuit with a wide belt from Katharine Kidd and pointy pumps with lace print. Looks very over-year, but in my opinion, along lacks the bright accent.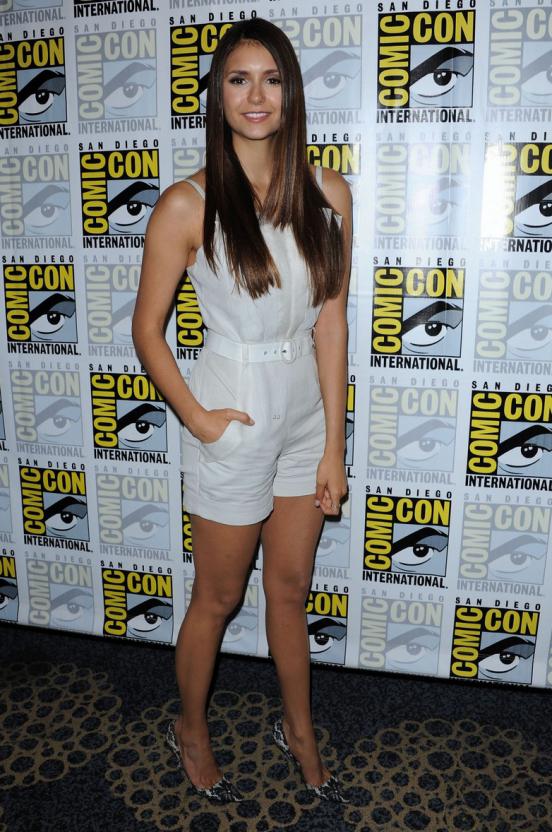 For the last exit Nina chose a dress the most fashionable colors, 2012 "Tangerine Tango" with a luxurious finish in the Art Deco style by Jenny Packham. Light leather boots - the perfect choice, they make way for young people, as opposed to shoes that just might destroy him. Accessories to match the shoes - the actress is clearly hoping to make a dress the center of his attire and she got it. In recent years, images of Nina are very good, but the same hairstyle for long and bored ....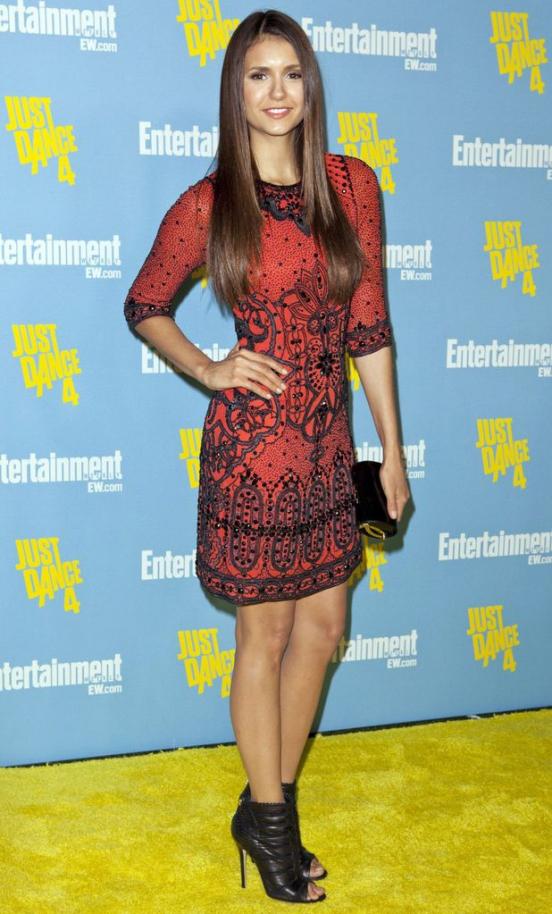 Wonderful sense of style has once again shown us Ginnifer Goodwin. I'm more and more in love with this girl - I think she is beautiful! Ginny was scarlet dress Valentino with elegant scalloped edge of the gate and skirts. Studded red shoes to match the dress gives the image of modernity, and large rings on his fingers finished bow. Perhaps the image of Ginnifer something not perfect, but it stands out from the others.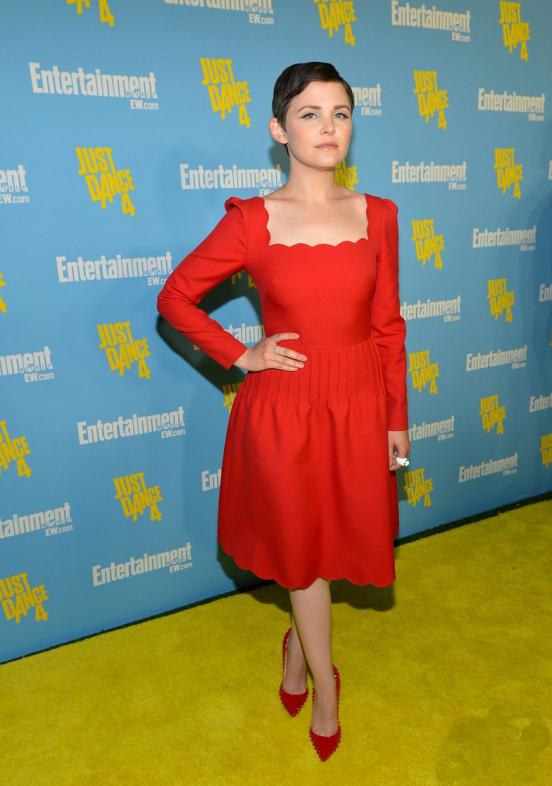 Next in line stars "Twilight", who arrived at Comic-Con is almost at full strength.
Ashley Greene at the party in honor of the imminent release of the second part of "Breaking Dawn" from head to toe was dressed in Oscar de la Renta. Excellent choice: a short gray-silvery dress with an elegant floral print looks very soft and metallic sandals with cute bows on the sides perfectly complement the romantic soft look.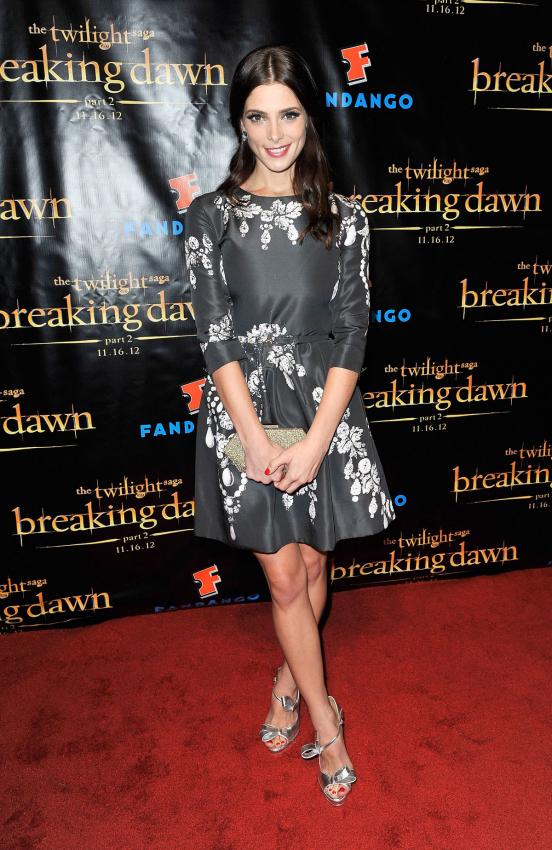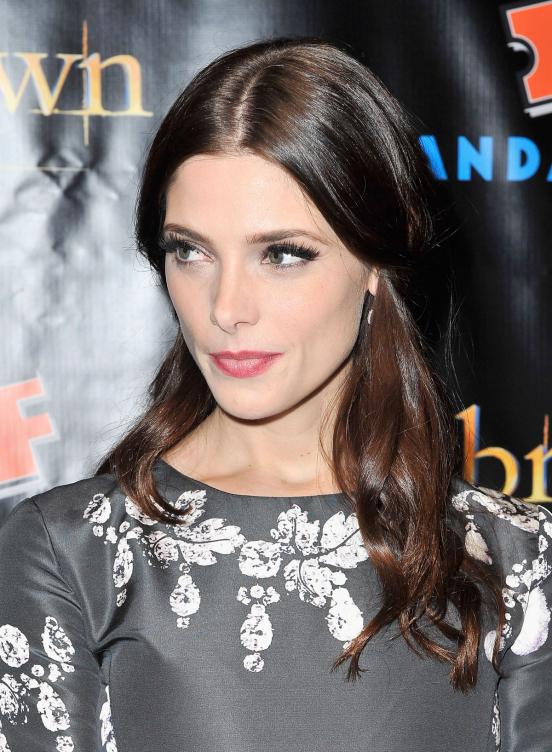 The second image was completely Ashley Michael Kors. Dress in a classic minimalist style for Corsa accessories plus a soft brown color created a wonderful ensemble. The only negative - it was a bad length dress, be it for a couple of inches shorter, would be a very different kind.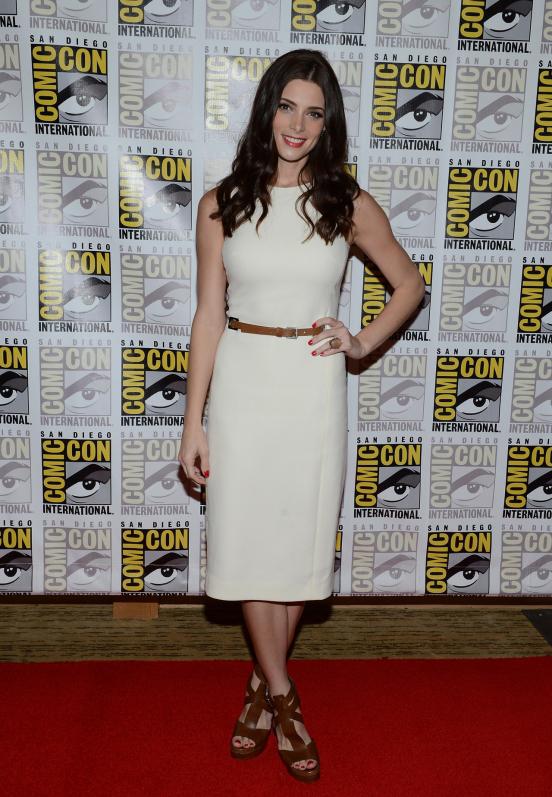 Who plays Esme Elizabeth Reaser clearly succumbed to general trends and wore a simple white T-shirt with a pretty floral skirt with a high waist. In my opinion, it was very interesting way, though, to great effect, I would nail varnish has made up to match the print on the skirt - the necessary finishing touch.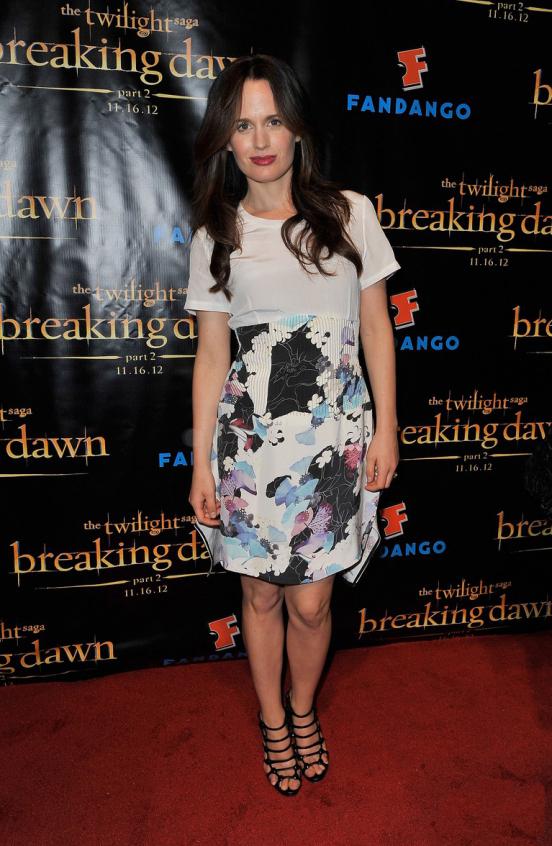 The second output Elizabeth made in light suit with shorts in the actual pajama style. I really like the colors and the image as a whole, and I did not even mind the fact that Miss Reaser picked up along to the same sandals as the last time.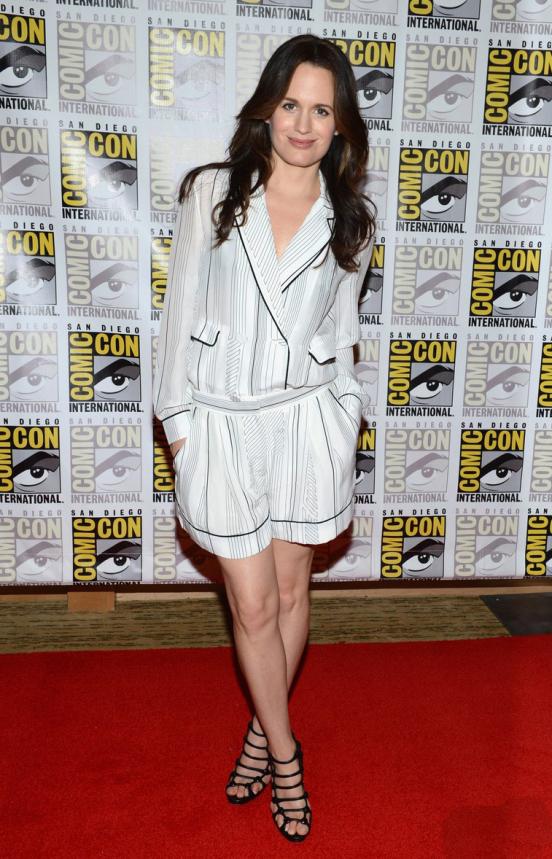 I think many people have seen this dress Kristen Stewart and had to make their own opinion about it, so I will not long pull and just say: I like! Although I am not a big fan of running shoes and sneakers on the red carpet, but this image just in the style of Chris.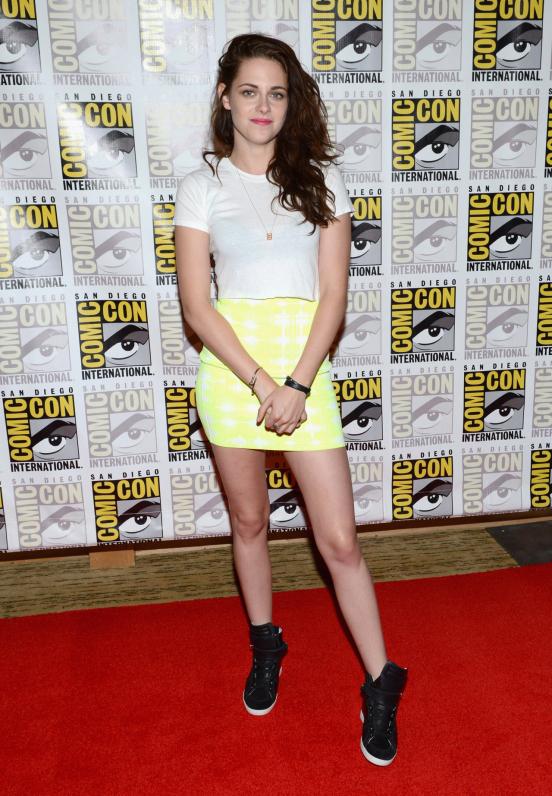 I really like the bracelets - brutal style is clearly in the taste Stewart and skirt colors simply delicious.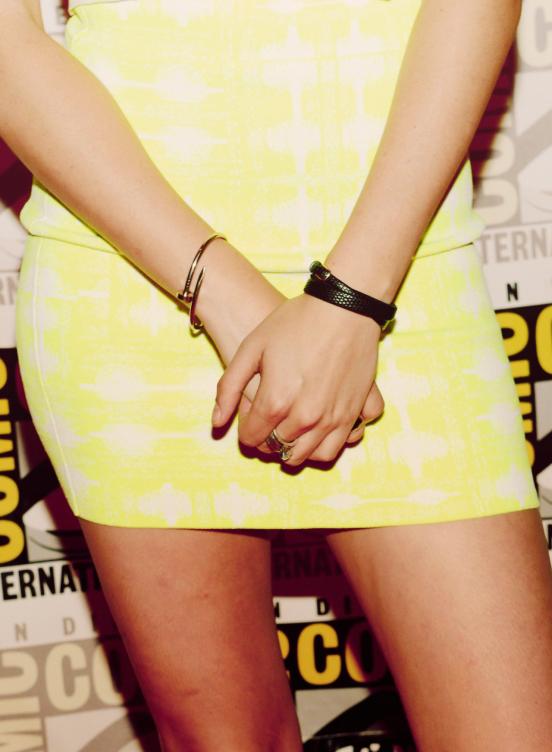 Young family at full strength.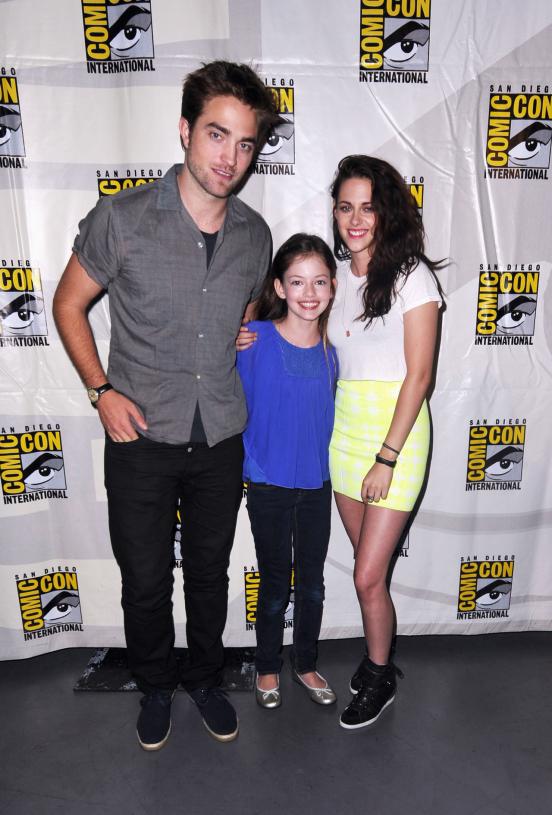 I really like the way Nikki Reed - simple and tasteful! The combination of a light vest and leather pencil skirt looks very good, and light minimalist sandals and a set of chains with cute pendants did not aggravate the image.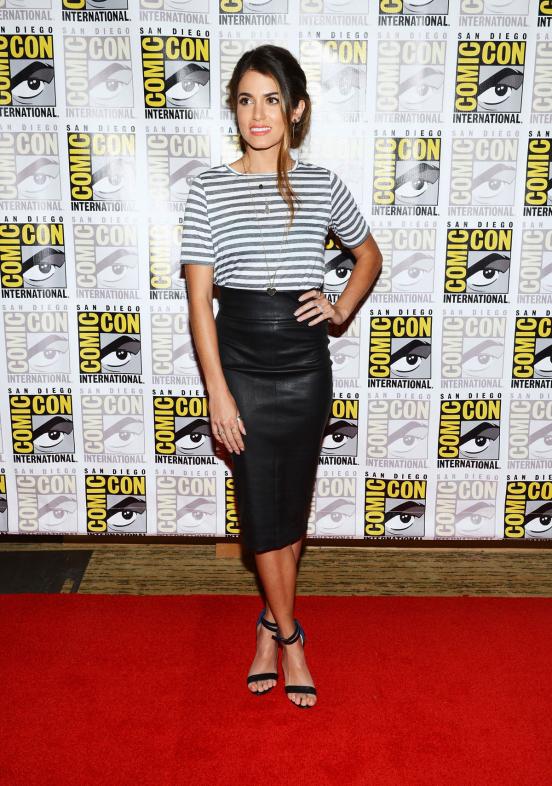 The final touch: coral lipstick successfully dilutes the gray color scale ensemble.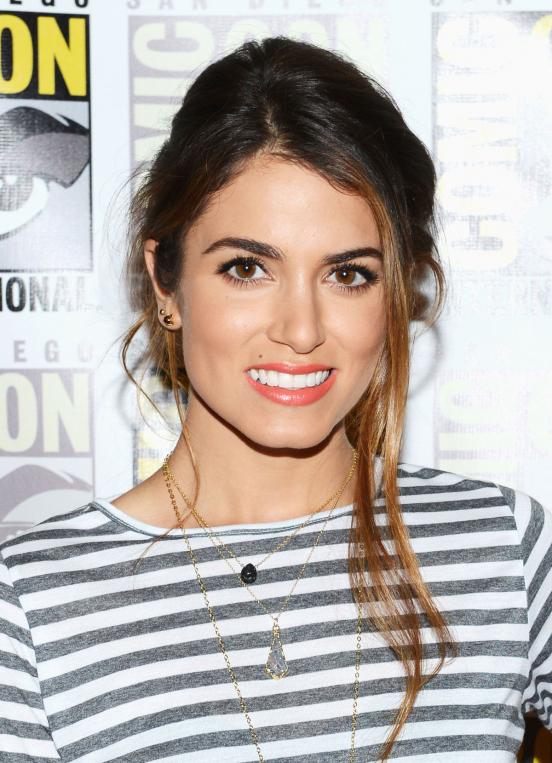 To a party in honor of "Breaking Dawn 2" Nikki Welcome to the Etro dress with a complex print. Alternation of gold bars with intricate black and white - very original version, which will not leave without attention possessor dresses. Accessories matched perfectly: plain black shoes and clutch with golden elements perfectly suited to this dress.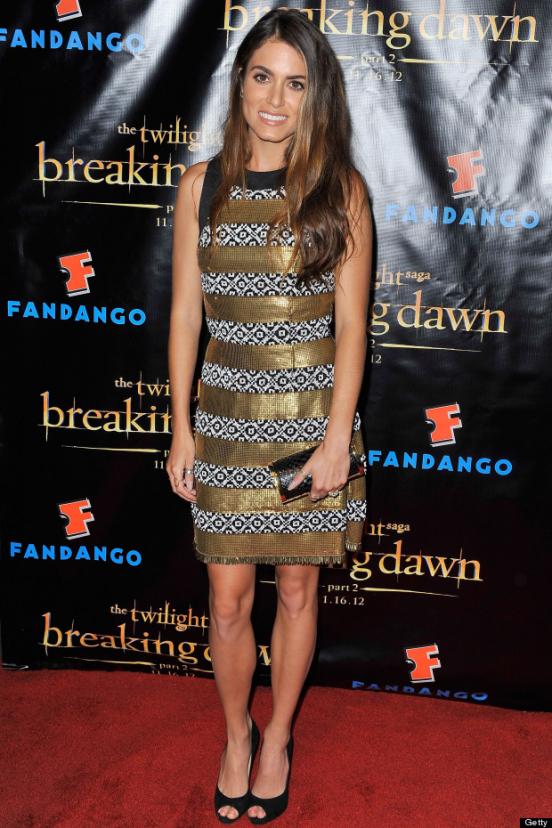 To be continued ...