The idea to make these shoes with their hands appeared after the publication of sneakers brand Vans Authentic. This colorful collection, presented a wide range of colors, made a lasting impression. And as recently become a fashionable trend spikes wanted to combine these two options.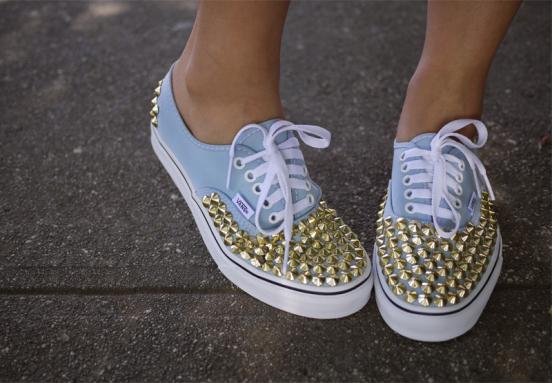 Let's get started.
The necessary tools:
- Sneakers
- 100-150 pieces of metal spikes
- Quick drying glue
- Toothpicks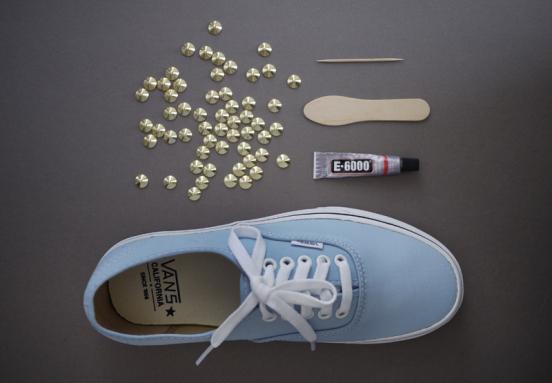 Apply glue to the spike and stick it to the shoe. Hold a few seconds to glue grabbed.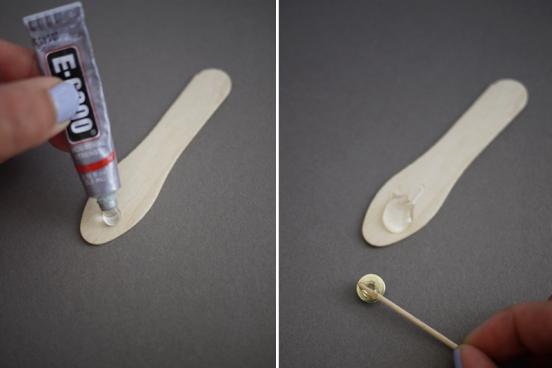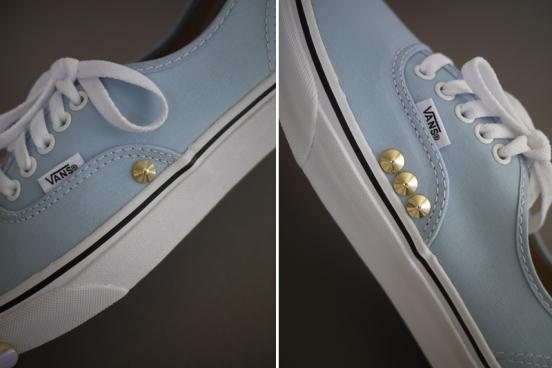 Moving forward, stick alternately remaining spikes.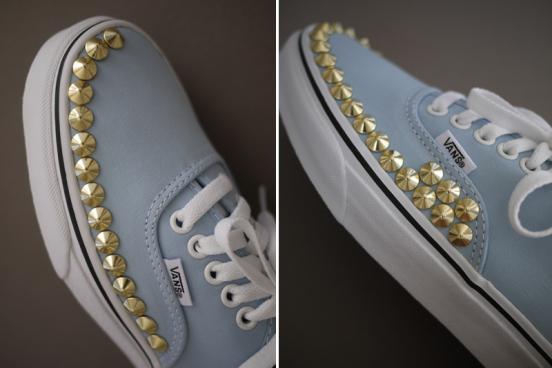 Take a few horizontal lines.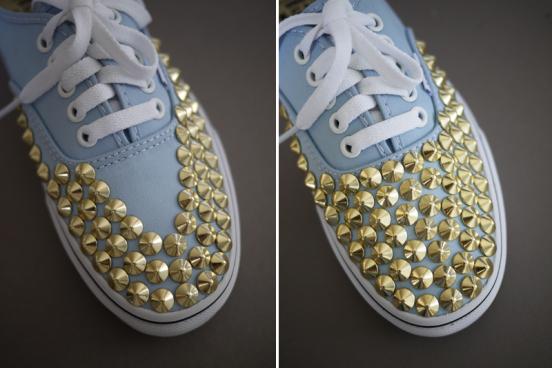 In the same way treat heel sneaker print.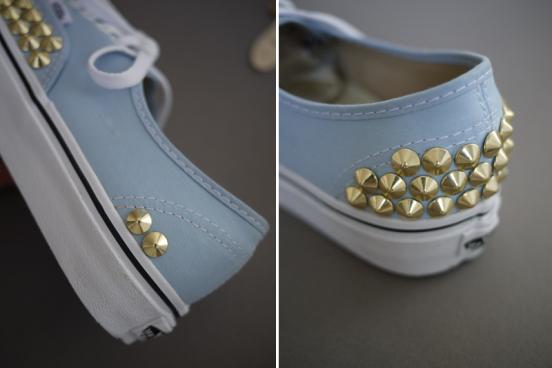 Allow to dry. And happy to wear beautiful and comfortable footwear option.