Nearing Lurmanovskogo premiere of "The Great Gatsby", which means as soon as the film and its characters will be the focus of virtually all media. American Vogue is already preparing for one of the most anticipated films of the year, so for its new cover May they invited Carey Mulligan, performing in the film "The Great Gatsby" role of Daisy Buchanan.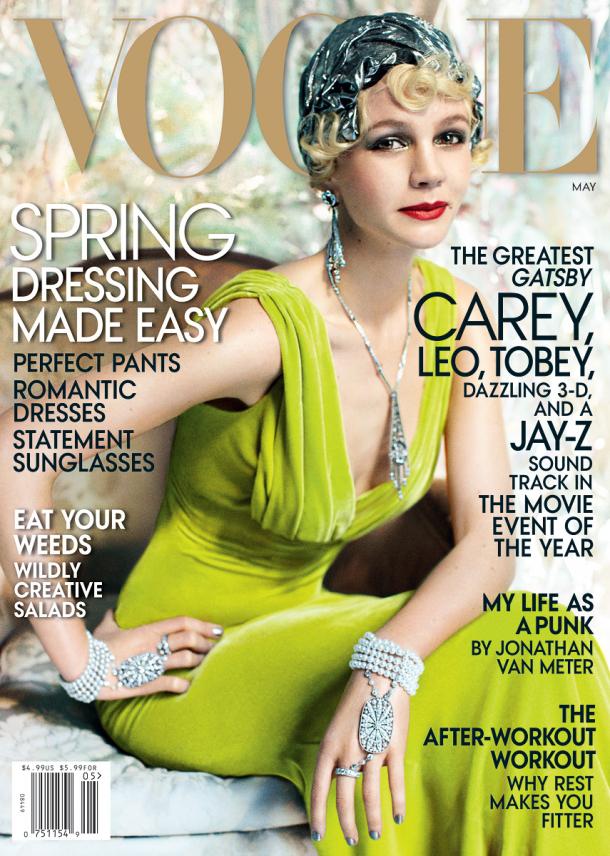 Apart from Mulligan graced the cover and several inside pages, simultaneously talking about her character, about shooting process, and that the waiting audience, which only have to plunge into the wonderful world of American 20s.
On his heroine - Daisy Buchanan
Here. (Carey indicated on the cover of the biographical book about Zelda Fitzgerald) Alarms she did not have more than a little puppy or a kitten. It's about Zelda. This is about Daisy too. [...] It seems that life - is a dream cinema. And she - his member. In dreams there is nothing wrong with that. In the dream, it is impossible to die.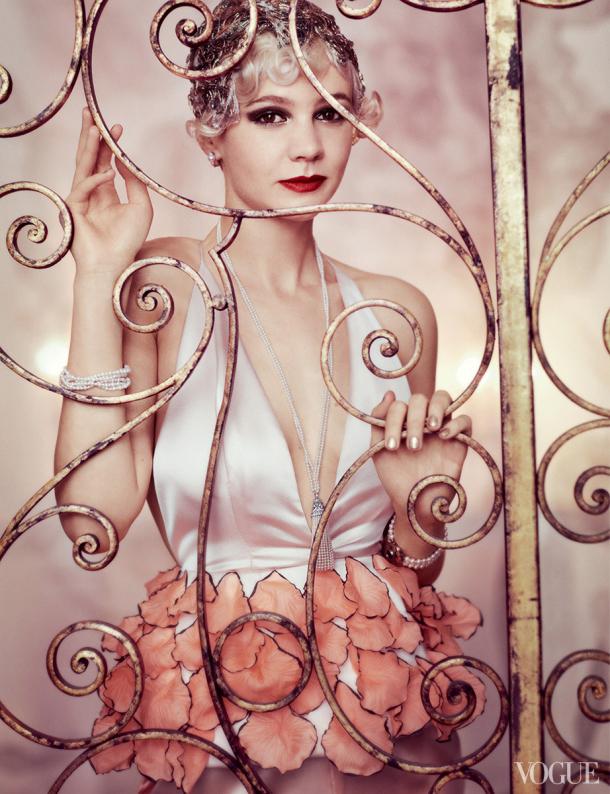 About how she transforms into Daisy
The actress had to learn a lot of biographical books to get into that era, to learn to speak as well as people who lived in it, to think like them. Among the literature were also never printed letters Ginevra King, F. Scott Fitzgerald. Sixteen Chicago debutante was the first love of Francis and as a true writer, he could not resist to use her image in his works.
I studied her views of the world, the way she speaks. "Your until such time as the little devils in hell do not go skating on the ice skating." I love it. "I was so little left of what I hardly soon will forget ..." Excellent contrasting character Daisy, who feels the same way, but it says exactly the opposite thing.
About filming
It was crazy, exhausting, I always felt that I can not stand. The most serious and crazy statement, in which I have ever participated.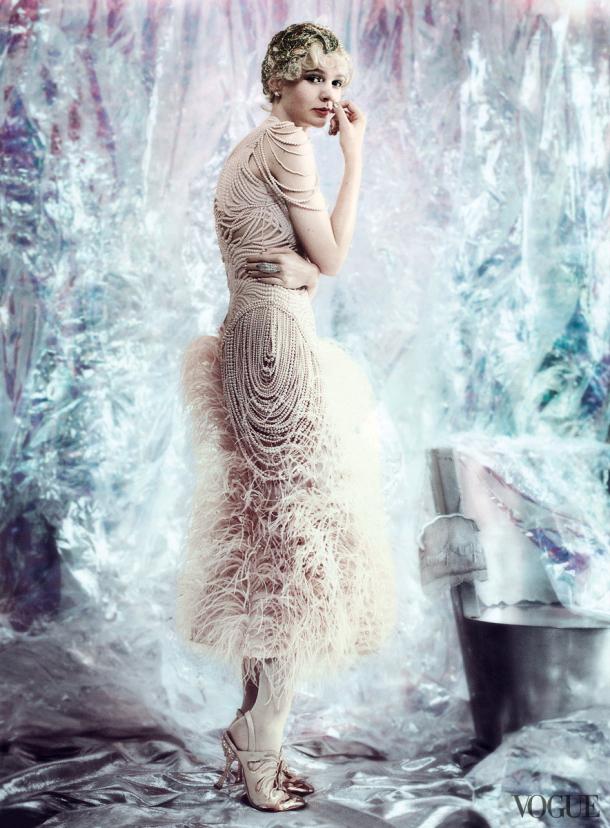 About Base Luhrmann
After a long and exhausting work on the film shooting stopped for a while. Carey explains why.
In one of the days of shooting for 3D camera crane tipped directly on the base and is quite damaged his head. He was bleeding, but he continued to shoot until someone told him that it would be necessary to see a doctor. Then the shooting stopped. I think add up all the way, he would not have stopped working. It so much energy, never met such people. He pulled on his entire production team.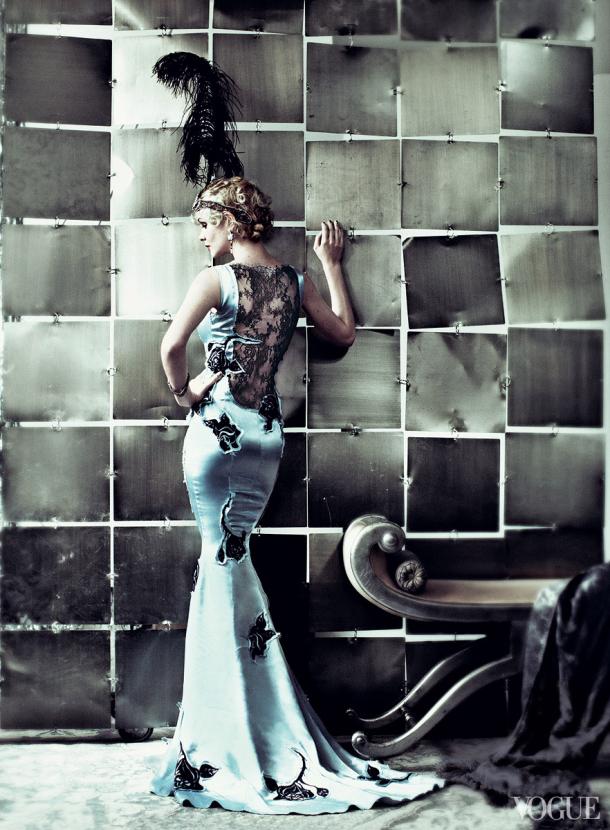 On the time, when she learned that she received the role
It happened on one of the fashionable ceremonies where Carey was on the same stage with Karl Lagerfeld and announced with it winners in different nominations.
I tried to behave calmly, but I have not really came out great. It was terrible. I languished in anticipation. By the time I was completely finished work in "Drive" and did nothing. In addition to being waited ring telefon.Posle how Mulligan came down from the stage, she held out the phone, saying that her someone wants to talk. She heard the voice of Baz Luhrmann. He said, "Well zdarova, Daisy ...»
My eyes rolled tears of joy. And all around whispering: "What's with her?»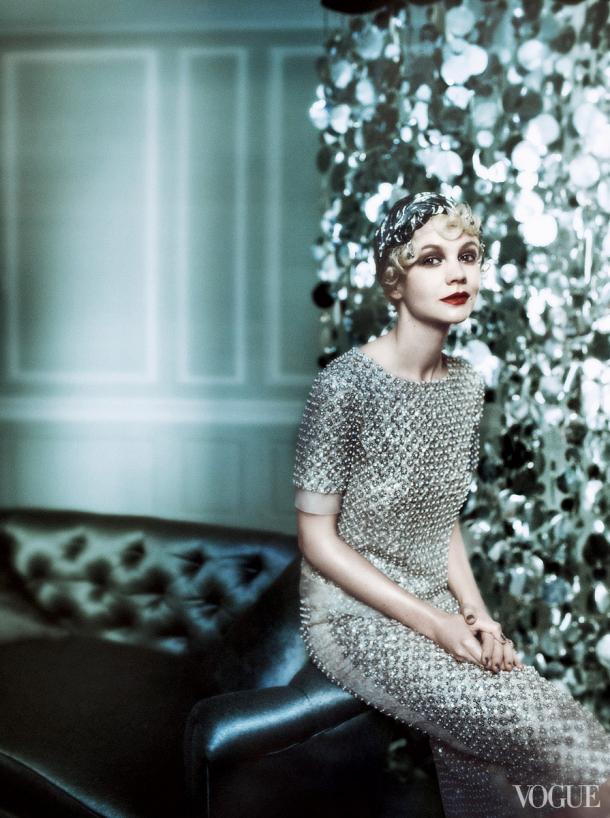 On acting career
I think it is worth taking a break and take care of their welfare. Currently acting career moved me to second place. This is what I love to do, but the movie - not the center of my universe.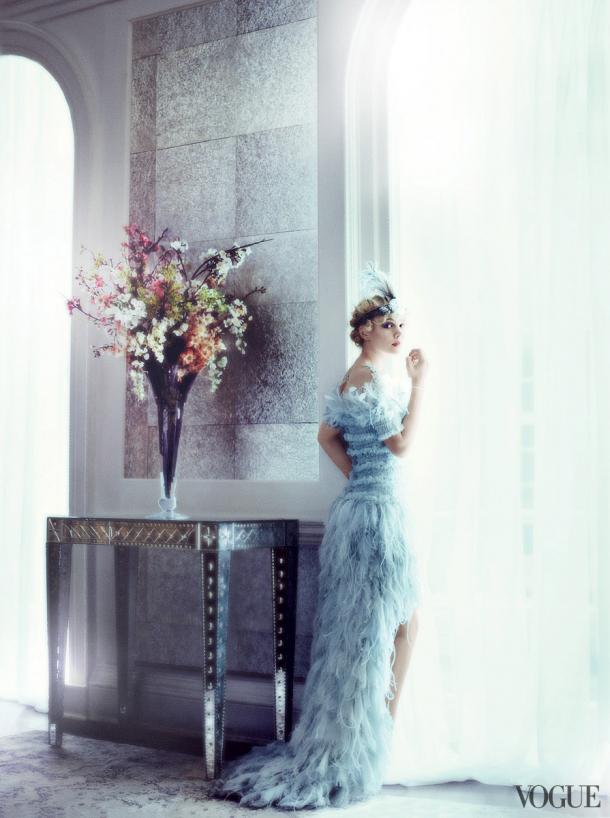 Again, about her character
Gatsby - amusing prank, but it's just a prank. This is not real life. And Daisy is smart enough to figure it out and just go home.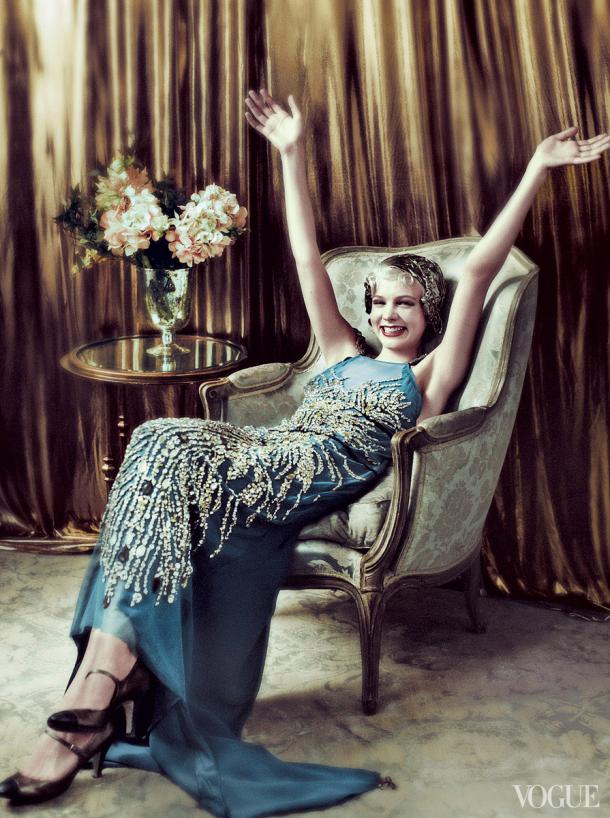 "The Great Gatsby" with Carey Mulligan, Leonardo DiCaprio, Tobey Maguire and Isla Fisher in cinemas from May 16.