August 21 is the birthday of brilliant and stunning Kim Cattrall, and Samantha Jones, a cult whose image is forever inseparable from Kim. Yes, that it has created an inimitable Samantha - one of a kind, and Samantha as if in gratitude made her a global superstar. When nothing seems to be foreshadowed. For 40 years at Kim Cattrall it was pretty standard, not particularly distinguished acting career with occasional glimpses of something like that. And in 1997, her finest hour comes
And very soon, Kim wakes up one of the famous and incredibly popular. Her Samantha shocks and delights, amuses and makes to follow her advice, she was like a breath of the most expensive and sparkling champagne. It is perfect, a little too sexy style, manners, phrases draw attention to themselves in one form or another are forced to take on your arms. No matter how rough or too relaxed Samantha did not conduct himself, in fact, she was always right. The birthday of Kim gorgeous we remembered the most famous of its incredible vyskazvaniya Samantha Jones.
1. I like when men think I'm smarter than they are, because usually it's true.
2. "I'm sorry. I can not. I do not hate me. "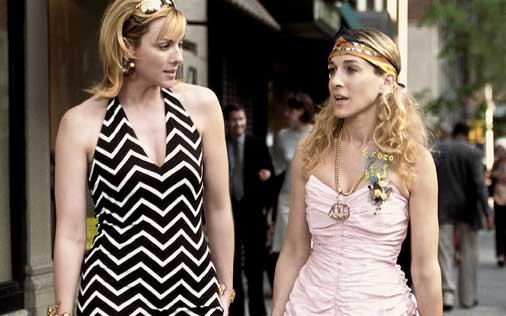 3. - God, how hungry!
- There's no food - just the booze.
- Then I was six martinis and olives!
4. - You want to say that for anything in the world would be contacted with a guy who lives with his parents?
- Well, maybe with Prince William ...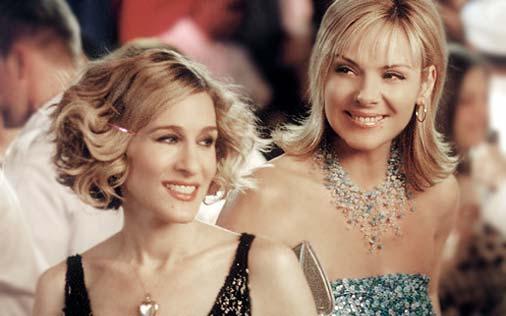 5. - Why do we go shopping, if you have a broken finger?
- I have a broken finger, but not broken will. Come on!
6. I have signs of monogamy seems to have picked up from you! There are so many men ...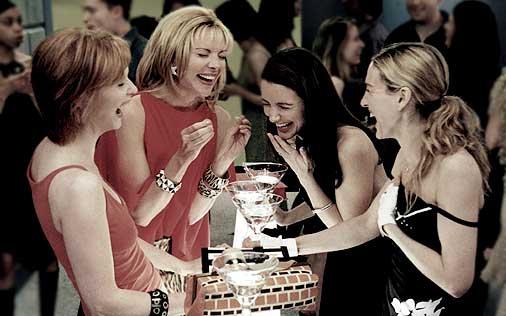 7. If you were 25, it would be fascinating, but you're 32 and it's stupid.
8. If there .... that someone thinks something?
9. former ... always competition. It is called "who die unhappy».
10. If you become a nasty wife - I'll kill you!
11. I would show him my Lower Manhattan ...
12.- Yes, a woman in anger really scary.
- But what are the riches of images!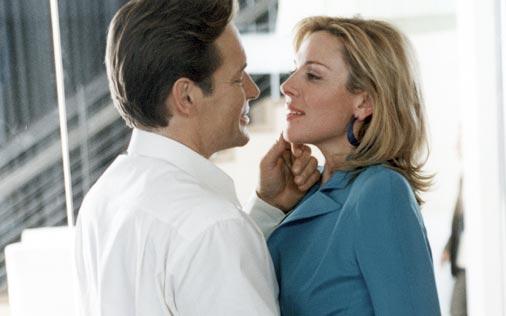 13. And no "I love you", just ...
14. No man is worth it to stop because of him enjoy life.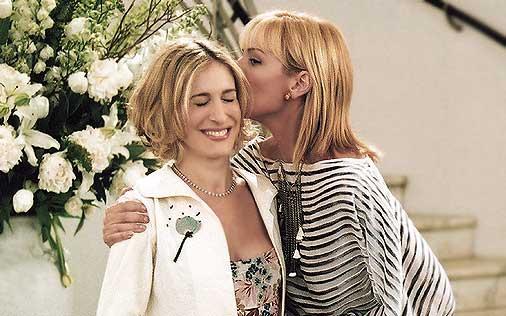 15.- This is something that happens between two people who love each other.
- Or between two people who love ...
16. Do not sleep with a man on a first date - a rule that came up with a woman, whom no one wants, but to spoil the mood of us women who want it all!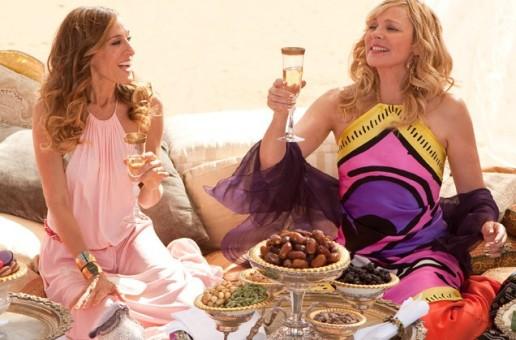 17. I'll wear what I want, and do what I want as long as I can breathe and kneel.
18. I love you, but I love myself more!
19. I believe that a man can throw a girl with equal success if ... on the first date ... or the tenth.
20. Men are terribly primitive. As weeds.
21. OK - a cross between what you want and what you can get.
22. - The main thing - to feel the power. Even though you are on your lap, in your hands all the main levers.
21. If you're single, the world is presented in the form of a buffet.
22. Carrie, no money will make you happy, if there is not a man who loves you. Everything else does not matter.