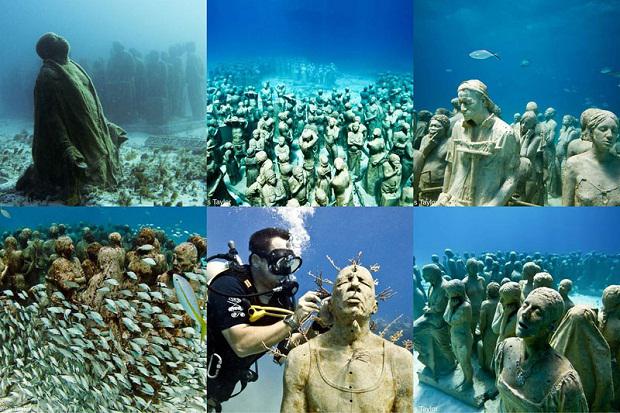 In Molinere Bay, on the west coast of Grenada is the world's first underwater sculpture park, which is 65 breathtaking masterpieces created by the underwater photographer, sculptor and active fighter for the preservation of nature Jason de Keyresom Taylor. Working with marine biologists and the American company to create artificial reefs, Taylor produces amazing light installation, function as artificial reefs, which help to maintain the life of rare species of marine organisms. Taylor recently completed the installation of its latest project called "Silent Evolution" on the coast Kankuna.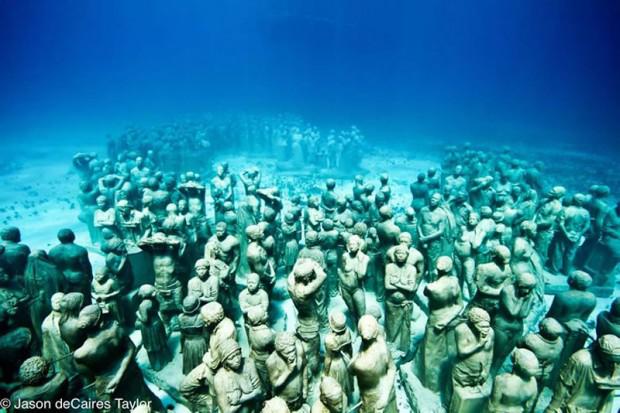 1. "Silent Evolution", which consists of 400 life-sized figures at a depth of 9 meters off the coast of Cancun, Meksika.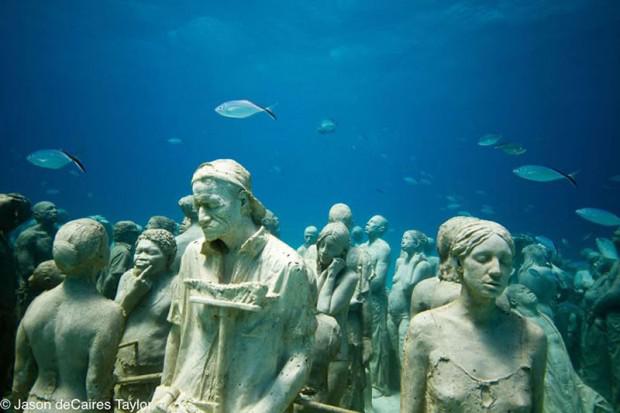 2. "The Silent Evolution» .
3. Once at the bottom of the sea, concrete creations Taylor immediately begin to "mutate", taking an amazing form, thanks to a kaleidoscopic variety of coral, attached to the skulpturam.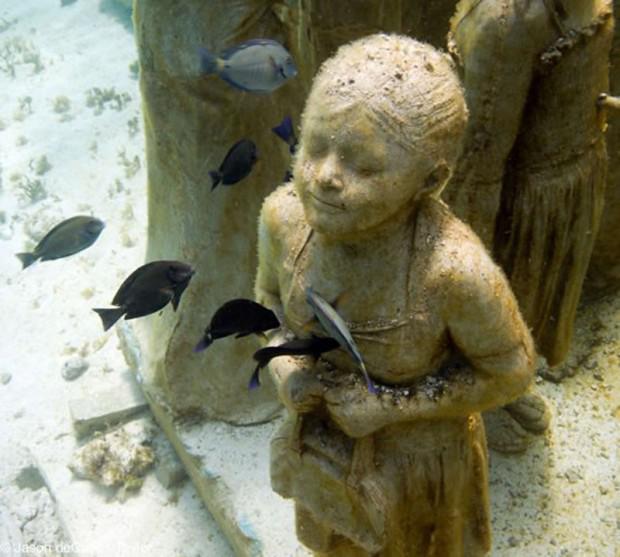 4. Concrete surfaces sculptures completely disappeared under algae and lichen, and their cracks and detail found refuge tropical fish and rakoobraznye.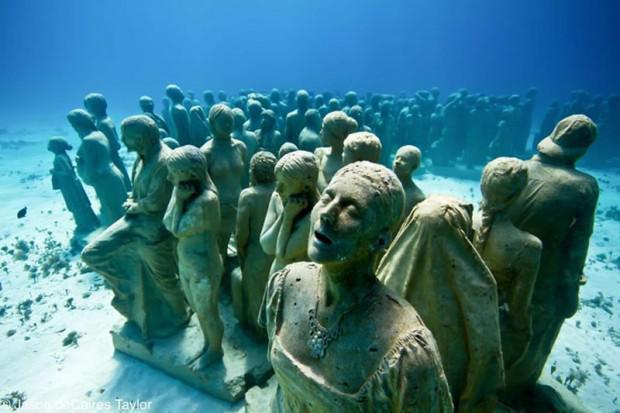 5. Stunning work Taylor helped the emergence of new coral reefs, at the same time freeing the surrounding ecosystem from pollution, the effects of mass tourism and over-fishing ryby.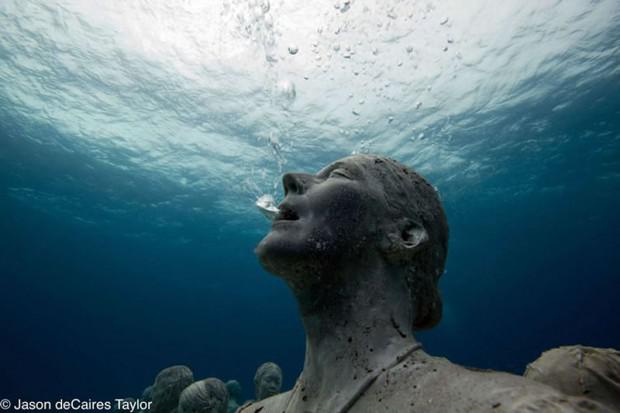 6. Scientists say that natural coral landscape ocean will die by 2050 if not already take appropriate mery.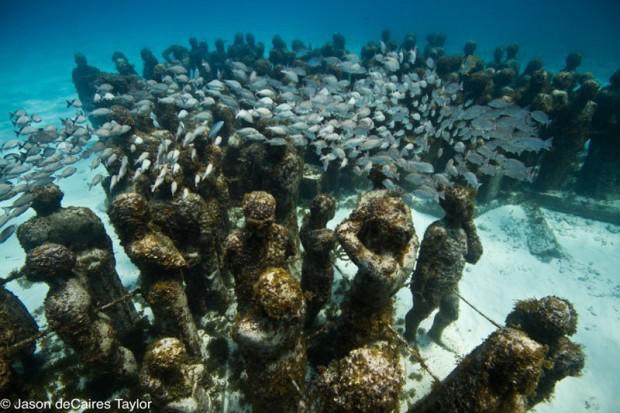 7. "I put them in certain places. So that the more textured surface of the sculpture, the more coral polyps and stick to them. It all depends on the coordinates, depth and flow, "- says Teylor.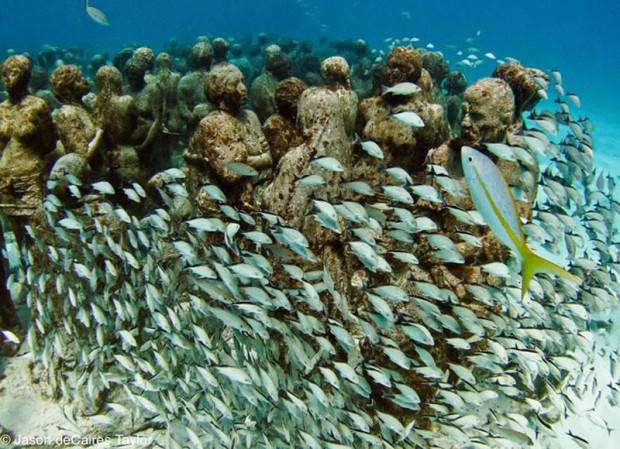 8. "The Silent Evolution» .
9. At the bottom of the turquoise waters, playing with reflections of the sun in the sea, have been shipped sculpture, creating a huge underwater museum, is in harmony with the beauty of the coral rifov.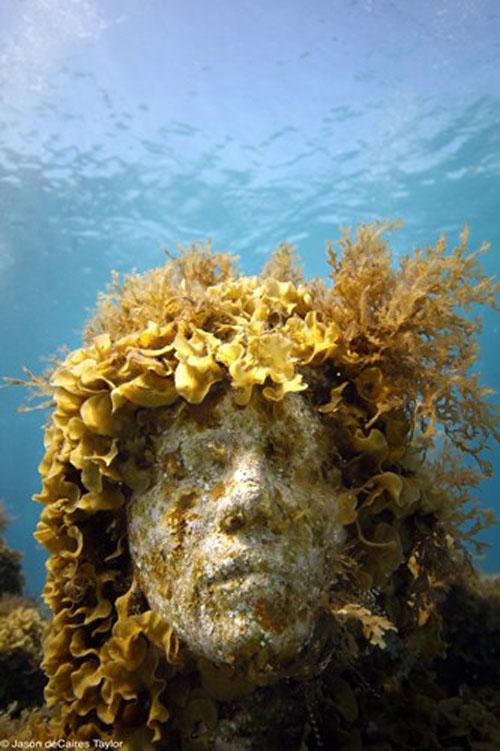 10. Taylor used "live impressions" of materials that provide growth and nutrition korallam.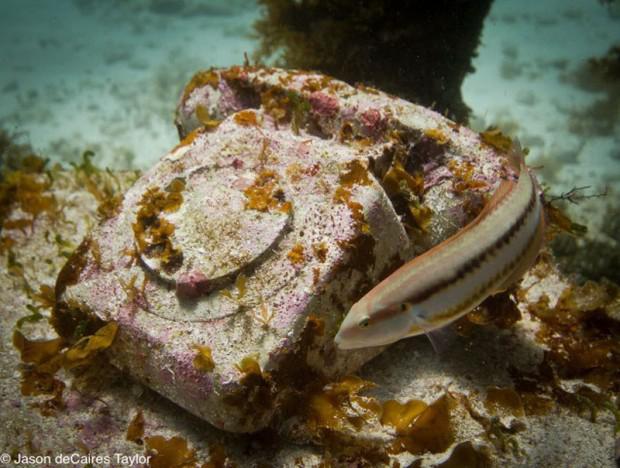 11. Here you will find your house a huge variety of marine organisms, and the park is designed to reduce the negative impact that half a million tourists have on the natural reefs of the area every day.
12. "Silent Evolution» .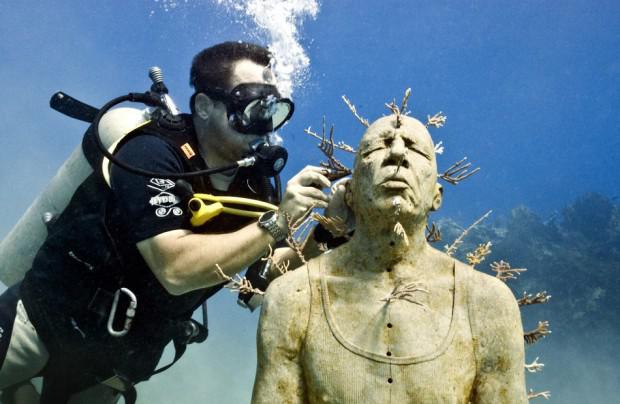 13. The British artist Jason de Keyres Taylor working on a sculpture called "Man on Fire" by vodoy.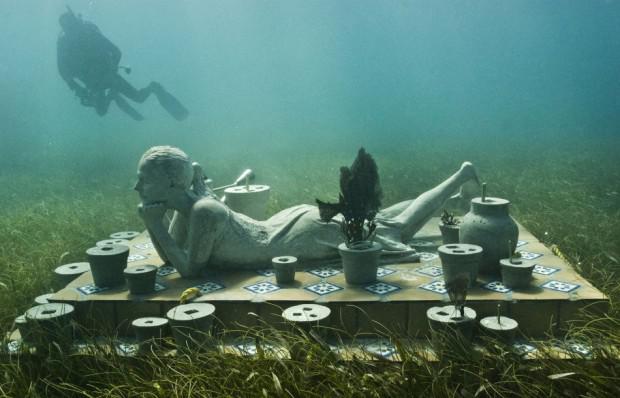 14. A diver swims near Taylor's sculpture called "The Flower of Hope» .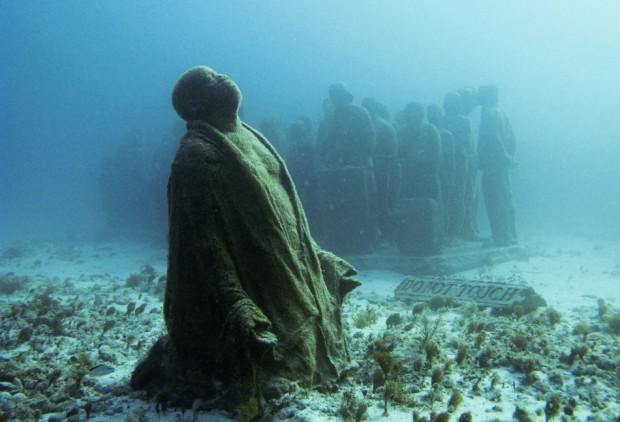 15. The figures in the underwater installation "Silent Evolution" between the islands of Cancun and Isla Mujeres in Meksike.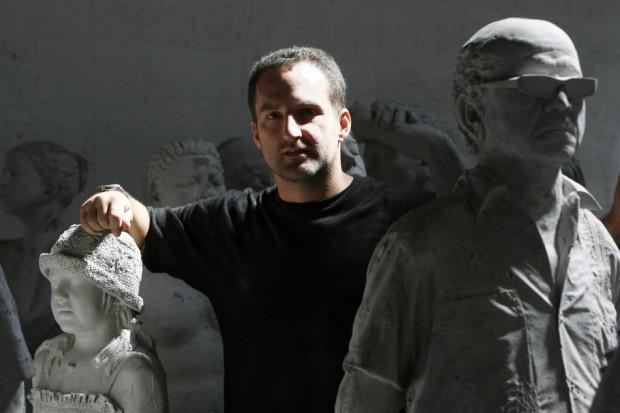 16. British artist and sculptor Jason de Keyres Taylor alongside their full-size casts of Cancun.
Source:
bigpicture.ru/?p=200744