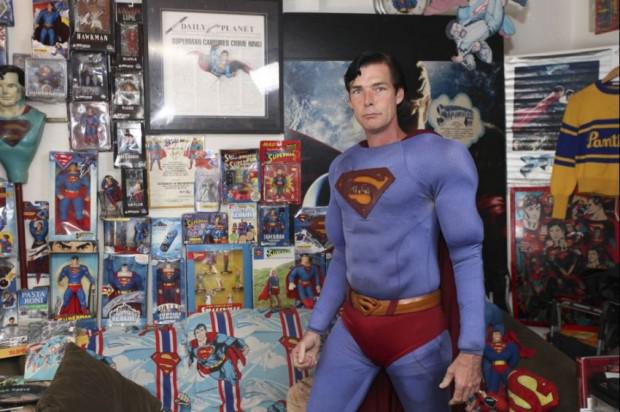 fan of Superman, who spent 100 thousand dollars for his collection of objects associated with a superhero, said that hobby has destroyed his marriage. 45-year-old Dennis Christopher (Christopher Dennis) has collected more than 15,000 different items, including blankets, model and toy cars, decorated with the letter «S» or face Clark Kenta.V 2012 in Metropolis, Illinois, Christopher Dennis tied the knot with Finkenthal Bonnie (Bonnie Finkenthal). Of course, the wedding was a theme (the theme of which of course became a superhero). 45-year-old, who works double Christopher Reeve wore for the wedding ceremony Superman costume. Married couple under the 4, 5-meter-high statue geroya.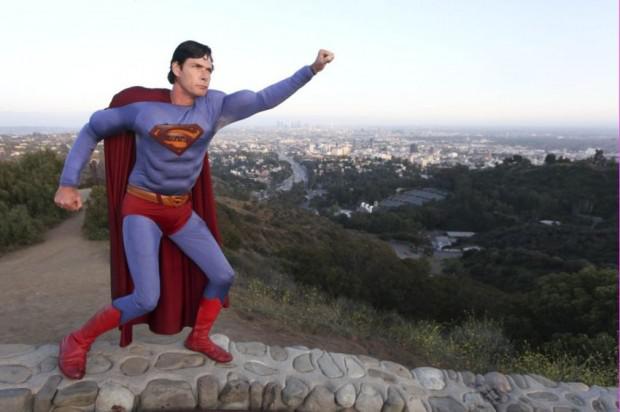 But his girlfriend, 42-year-old Bonnie Finkenthal (Bonnie Finkenthal), left him as quickly tired of her husband's hobby. Pair has managed to get a divorce. As she said in an interview: "If you're going to marry Chris, you have to take his collection. For him, nothing is more important than his collection ».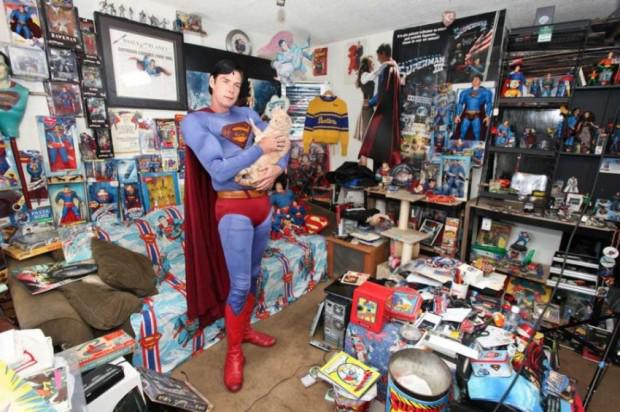 And unrepentant Chris admits that "prefer to keep the collection, not his wife." "There are other reasons why we broke up. There was a time when I could no longer pay the bills, because it was the thing I really wanted to buy. I spent money on toys and statues, and then our electricity bills and cable TV remained unpaid, "- says Christopher. Things in the collection of Christopher very different - from the statue valued at $ 5,000, up pencils, utensils and towels. Once on the nerves of his ex-wife did not survive, his collection, which he collects for 20 years, began to complicate life and his new mates. Jack, who shares an apartment with Chris in Hollywood, said that because of the collection is quite difficult to find their veschi.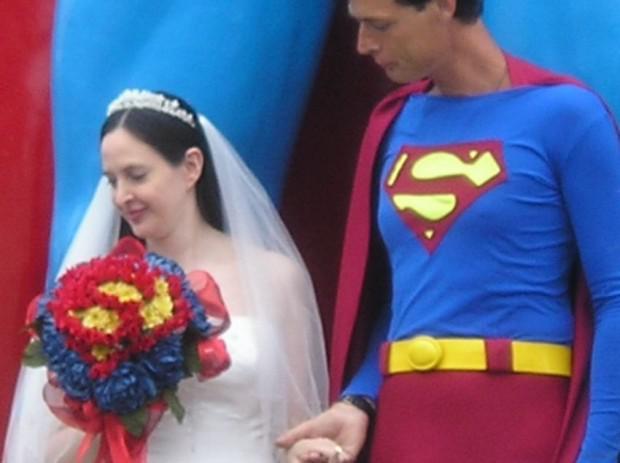 "Sometimes I'm looking for my keys and just can not find them because there are so many things Superman" - he said. Christopher for the past 20 years, earning money to live on, taking pictures with tourists on Hollywood Boulevard. But, in spite of his hobby, which makes life difficult for his loved ones, he does not plan to stop. Man admits that the love of Superman has become something of an obsession. "The collection took the whole house, because I'm addicted to collecting," - he added.
Source:
mirfactov.com/