Spectacular action movie directed by Jonathan Liebesman (Jonathan Liebesman) «Battle: Los Angeles» (Battle: Los Angeles) will show us another attempt alien creatures take over the planet Earth and destroy all its inhabitants.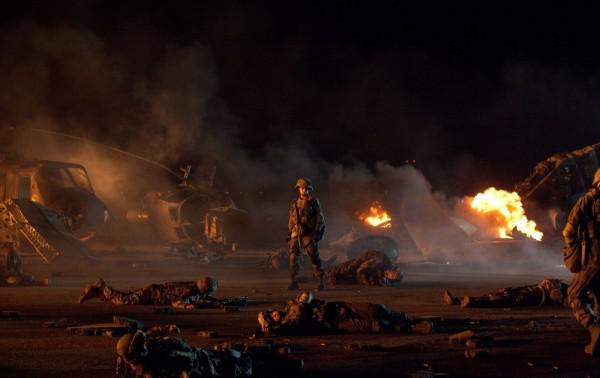 Actually the story is not the rod shine novelty - one sunny day on the earth befalls the aliens attack in order to capture or destroy everyone and everything. A huge number of skirmishes with unknown robots and desperate attempts to escape. In the way of the invaders fall of the city, one after the other, and that would protect the City of Angels - Los Angeles, the command sends a squad of marines. Whether men cope with the order?
Starring: Aaron Eckhart, Michelle Rodriguez, Michael Pena, Bridget Moynahan, Ramon Rodriguez, Taylor Handley et al.
The world premiere will take place on March 11, 2011.