Company Ferrari accused 36-year-old resident of Manchstera Dan Track, the owner of the fastest limousine 360 ​​Modena, in violation of trademark rights of the Italian carmaker.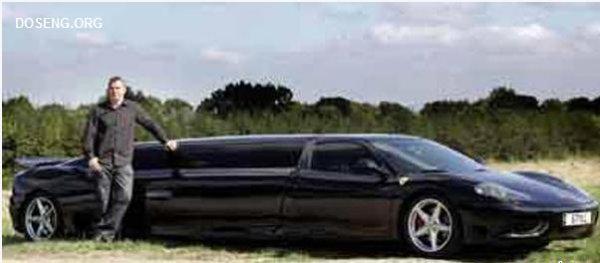 Coley has done with his car something difficult - he sawed it in half and inserted between the two parts of the body of the resulting 3-meter section of a composite material constructed by hand from carbon fiber. Thus, the length of the machine was increased to 6 meters. Maximum sokrost that can develop its creation - 270 km / h.
According to the lawyers of the Italian brand, after such a radical "alteration" this car can no longer bear the name of Ferrari. Coley within 14 days must remove from its reworked Ferrari all branded with recognizable icons galloping horse.