The Spanish company Seat presented the first official images of the coupe Ibiza SportCoupe, the world debut will take place in July at the London Motor Show.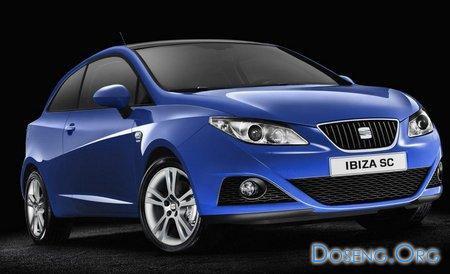 Ibiza SportCoupe will be equipped with 1, 6 liter engine producing 105 hp, mated to a seven-speed gearbox DSG. This new automatic transmission with dual clutch provides a new Ibiza excellent dynamic properties. In addition, the system ensures its owner a real fuel economy, so this car with a seven-speed gearbox is ideal for longer trips.
Dimensions of the three-door Ibiza - the length of 4, 03 m and a height of 1, 43 m - emphasize the character of the car, providing rapidity and comfort both in the city and on the highway.
New Ibiza SportCoupe will be produced exclusively at the company's Martorell plant near Barcelona Seat. The car will be released in three different trim - Reference, Stylance and Sport, with the excellent standard set of options, ranging from the entry-level version. In the near future the manufacturer will introduce eco-friendly version of Ibiza, which will receive the name ECOMOTIVE, FR and Cupra.