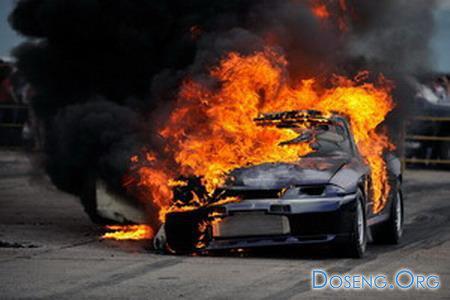 In Vladivostok June 8, 2008 at the races in the bayonet suddenly caught fire Nissan SkyLine GTR was preparing to Drag Battle 2008 Car owner Mikhail Maksimets almost hurt. Burned hand and a little face. The machine is completely destroyed. Causes of fire is not clear. Several options, but the fact that it has detonated nitrous intake, the fact that, because he razvorochen.
Terrible incident proves the necessity of fire trucks in the race (which by the way was not in a bayonet this time), as well as fire-extinguishing systems or fire extinguisher in the car. Just the fact that the driver must always be fire resistant suit and helmet, rather than in shorts and t-shirt.
Words do not need much. The horror. The main thing alive. Iron though sorry but life is more expensive.