Italian Alfa Romeo officially unveiled the hatchback MiTo. In July, the car will be on sale in all major world markets.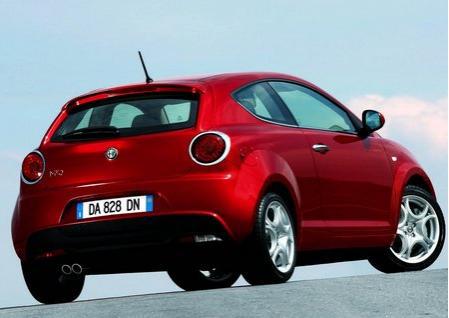 The novelty is planned to equip 1, 4 liter gasoline turbo engine capacity of 155 hp, 1, 6 liter JTDM 120 hp or 1, 4 liter engine with direct fuel injection, the capacity of which is limited by 78 hp - This version is designed for those who recently got behind the wheel. Each engine has a different quality characteristics, but common for them will be that in each pair will work a six-speed manual gearbox. This element is remarkable high performance and manufactured using the most modern technologies, which allow the driver to enjoy the ride.
It is necessary to highlight the 120-strong 1, 6 liter engine JTDM, which is the best engine in its category in terms of power density (its torque is 320 Nm at 1750 rev / min.), Reduced the release of particulate matter from the exhaust gases by 80% and carbon dioxide emissions by 20%, compared with engines of the previous generation. Similarly, in terms of power - 1, 4 liter turbocharged gasoline engine 155 hp - Offers exceptional performance of engine (top speed is 215 km / h and acceleration from 0 to 100 km / h takes only 8 seconds), with a 30% fuel economy and carbon dioxide emissions compared to cars of the previous generation.