At the international airport in Tel Aviv Ben Gurion held large-scale exercises rescue services.
The exercise was as close to an emergency. Passenger airliner Boeing-747, dressed 4000 liters of fuel, was placed on the runway, and subsequently embraced by this flame.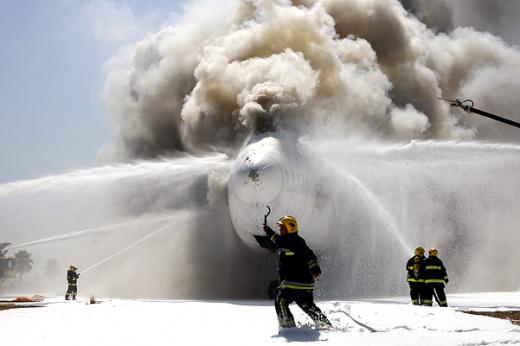 The team of rescuers and firefighters task was to provide an emergency landing aircraft to quickly locate a flame, evacuate the crew and passengers, to assist victims and prevent panic.
According to the Civil Aviation Administration of Israel, all units of the team coped with the task. Operative time was 25 minutes.