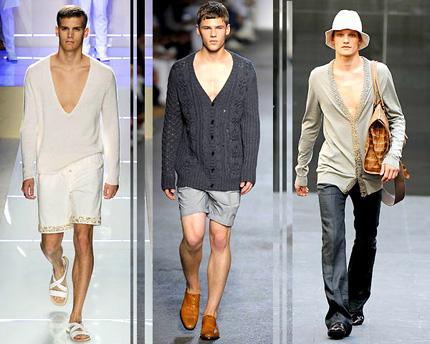 A year later, ie in the next warm season spring-summer 2009, the stronger sex can demonstrate to the public their manly chest. It will then be relevant sweater with very deep neckline - again, women have learned.
I only hope that our honorable men will not wear cardigans and pullovers on a completely naked body.
Salvatore Ferragamo, of course, has gone too far, dressed his model into a kind of T-shirt with long sleeves and a plunging neckline. Sample should be taken from Neil Barrett hits and Burberry Prorsum. With their light arms, the men will have to wear a knitted and knitted cardigans.