If you think that the opening ceremony of the 2008 Olympic Games in Beijing was dazzling, so you were not at the Academy of Fine Arts in Munich. Say that some work presented there are admirable, to say nothing. This little marvel, because the picture opens her eyes just divine.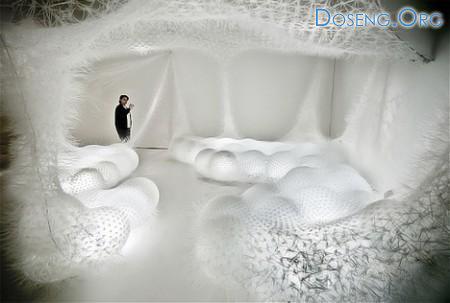 Cocoons, web, woven together, fluff, shimmering in the light, the thinnest thread connecting in huge balls ... All this somehow illustrates the social sphere of life - on the idea of ​​designers here you can see the society itself, the relationship of people to each other and even the expression of human . The impressive structure in detail, we show it, but it can only see the people close to the art. Yet to understand what's what, a few difficult.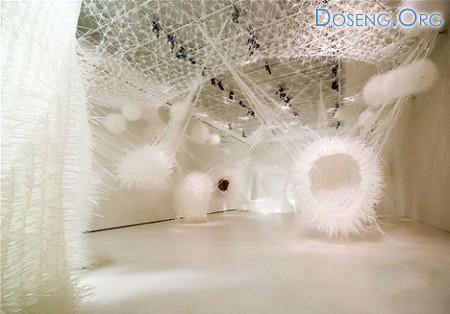 The most interesting is that these projects were created by students of the Academy, not famous and experienced designers. There were 52 invited German designer - imagine how much work should create this beauty even so many designers. After all, the area in which these miracles are placed, is 200 sq.m! Was due about 1, 3 million cable and the work took 16, 870 hours. The numbers are huge! Art installation called «The Third Space». I think I would like to visit her many.