August 17 at the Olympic swimming pool in Beijing ended the program. On this day, the "great and terrible" American swimmer Michael Phelps (Michael Phelps) won his 8th gold medal at the Olympic Games 2008.
The final was the men's swim program combined relay 4 × 100 meters, which brought the eighth gold medal Michael Phelps, world record for the United States national team. American swimmer Michael Phelps is truly the champion became a sensation current Beijing Games. Having won over his career 11 gold Olympic medals, Michael Phelps became the most successful Olympic athlete of all time.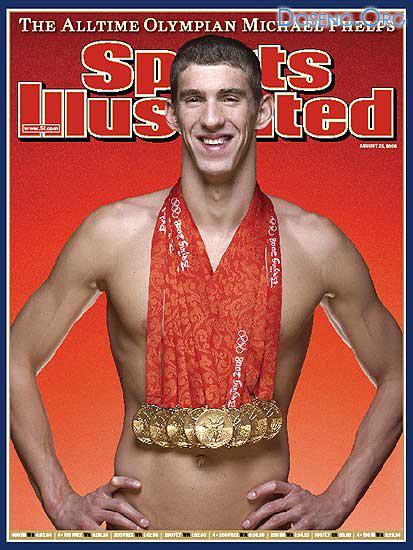 On the cover of yesterday entered the market numbers sports magazine Sports Illustrated shows Michael Phelps conquered with a set of 8 Olympic gold medals.
Photo: Simon Bruty / Sports Illustrated.