The famous British illusionist David Blaine (David Blaine) has launched its new extravagant stunt in which he intends hung for nearly three days (60 hours) upside down at an altitude of 15 meters above Central Park in New York.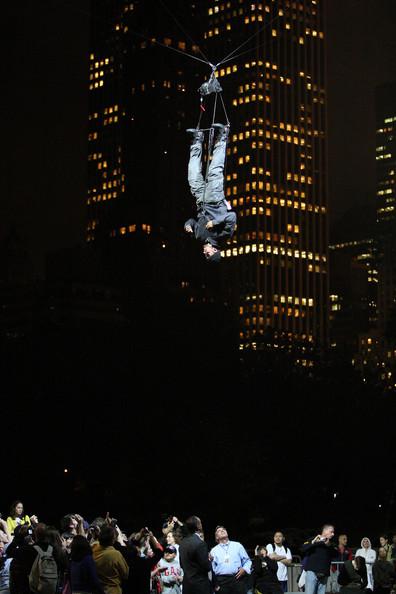 David Blaine added intrigue, saying that after three days he will make a "leap of death." Details of the upcoming stunt kept secret.
"The only thing that worries me - David Blaine admitted in an interview with the London newspaper The Telegraph, - no matter how faint." From a dangerous trick magician warned doctors. They believe that Blaine - an ordinary man, and he as well as all the blood necessarily prilet to the head. In this position, it seems better, but the probability of stroke.