It happened on November 14, 1910.
A certain official from the Ministry of the Navy saw the show at the circus in Belmont (New York) airplane running Eugene Ely was shaken suddenly in the autumn of his idea: what happens when you cross a horse and quivering doe?
Told to do - for the project it was knocked grant and work started. On the "Birmingham" loaded platform and the airplane itself (ship visible in the background):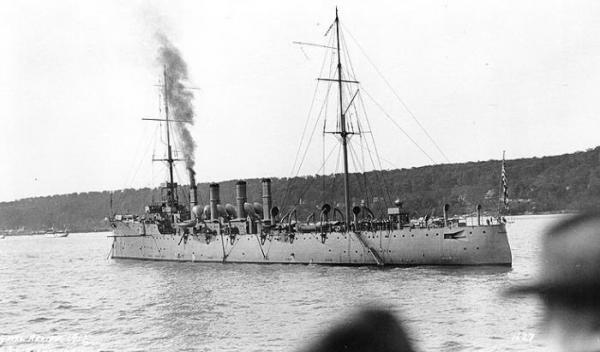 Front view: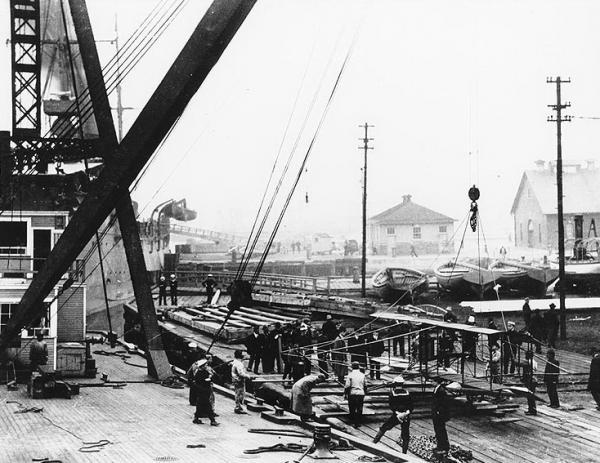 The main thing that did not fall, because the platform is crooked!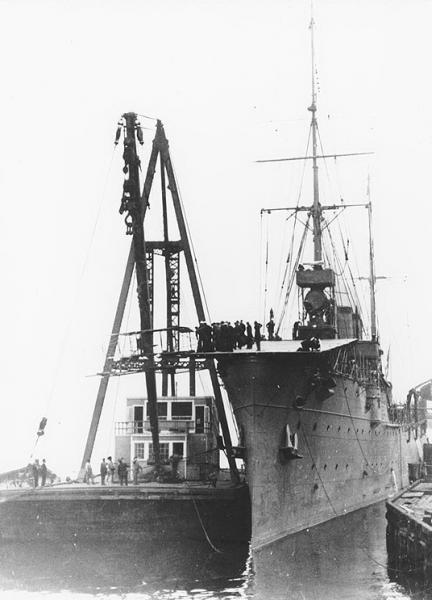 Why not bias the platform back and forth - is unclear, but the USA is more visible to the Ministry of the Sea: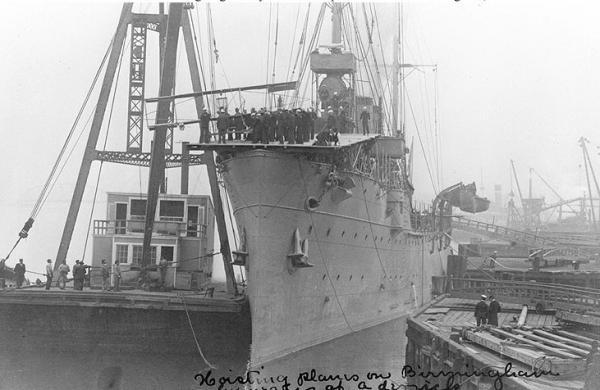 Mr. Ely said, "Let's go!" And waved!