Many people know the unique construction of the Hoover Dam. (Hoover Dam), also known as Boulder Dam. Who is right next to the dam under construction bridge Colorado River Bridge, which is scheduled to open in 2010. This project has attracted worldwide attention as a mega structure.
The total length of the bridge will be 579 meters, and the road will be located at an altitude of 256 meters above the Colorado River. The bridge will be a magnificent view of the dam. The bridge will be open not only for cars but also for pedestrians. Last newest photos of this bridge. June 2009.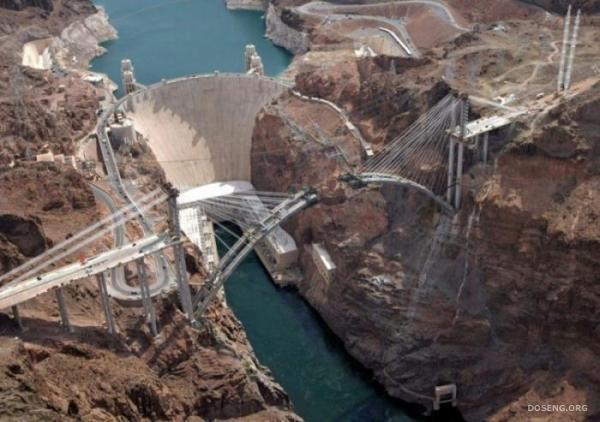 Construction of the bridge Colorado River Bridge Bridge over the Colorado River nearly 600 meters long began in late January 2005, and the completion is expected in late 2010. (Previously June 2010). The bridge will be a central part of the Hoover Dam.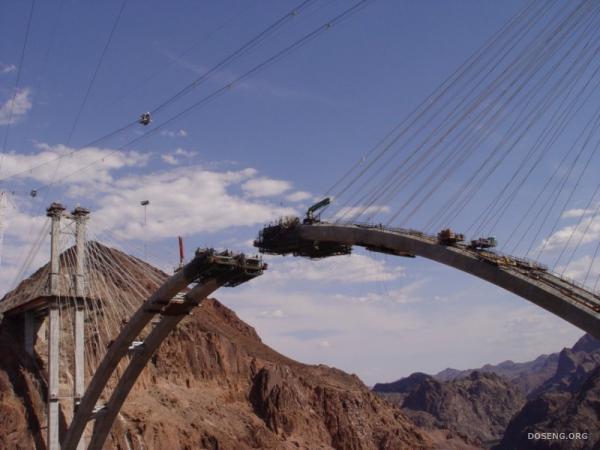 Beginning of construction. Built support.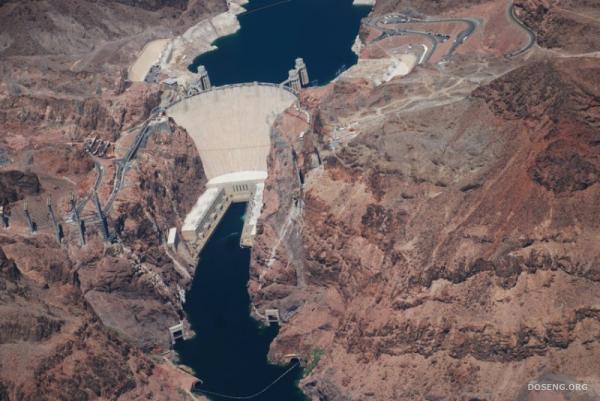 Photos of the future bridge Colorado River Bridge 1, 5 years ago.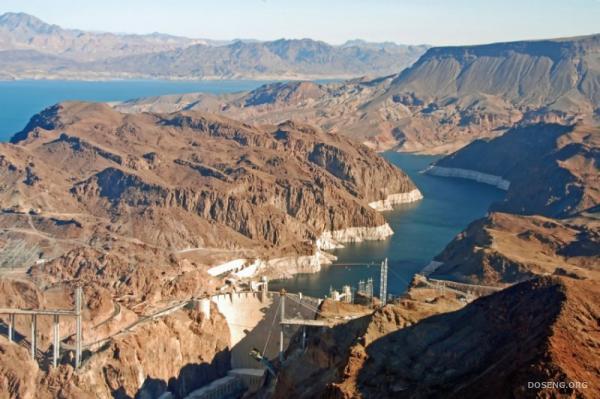 As you can see in the photo below, now there is one road (Highway 93), passing directly by the very top of the dam.